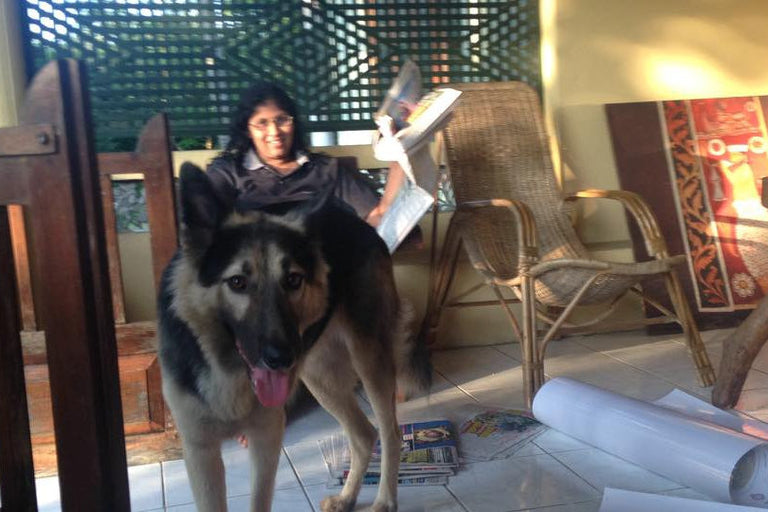 Return to blog
Kev Brady takes on Sri Lanka - Day 7
Community
Places
Stories
Posted by Jess Davies
Day 7: Buddhist Holiday - 13/12/2016
Lakshman called me from the garden once again and I walked to the balcony. "I suggest you delay leaving for a day" he began, "today is a holiday and many buses will not be running. You may find yourself stuck somewhere." "Would that be ok?" I replied. He smiled and said "I reluctantly accept". My thoughts immediately went to revenge on the table tennis table later that day. "Come on down, Rover should be ok with you now."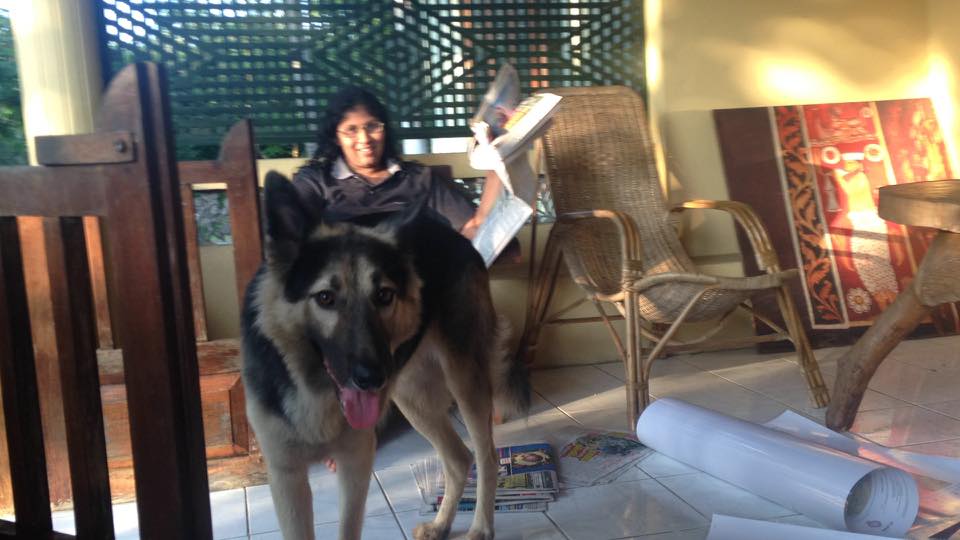 The spider from hell, which I thought had gone, was now half hiding behind the mirror. Only showing half of his legs and his massive jaws. I didn't take my eyes from him as I used the toilet.I walked downstairs and round to the front of the house. Lakshman and Rover were both stood there looking in the other direction. As soon as Rover heard me, he turned and ran at me. Instead of stopping to bark at me this time, he decided to bite my thigh. Lucky for me he didn't really mean it as he barely broke he skin. Lakshman grabbed hold of him and Indira came out to pick some Moringa leaves to rub on the bite.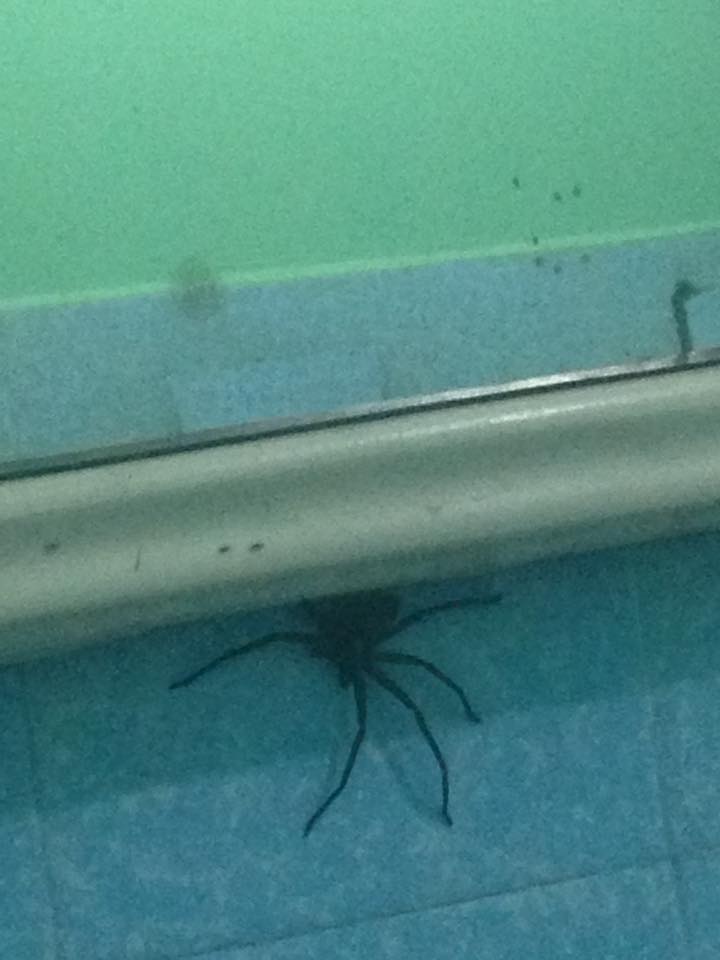 After breakfast, I wandered out to buy a few things and decided to carry on down to the river. I followed a tiny dirt trail that snaked downwards until I saw a few people gathered round near some rocks. I wandered over to join them. Some women were washing clothes, boys were flying kites and one man was stood in the fast flowing section of the river holding his baby boy. Everybody was full of smiles and laughter as I jumped in the river and began swimming upstream. The temperature was perfect. I got out and lay on a rock in the glorious sunshine to dry off. Hopefully I'd have some lovely afternoons like this once I began paddling.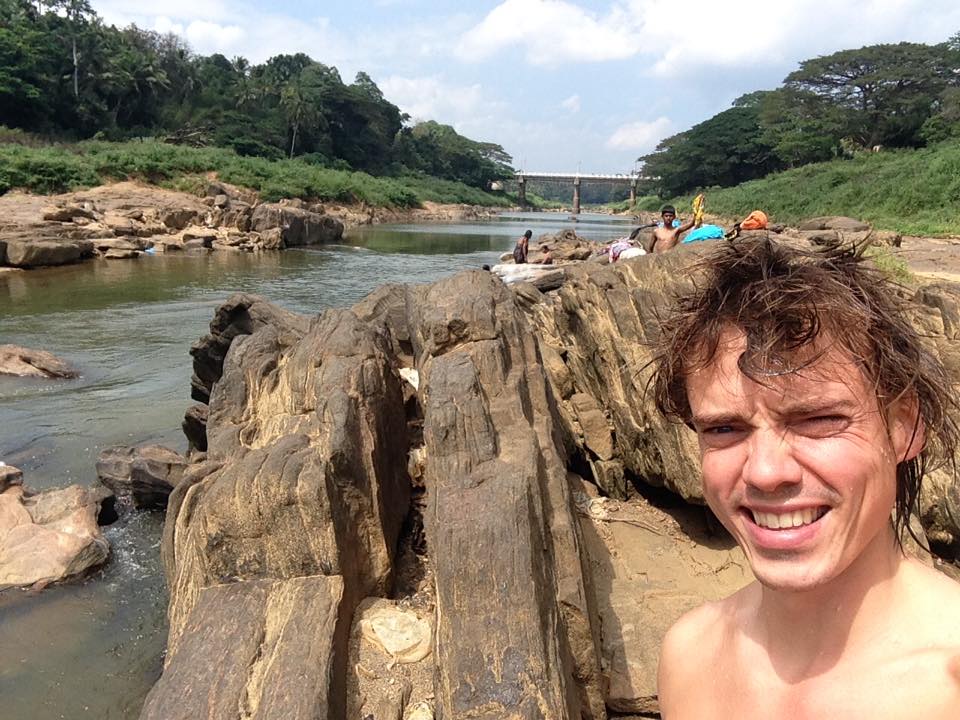 Back at the house I was doing some writing when Lakshman called me down for a rematch. "Kevin! Let's play some TT!". I put on a better performance, but Lakshman raised his game to win 5-3. I think he was toying with me. I went back upstairs for a shower and suddenly remembered the spider. There he was, in exactly the same spot, staring at me. I went to my bag and pulled out my cardboard covered machete. Slowly I got near before making a jab at him. Quick as a flash he disappeared behind the mirror. At least he wouldn't watch me shower now, or would he?
Until next time!