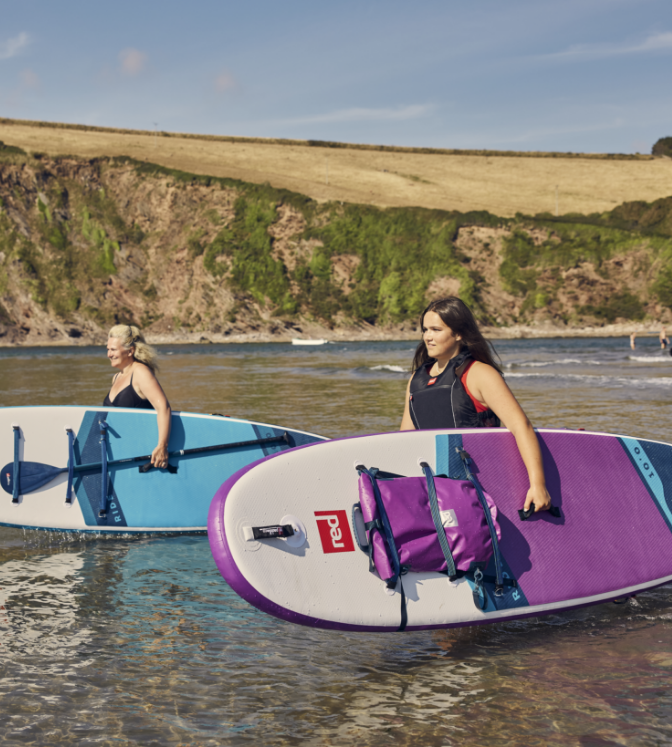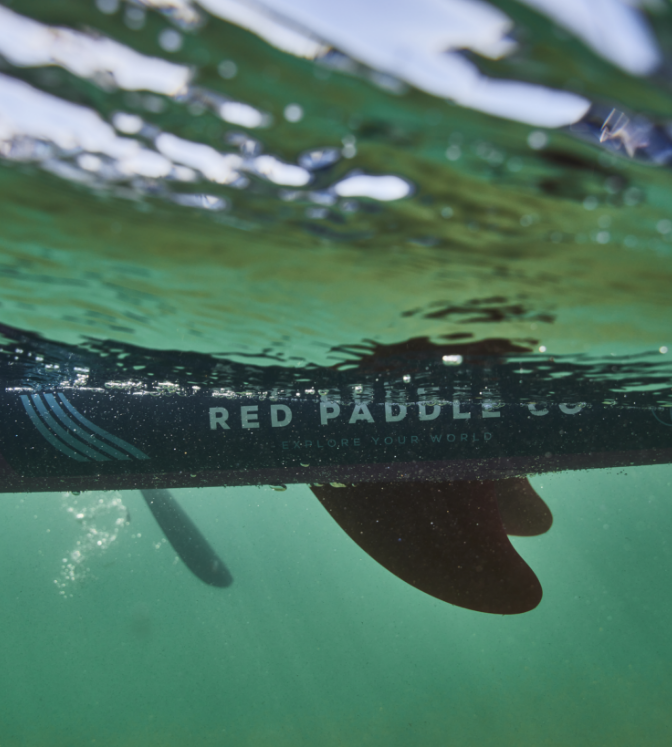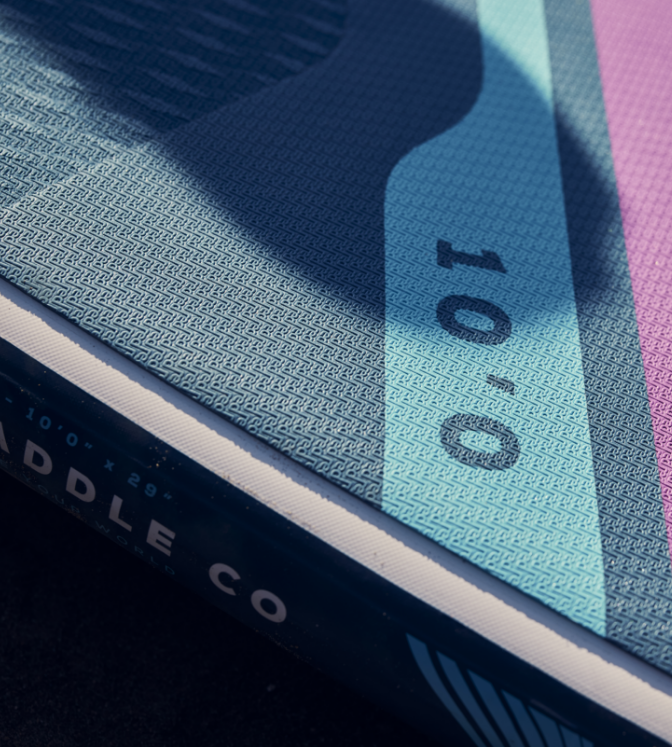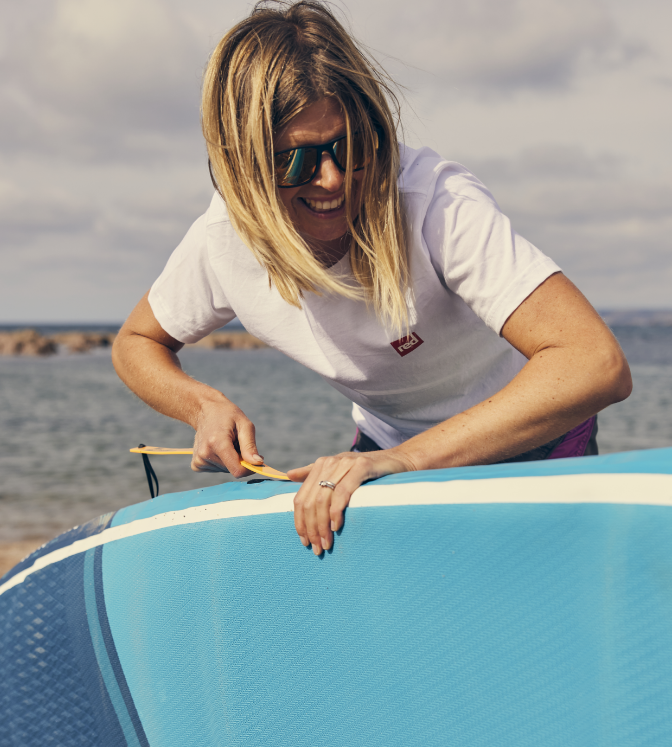 10'0" RIDE INFLATABLE PADDLE BOARD
MAXIMUM RIDER WEIGHT: 90kg
If you're looking for a versatile board that will perform in all conditions, then look no further than the 10'0" Ride MSL. The perfect inflatable SUP for smaller riders, this board is designed for all-round use. Years in development, our exclusive MSL material made from specially produced, high density drop stitch gives a stronger and stiffer core enabling us to make a board just 4" thick. Expect best in class control and handling, and a fantastic connection to the water.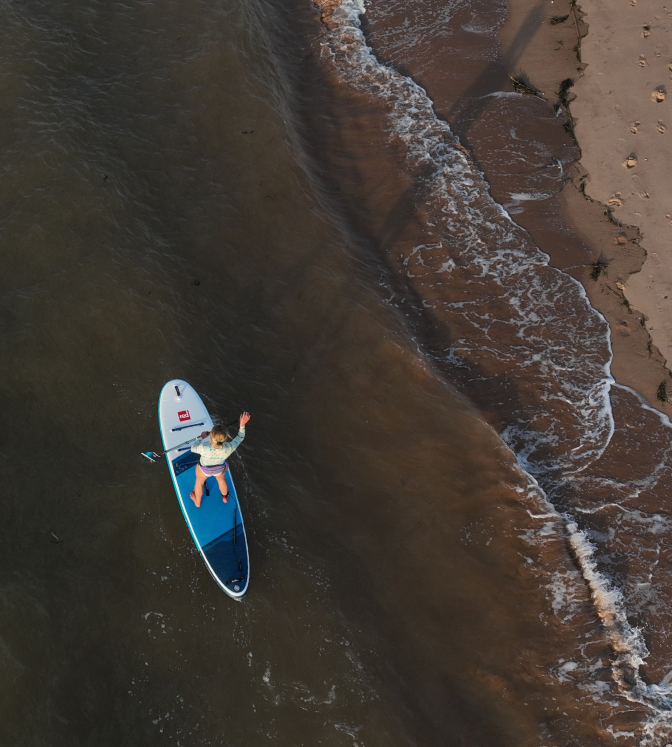 10'2" RIDE INFLATABLE PADDLE BOARD
MAXIMUM RIDER WEIGHT: 90kg
The new 10'2" Ride inflatable paddleboard is a super-versatile all-rounder for lightweight paddlers – and budding SUPsurfers.
Sharing the fun-loving character and style of our award-winning Rides, this narrower 29" board is even more agile than its siblings. Quicker to inflate and more manageable for smaller beginners, improvers, and wave-hungry intermediates.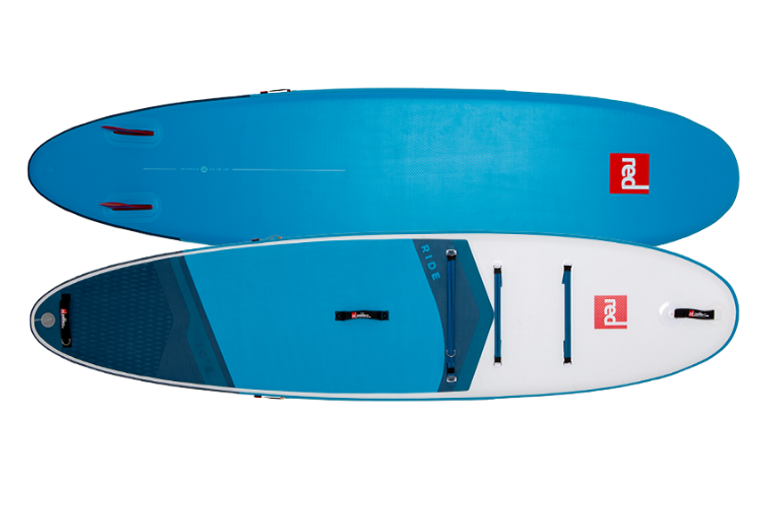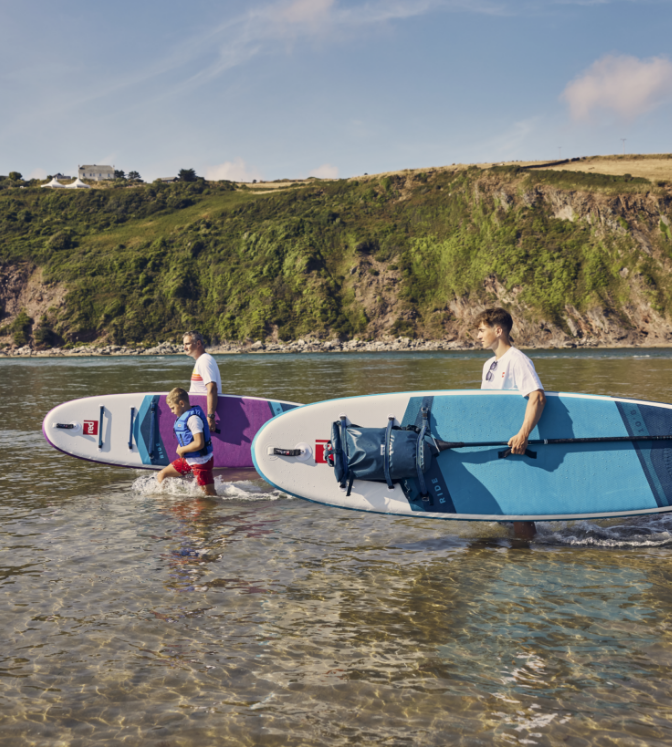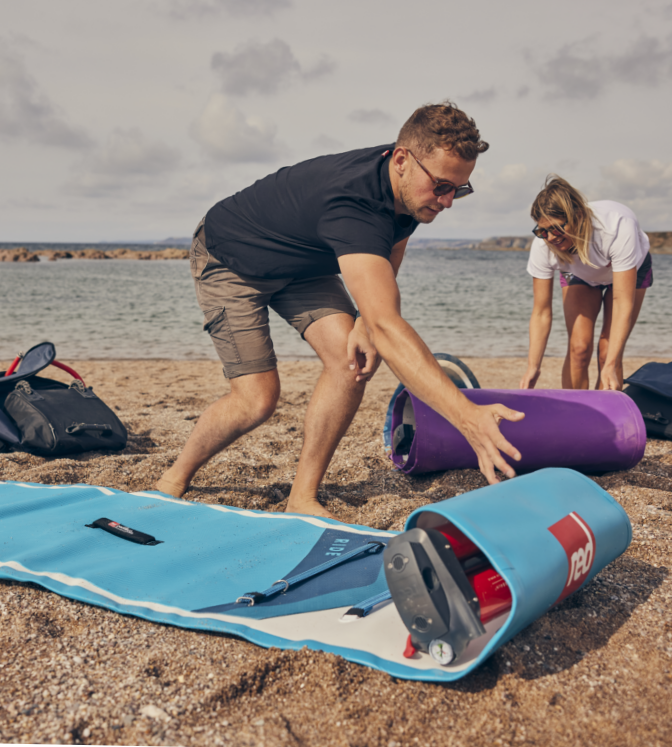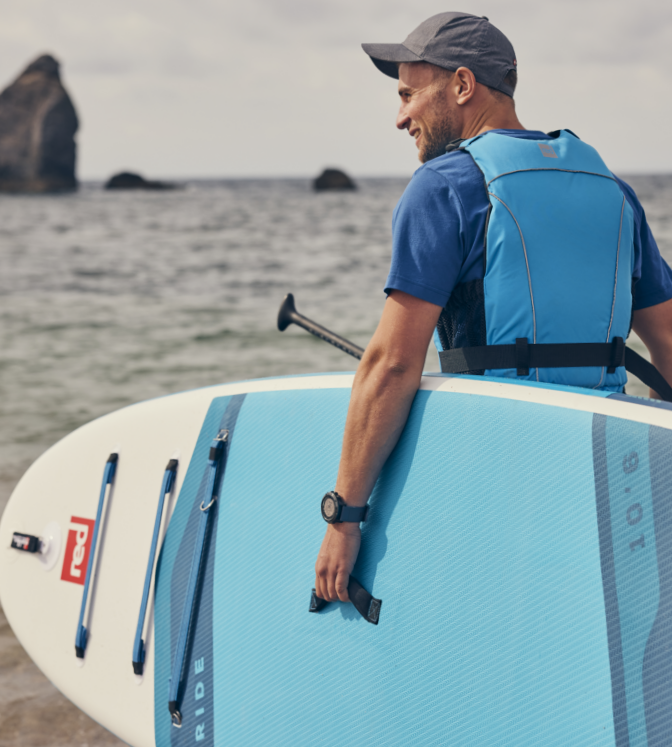 10'6" RIDE INFLATABLE PADDLE BOARD
MAXIMUM RIDER WEIGHT: 100kg
As far as we're concerned, this is our go to board! It's the ideal combination of stability, manoeuvrability, and tracking, making this the perfect board for anyone to jump on and learn how to paddle.
Ideally suited to paddlers under 100kg, the 10'6" Ride offers a smooth and stable ride whether you want a relaxing paddle on the lake with friends or want to practise techniques. At only 4.7" inches thick, compared to cheaper boards which are often 6" thick, it is quicker to inflate and easier to balance on.
If you are a larger paddler at the upper end of the weight limit, or if you want to use your board with passengers such as children or a dog, check out our larger 10'8" Ride.
Available in Blue and Purple.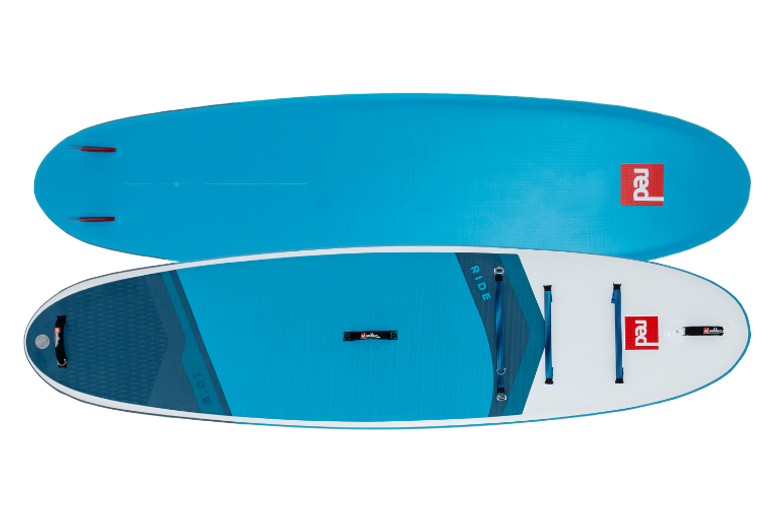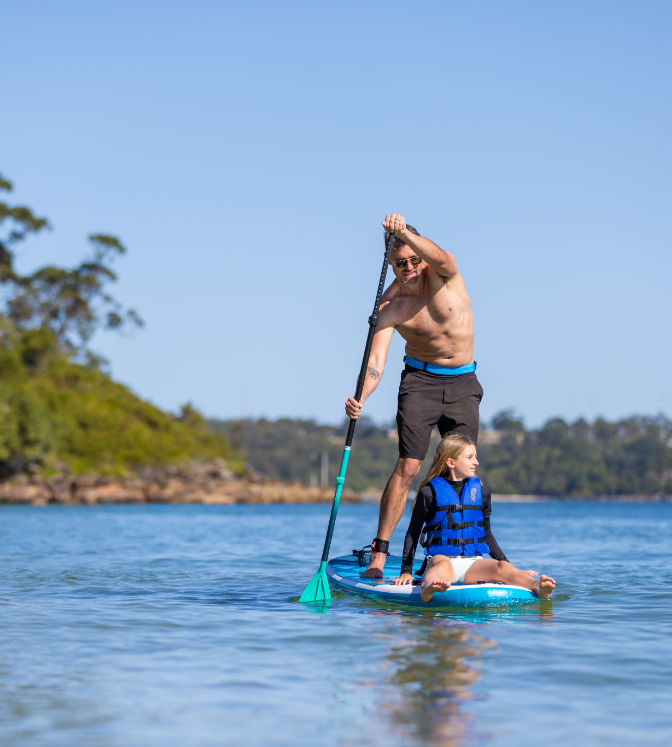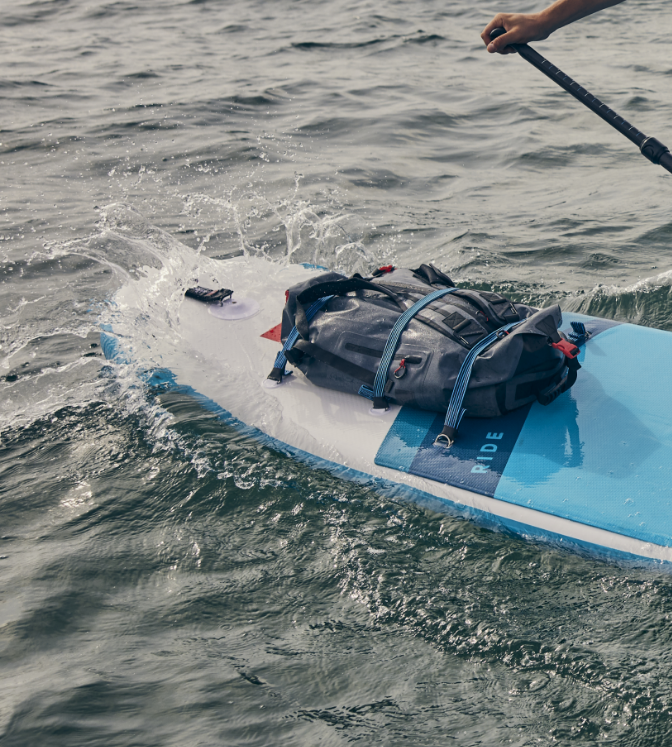 10'8" RIDE INFLATABLE PADDLE BOARD
MAXIMUM RIDER WEIGHT: 120kg
Look no further than our 10'8" Ride for an inflatable paddle board that provides exceptional stability and performance. You'll appreciate the added stability that comes from its bigger volume, so this is the board for you if you're a slightly larger rider or if you're planning on having passengers on board (little humans or sup pups)!
At only 4.7"/120mm thick you will feel connected to the water finding it easier to balance and our patented MSL construction delivers best in class stiffness.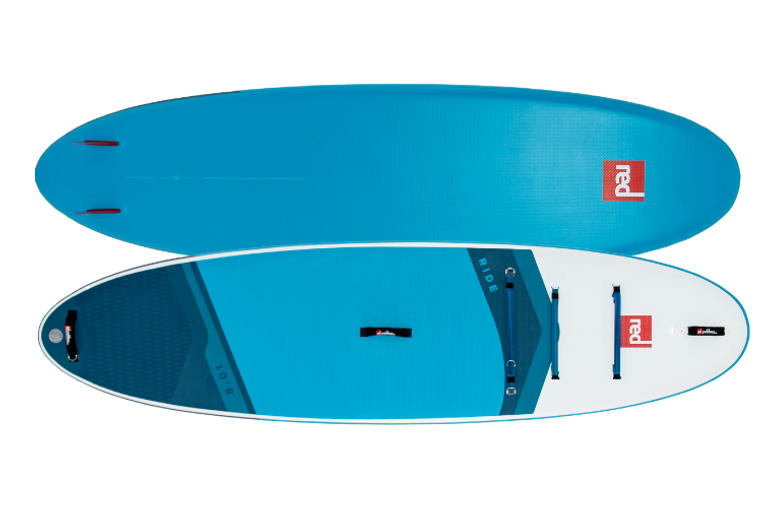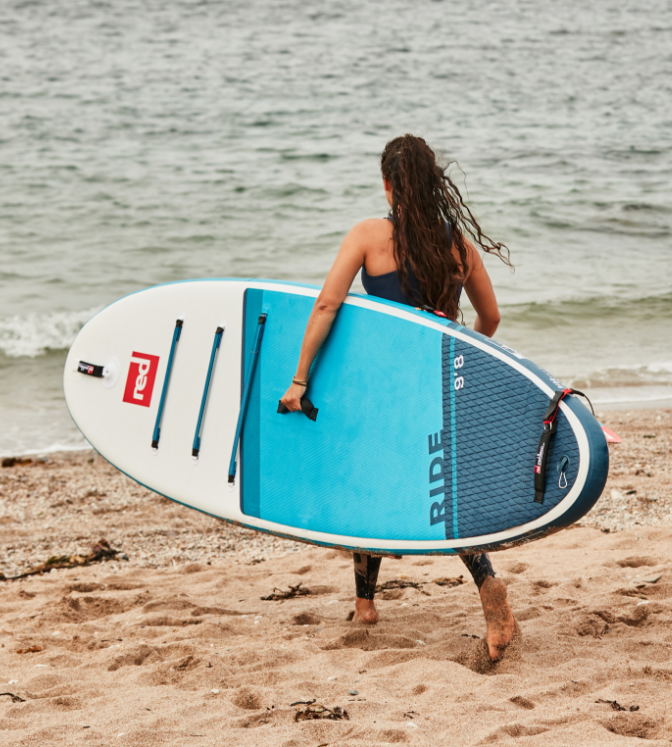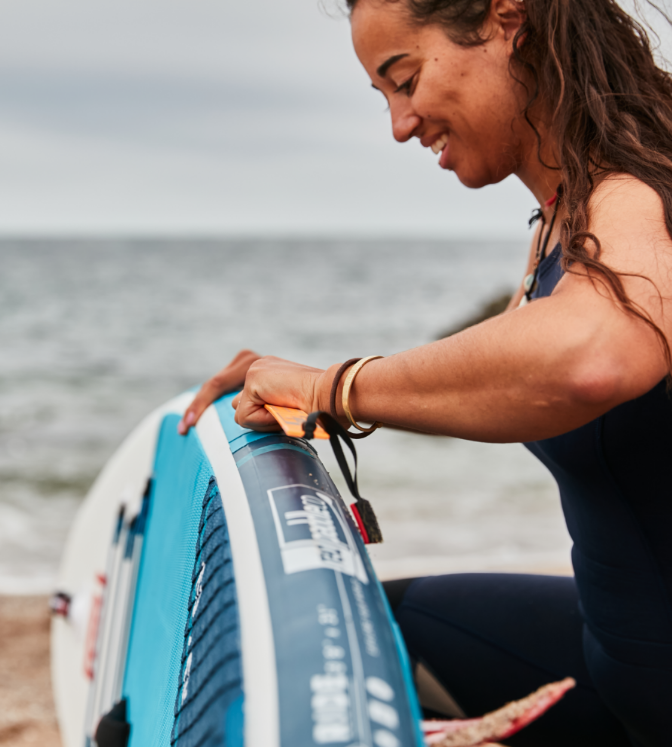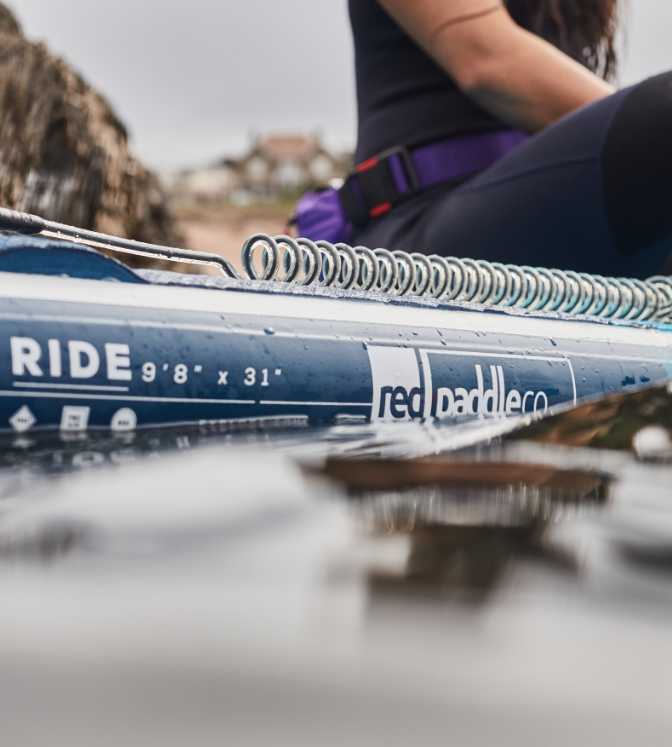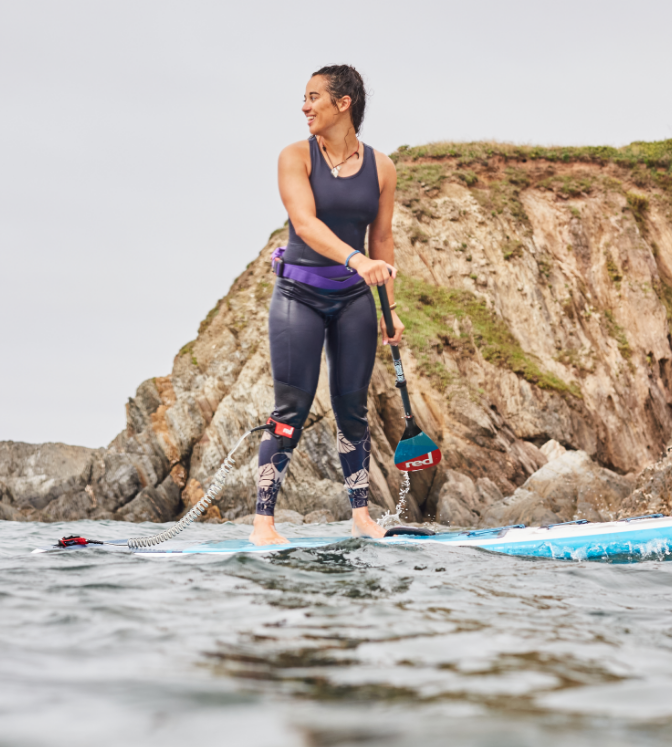 9'8" RIDE INFLATABLE PADDLE BOARD
MAXIMUM RIDER WEIGHT: 95kg
The go-to board for smaller riders looking for all-round performance in all conditions.
The smallest of the Ride family is well-suited to lighter riders (that's under 70kg/155lbs) looking for an all-round board to get about on.
It's shape and pinned in tail mean it's also a great board for playing in the surf and getting started on smaller waves. The 9'8" Ride also has Red's unique RSS battens that keep it super stiff, the only board in our Ride range to have these.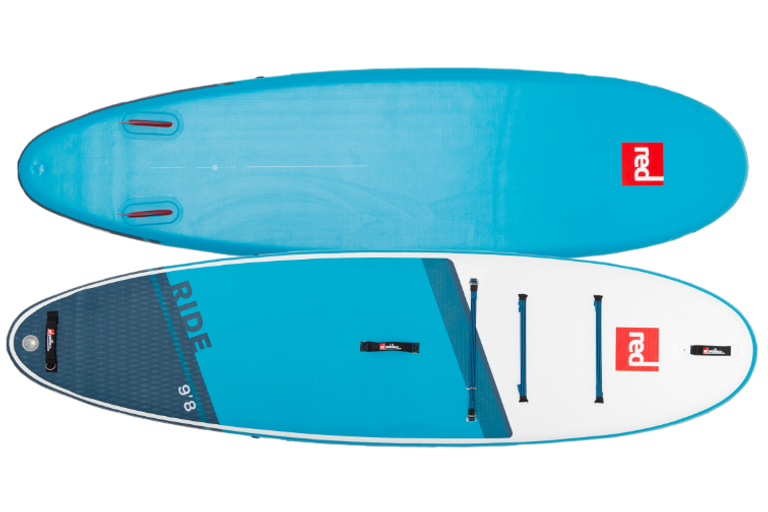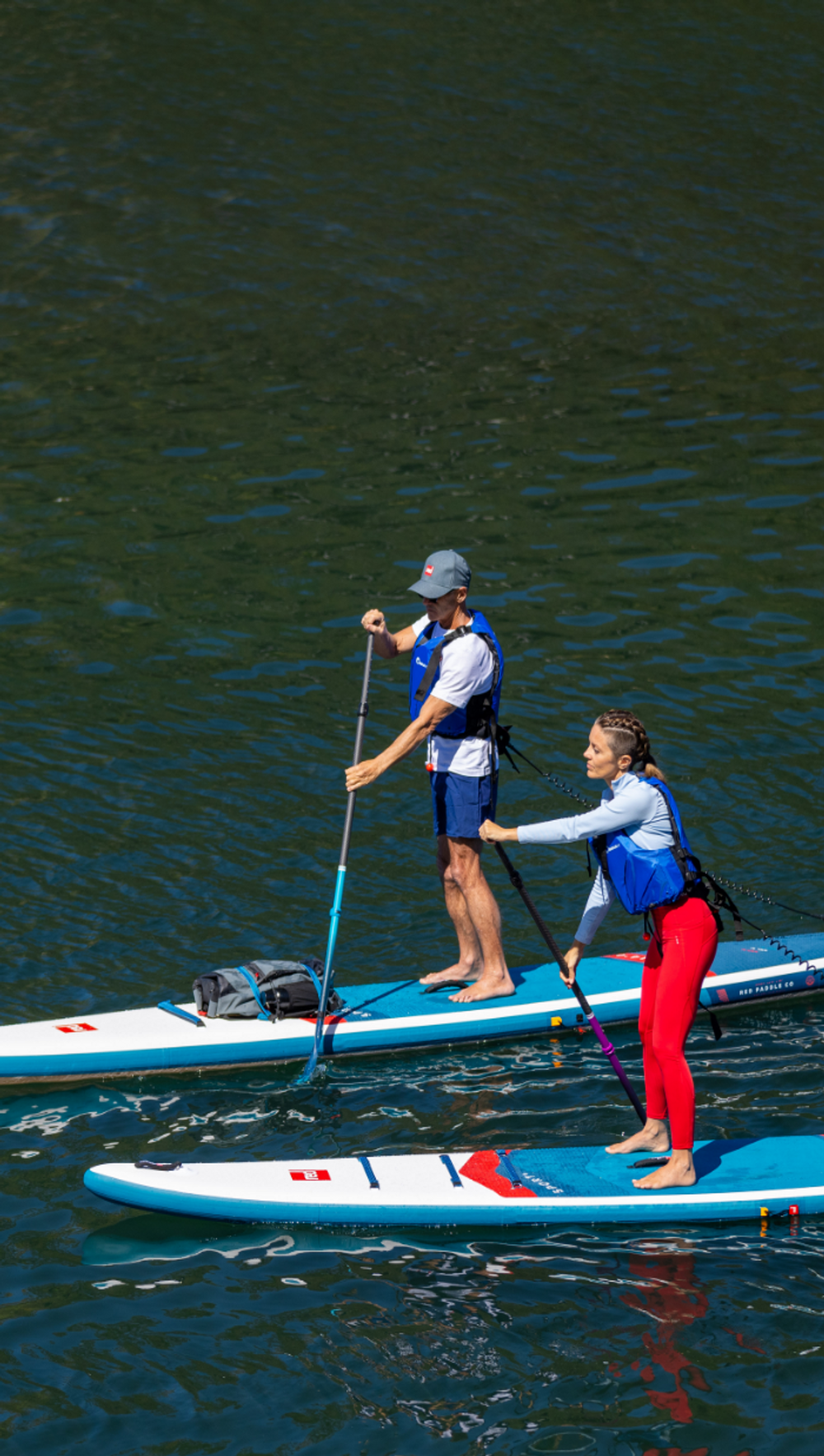 TOURING PADDLE BOARDS
THE SPORT RANGE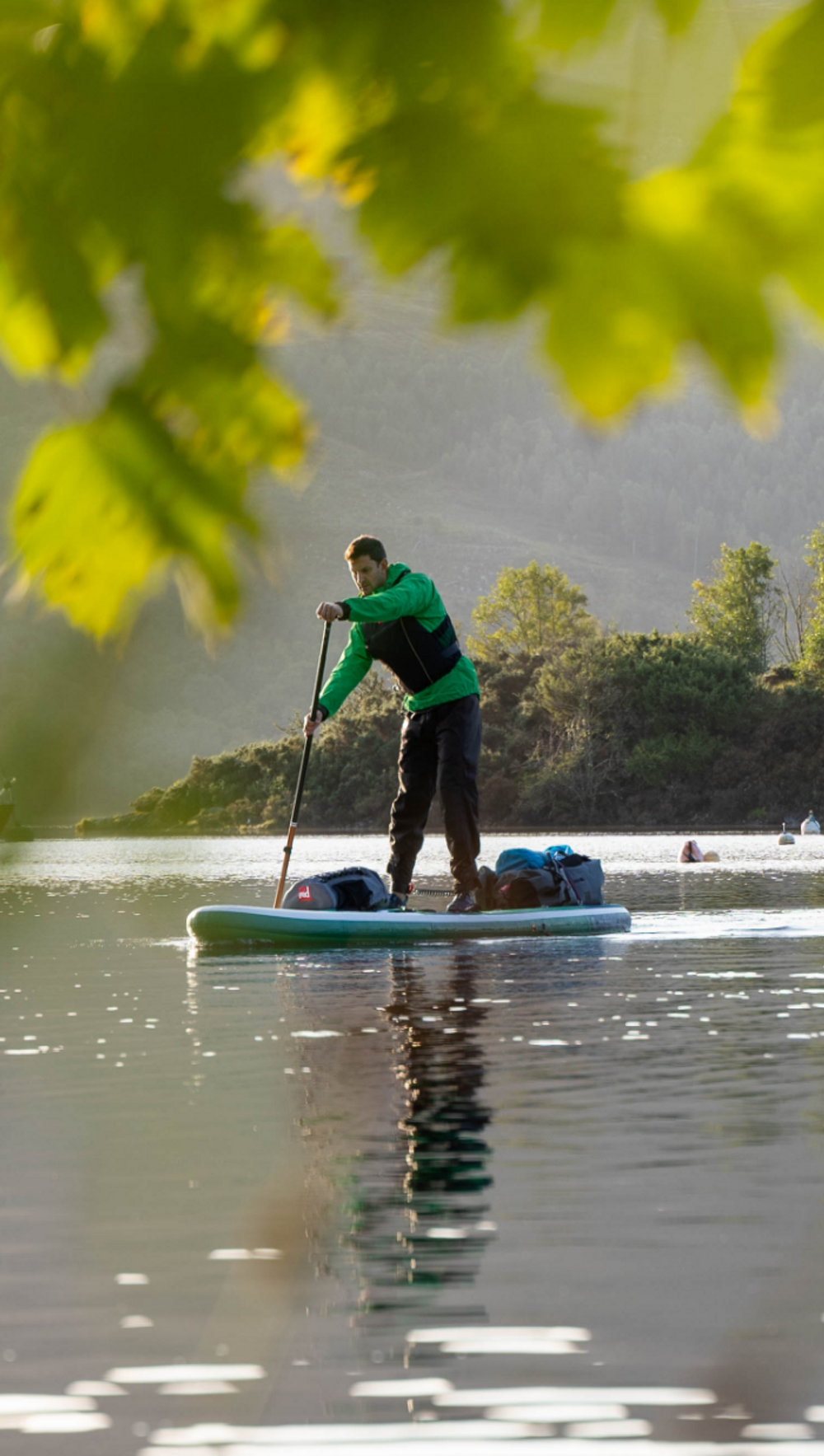 EXPEDITION PADDLE BOARDS
THE VOYAGER RANGE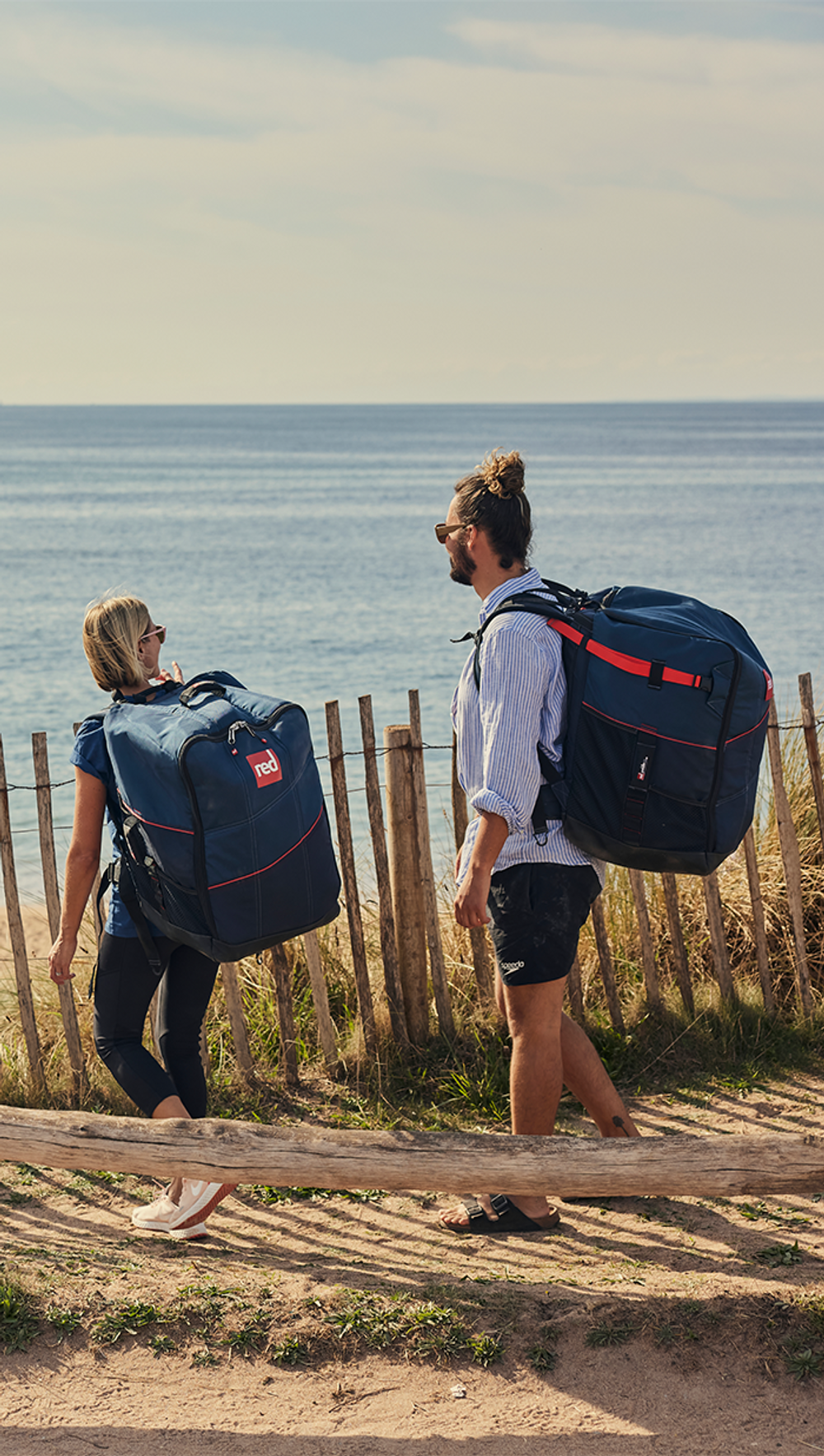 ALL ROUND PADDLE BOARDS
TOURING PADDLE BOARDS
SPECIALITY PADDLE BOARDS
THE COMPACT RANGE