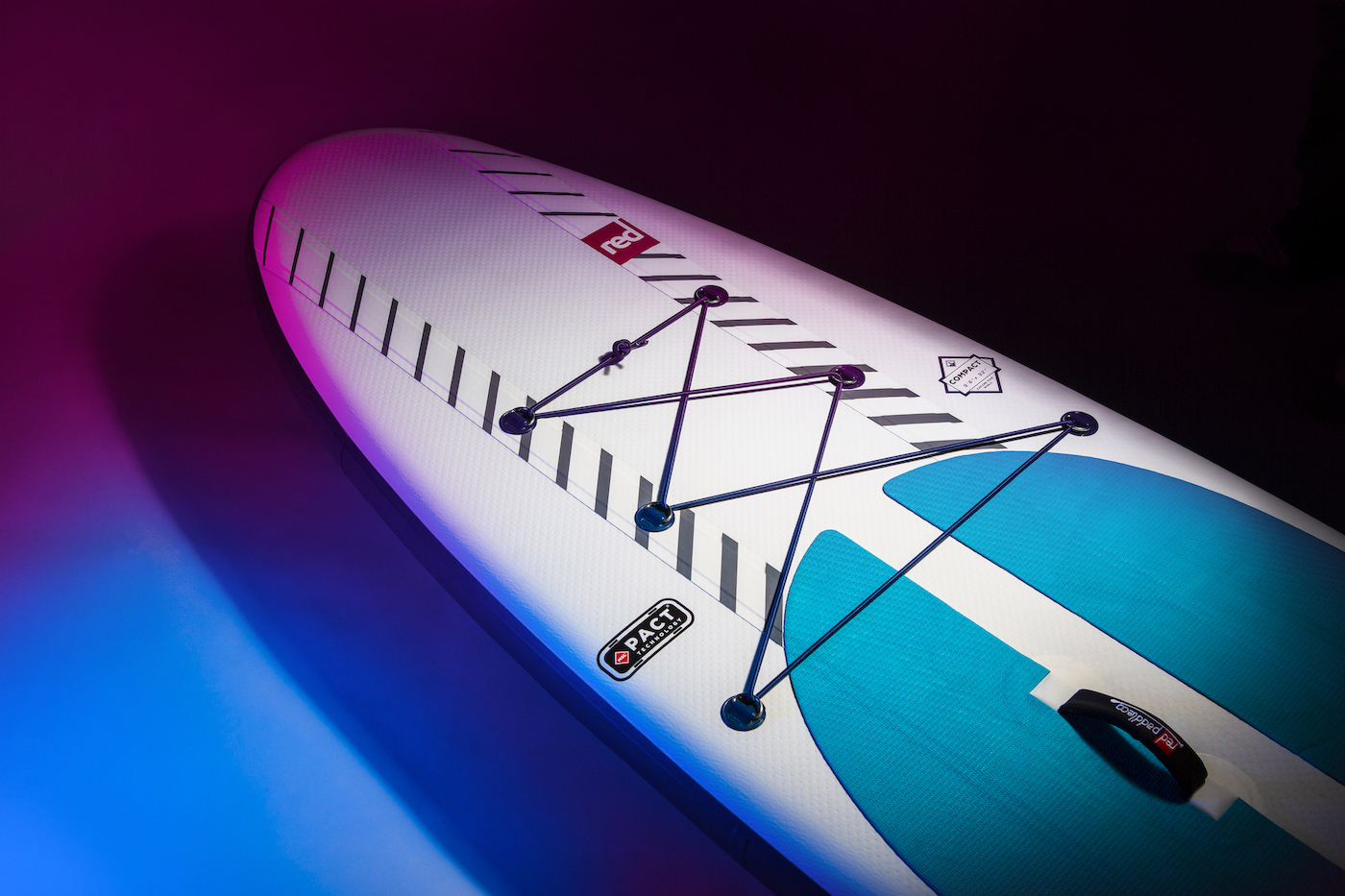 OUR TECHNOLOGY
THE BEST DESIGN. FOR THE BEST
PERFORMANCE
We don't make paddle boards like anyone else. It
has taken us ten years to master the craft of making the
very best boards on the market. Our attention to detail is
what makes a Red Paddle Co board different from any other
out there. We've taken standard inflatable technology
and redesigned almost every aspect of it to deliver a truly
outstanding board.
NEVER COMPROMISE
NEVER COMPROMISE
Unlike other paddle board companies out there, we never compromise on quality and innovation giving you unrivalled safety and durability. By focussing in on the key areas of the production process we have been able to identify ways we can improve the end result. Whether it be detailing exactly where and how the layers are bonded or how the rocker curve is applied to the board, no area of the design process is ignored.
A superb cosmetic finish
Our attention to detail on the inside ensures the best experience on the outside. Next we coat the thread structure in a layer of adhesive that has been specially formulated to create both a seal and a bonding layer. We then machine laminate a layer of high-density structural PVC to this adhesive layer under controlled conditions – completely removing the human factor involved in traditional double layer application. – All Red Paddle Co boards have an industry-leading cosmetic finish. No wrinkles or blemishes. The boards look cleaner and smoother and even feel better to the touch.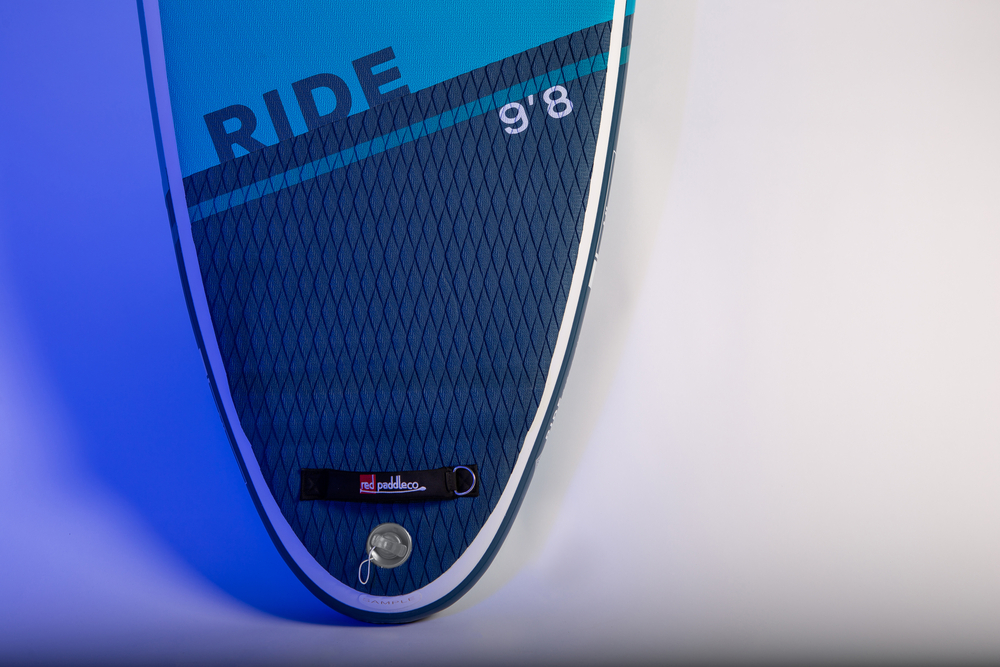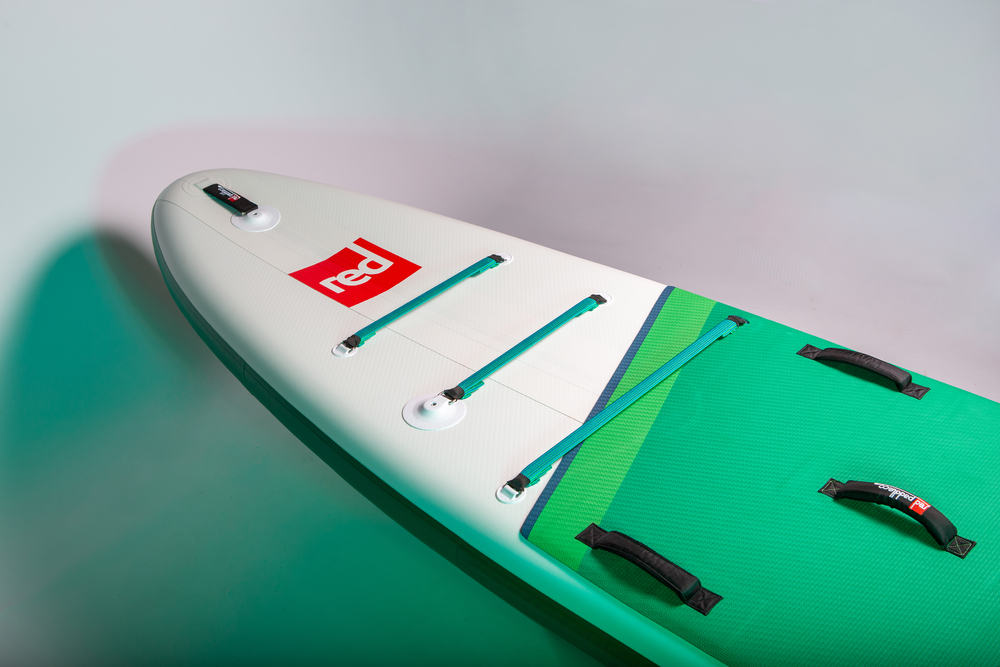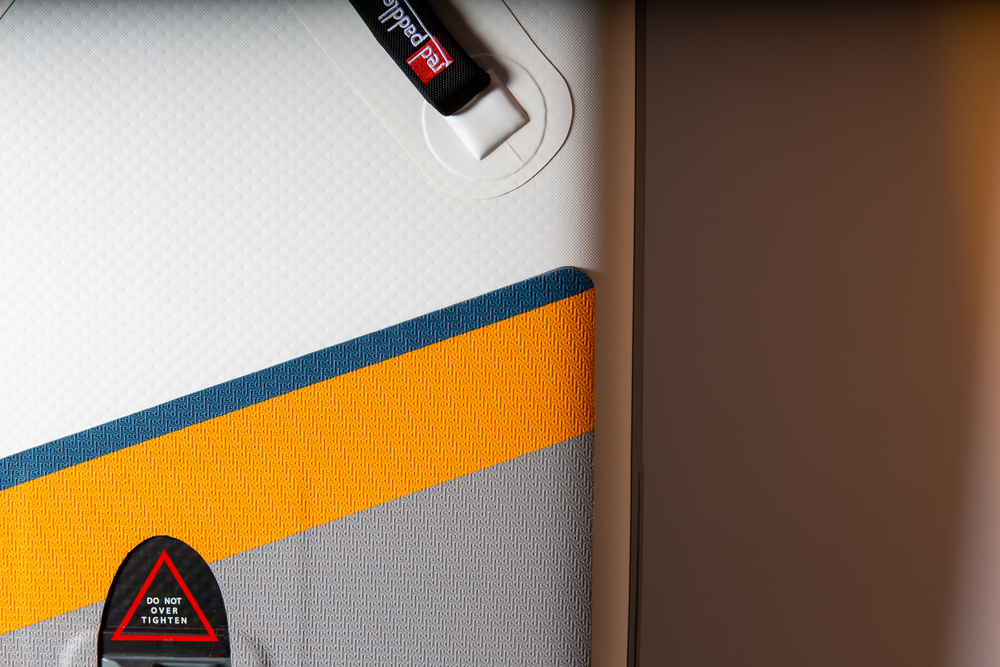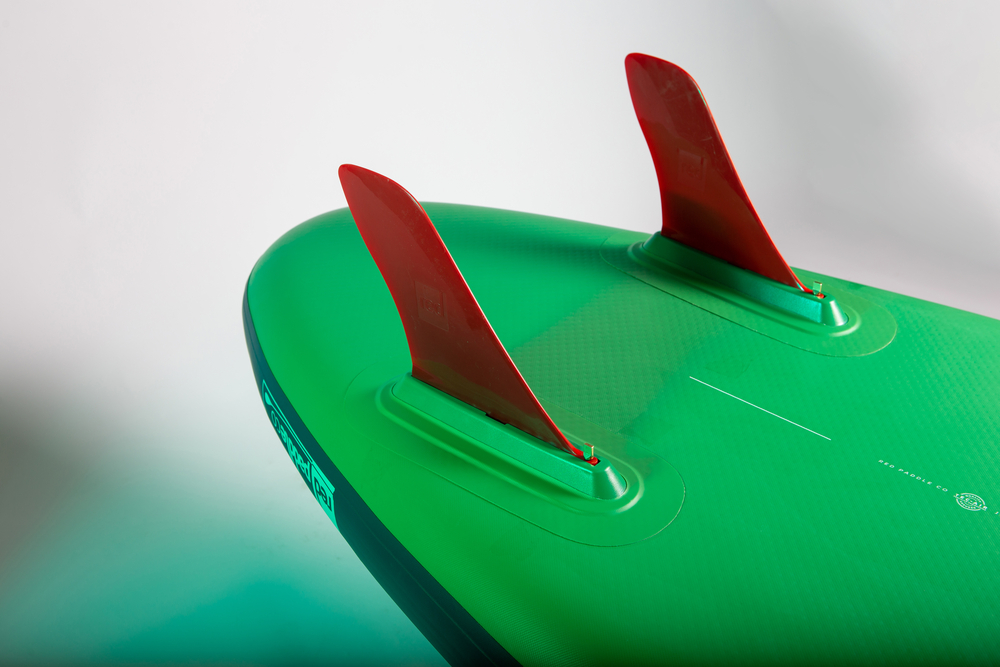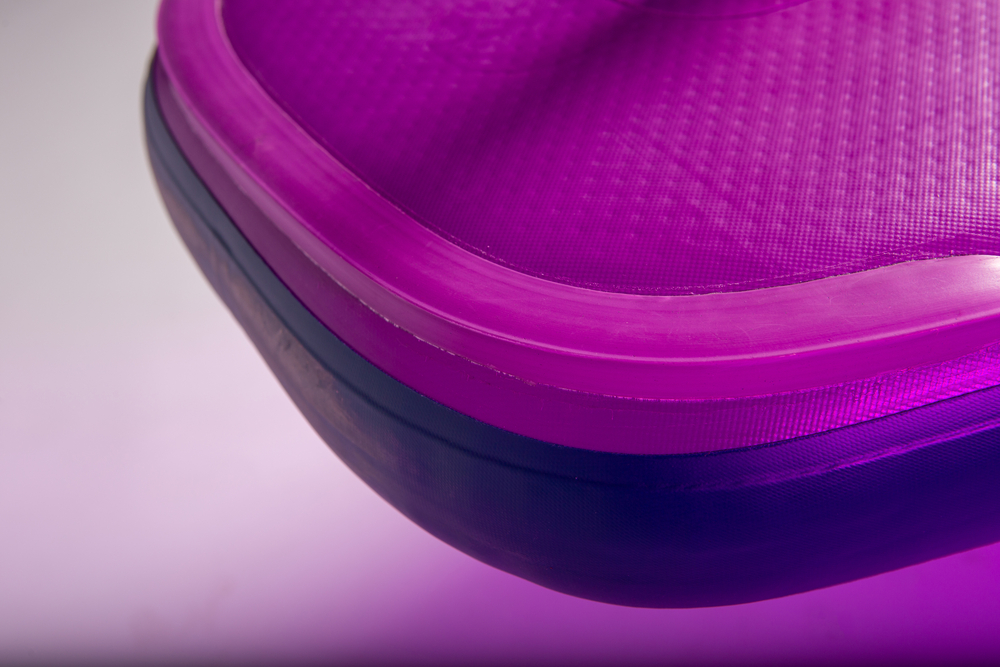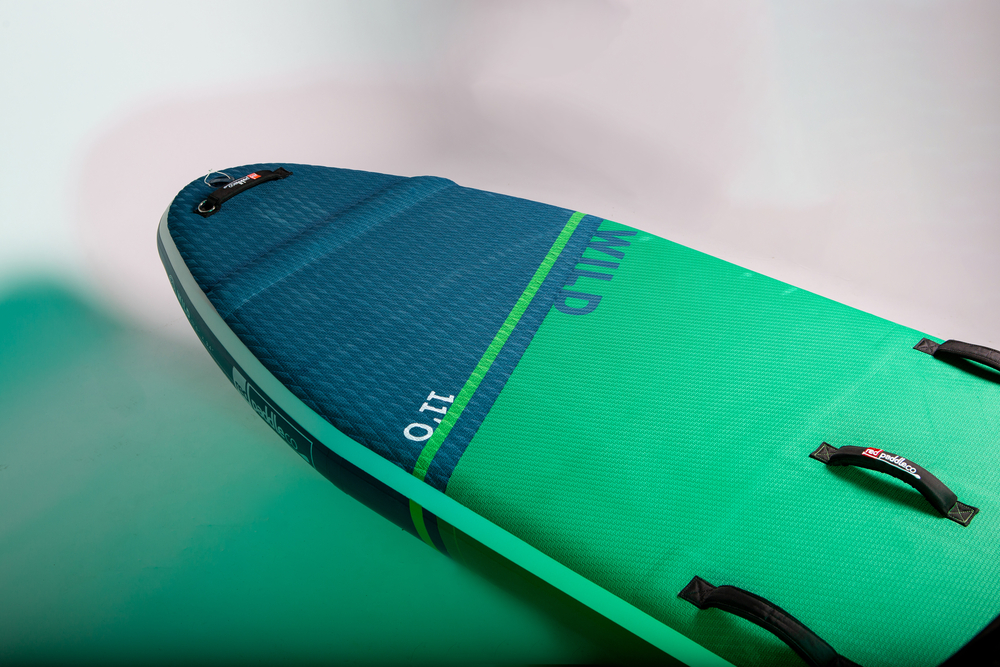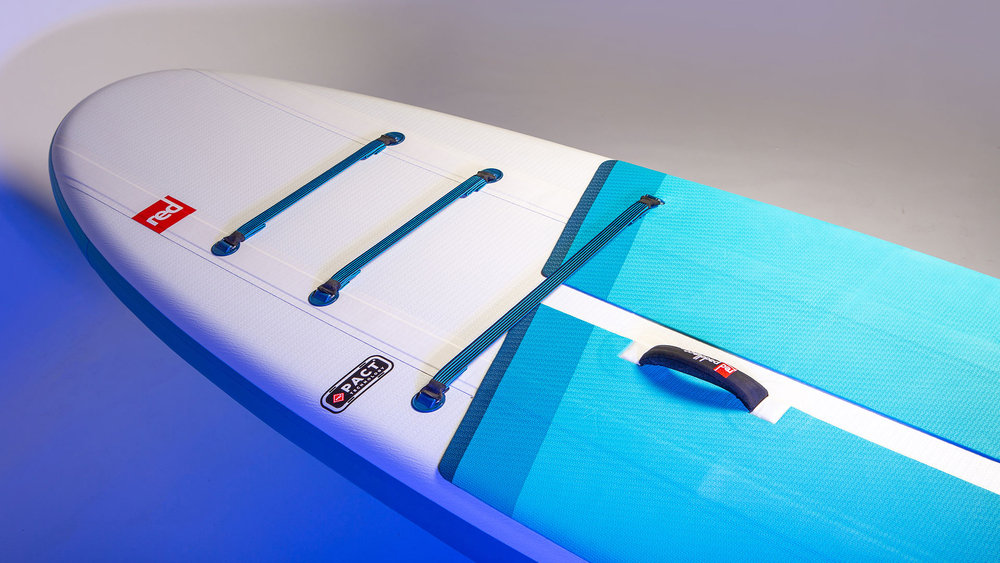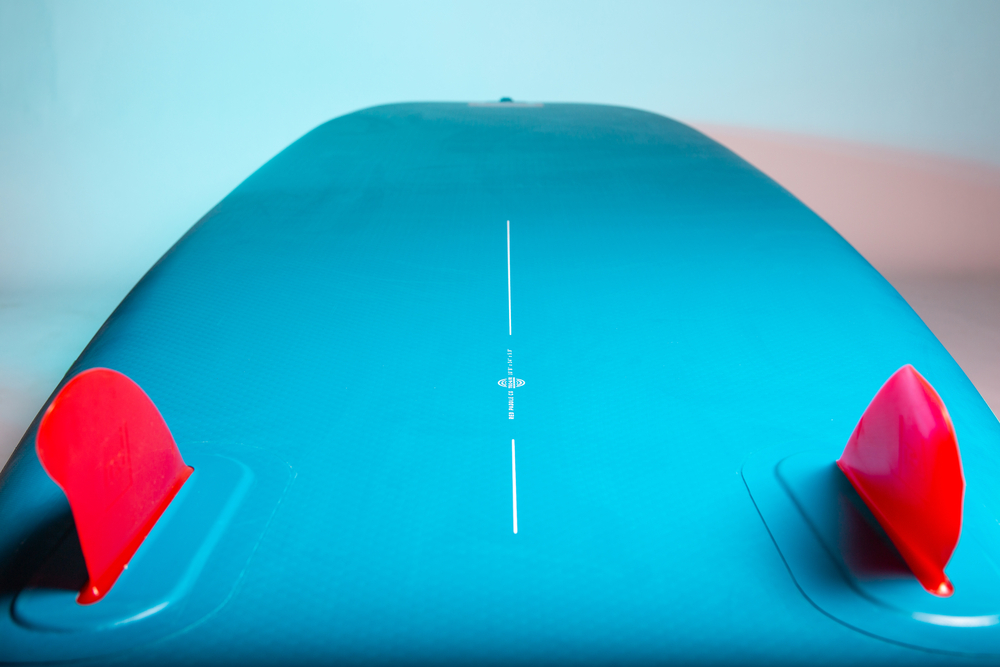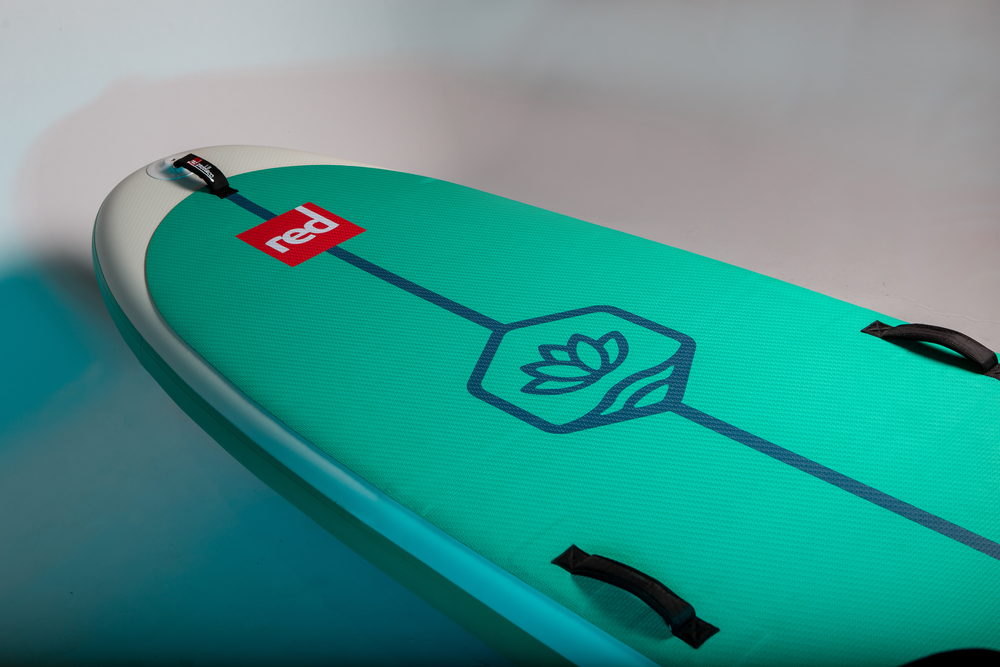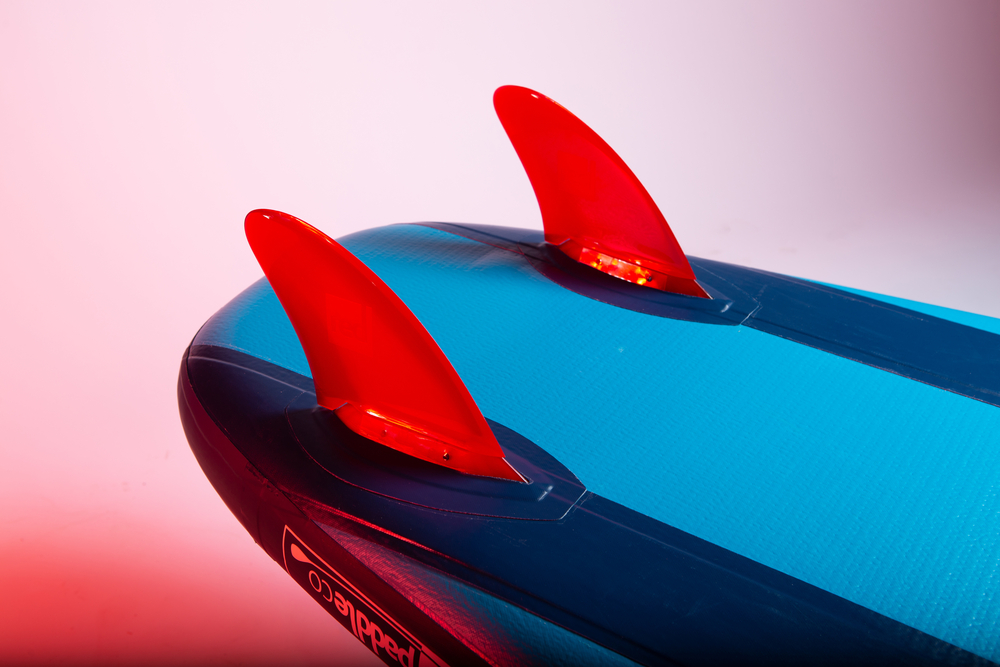 MSL: THE DIFFERENCE IS IN THE DETAIL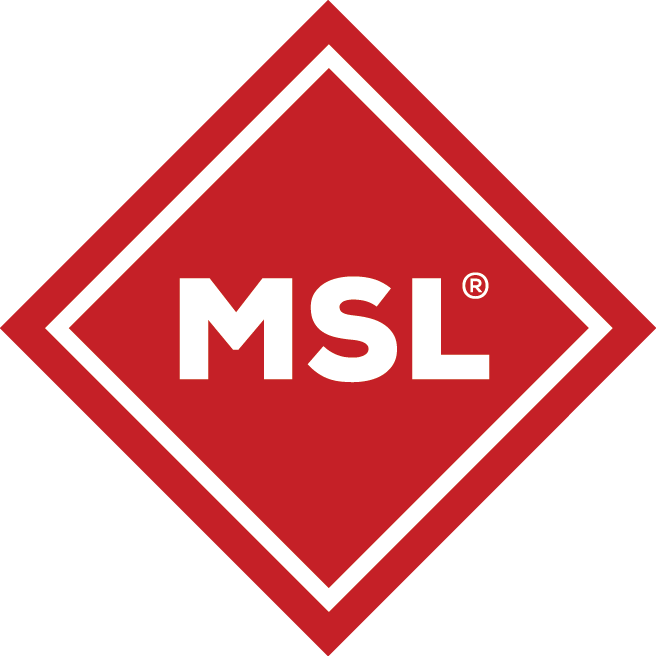 MSL: THE DIFFERENCE IS IN THE DETAIL
MSL is recognised as the industry's leading construction process and is exclusive to Red Paddle Co. Red Paddle Co boards are built using specially produced, high density drop stitch (the material inside an inflatable board) that makes for a stronger and stiffer core. On the outside of a Red Paddle Co board you will see thousands of dimples spread from nose to tail and rail to rail. Each dimple represents an internal thread. We do not use Linear drop-stitch which is a mass produced, cheap material that cannot hold high pressure.
THE FINISHING TOUCHES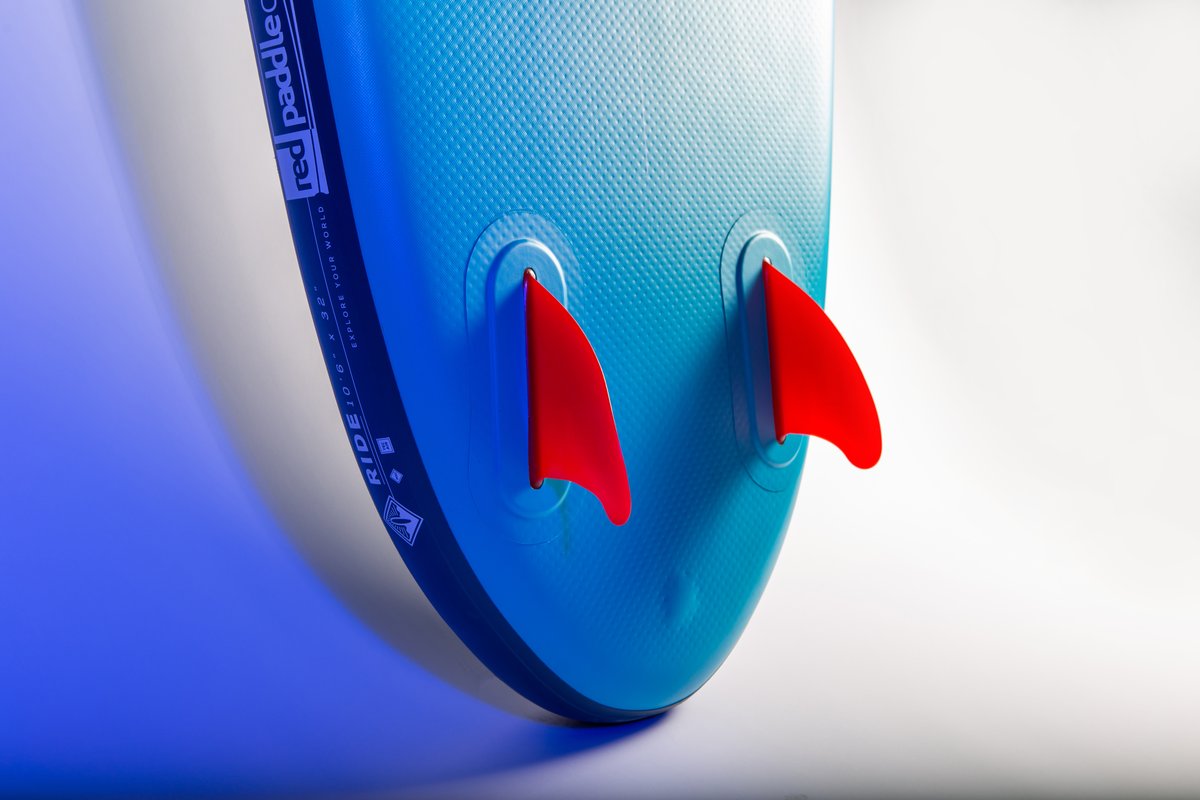 THE FINISHING TOUCHES
We have tested every fin system currently available and even developed fin systems of our own to find the best solution.
Most boards in the Red Paddle Co range come with built-in fins – the high-performance iFin system. With moulded fins you don't need any tools, replacements or spares. They are specially designed to be ultra-durable and easy to pack away for transport.
72 hours....
...that's ten times longer than the industry average.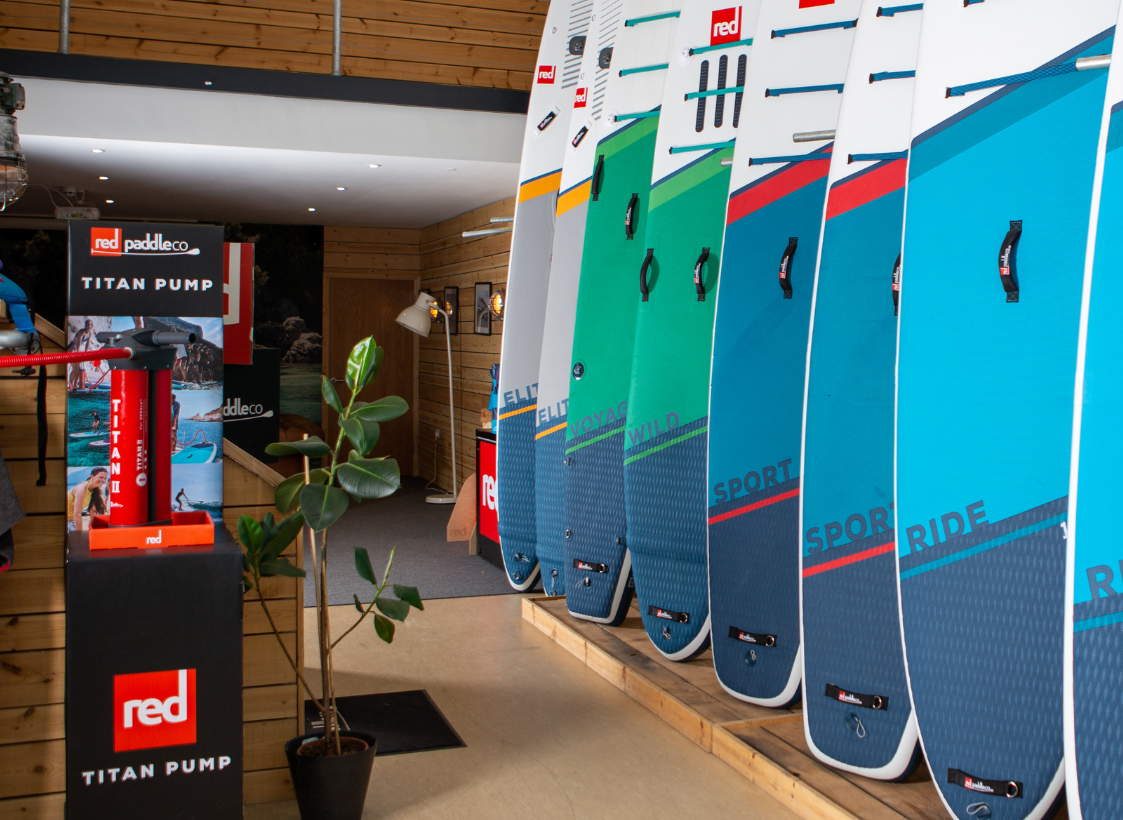 It takes us 72 hours to make each individual board. It all sounds simple, but like the best single malt whiskey or a finely tuned engine, the components and method have be refined over and over again until we created the ultimate blend of performance, quality and weight.
Adding MSL to our TecAir manufacturing process makes all our boards more durable and ensures they perform better.
Just like our Red Paddle Co boards, pumps and paddles, our Red Original range is packed full of innovative, patent pending technology and protected designs.
Innovation is at our core and we're always on the hunt for the very best materials and components to push the boundaries. Using our own experiences as well as properly considering the end users of our products, our team of designers create user-based functionality that works. So whether it is a cleverly placed stretch vent panel on a change jacket to make it easier to get your wetsuit off, or a pull handle to easily cover your wet board with our protecting Board Jacket – you will find our range intuitive and a pleasure to use.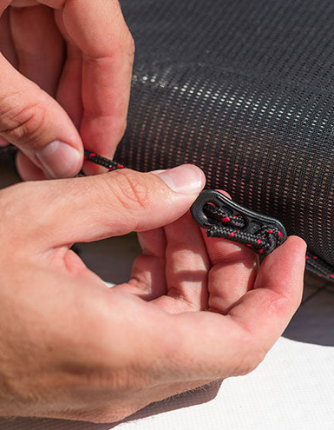 Luggage Tensioning System (LTS)
In a hunt to find an easy, neat and un-obtrusive way to securely fix our deck bag and coolbags to our boards, our designers created LTS. A unique, but effectively simple tensioning system it makes it a breeze to attach to your deck – check it out on the Waterproof Deck Bag or Watertight Coolbag pages. Patent Pending.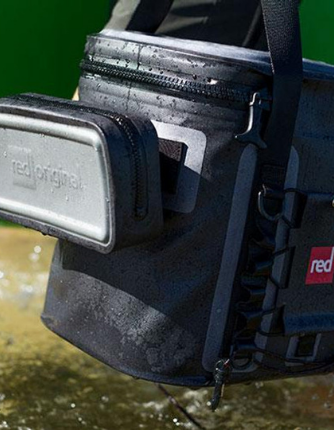 YKK zips
YKK make the best zips you can buy, and that is all we use in our Red Original range, from the concealed zipped pockets in our apparel to the Chunky 2 way zip of our Pro Change Jacket, and Board Jacket.
It is our waterproof bag range where the YKK zips really come in to their own – the Aquaseal zip is the best waterproof zip in the world. Manufactured in the UK, it won't corrode or fail and is tested to 0.3 millibar. As they create a totally watertight seal, it means we can do-away with fiddly roll-top styles.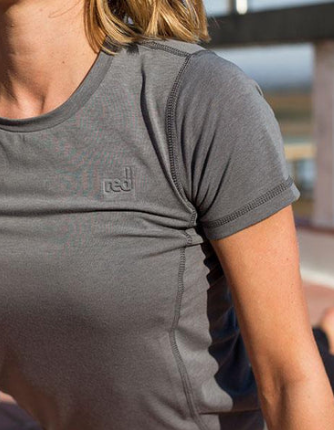 Dri release fabrics
We've chosen to work with dri-release fabric due to it's high performing properties which won't wash or wear out. Dri-release is high quality technical fabric with hydrophobic and hydrophilic fibres that draws moisture away from skin and dries up to 4 times faster than cotton, keep you cool and comfortable whilst you paddle, protects you from the sun, and dries in no time if you get wet.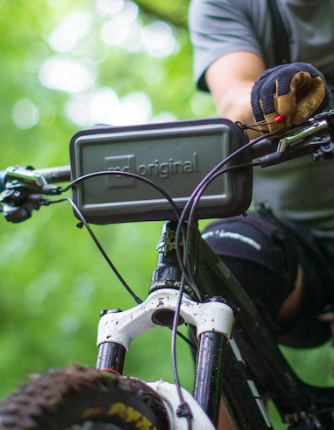 Armour tech fabric
Tough but tactile premium high density waterproof fabric provides the optimum in durability. It's incredibly hardwearing but looks super slick too. You'll find it on our dry pouch, Waterproof deck bag and Coolbags. Take one of these to the beach and prepare to get lots of admiring glances.