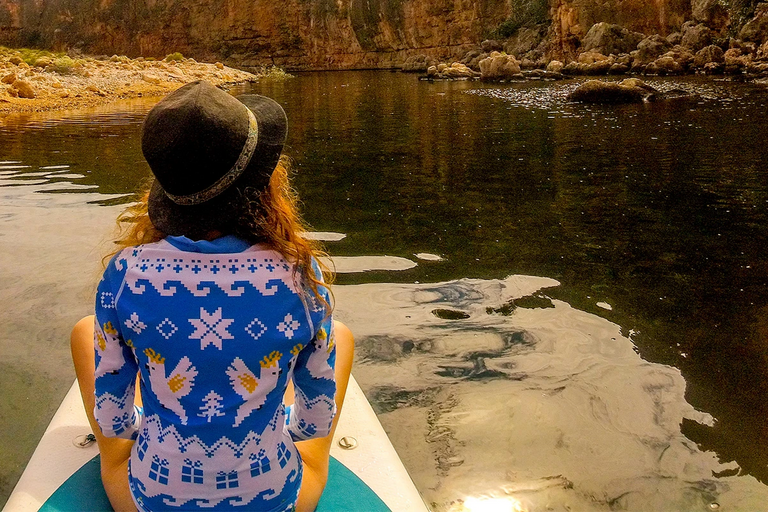 Australia
Yardie Creek Gorge Paddleboard Adventure, Australia
Intro
Situated in Cape Range National Park, Yardie Creek is a spectacular site. Formed by a gradual uplifting from the sea floor, fluctuating sea levels and erosion by wind and water, the plain was transformed into a range of rugged limestone, deep canyons and pristine beaches. Yardie Creek, also known as Yardie Creek Gorge, flows between the spectacular sheer cliffs and is best explored on the water via an
inflatable SUP.
Highlights
This short paddle offers incredible sights of the gorge's vertical red rock walls. Paddle close to the side of the gorge and see if you can spot a black-footed rock wallabies as they seek shelter on ledges along the southern cliff face, where they await evening before coming out to feed. Keep an eye out also for egrets, ospreys, bowerbirds and a variety of marine life.
Local Knowledge
Sat Nav

-22.3204, 113.813

Nearest Parking

Yardie Creek is about 38 km south of the Milyering Discovery Centre following the Yardie Creek Road, here you will find the car park, a picnic area and a toilet block.

Launch Point

The creek can be accessed from the main day use area car park.