Return to blog
5 Benefits Of Wearing Aqua Shoes For Water Sports
Posted by Alex Clasper
Aqua shoes, also known as water shoes or swim shoes, are incredibly useful for providing you with extra grip, protection and warmth when doing water sports. Whether you're clambering over rocks on the beach, paddle boarding, swimming, kayaking or canoeing (you name it!), wearing a pair of aqua shoes can really help to keep your feet more comfortable. These are just a few of the main reasons water sports fans can benefit from them:
Traction & Grip
One of the main benefits of wearing aqua shoes is the grip that they provide. Good quality aqua shoes will be made with grippy, textured soles that help to prevent you from slipping on wet surfaces. This is useful for a whole range of different water activities - whether it's stepping on and off of watercraft, climbing over uneven surfaces like rocks when getting in and out of the sea, or standing up on a paddle board or surf board.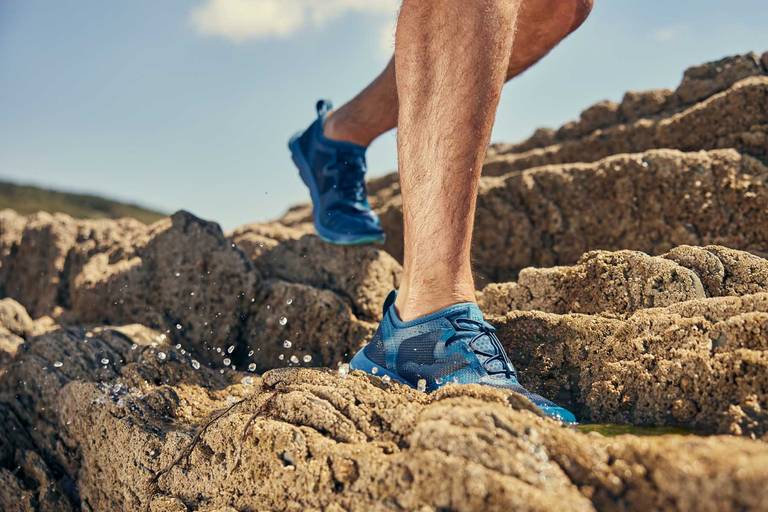 Insulation
Another benefit of wearing aqua shoes, particularly for those who swim in the UK seas, is the extra insulation that they provide. Helping to protect against cold feet, they're perfect for people who enjoy cold water swimming, or simply swimming in the sea during the summer in the UK. We often forget about keeping our feet warm when finding gear for swimming and water sports. The thermal properties of aqua shoes are also useful outside of the water, for example keeping your feet warm when packing up your gear after kayaking, canoeing, or paddle boarding.
Protection
Aqua shoes are also important for protecting your feet from knocks, bumps and scrapes in and around the water. Walking down to the water barefoot or entering the water where the ground is uneven could potentially cause injury if you step on any sharp objects along the way. Aqua shoes help to provide you with some level of protection against this. In the summer, they also help to keep the sun's harmful UV rays off your skin.
Lightweight & Quick Drying
Aqua shoes are incredibly lightweight making them easy to pack alongside all of your other water sports gear. Aside from being lightweight and compact to store, they're also quick drying. They won't get waterlogged and instead will drain quickly for you to walk around in comfort when you're out of the water, or will dry quickly for you to pack them up quickly and easily to head home.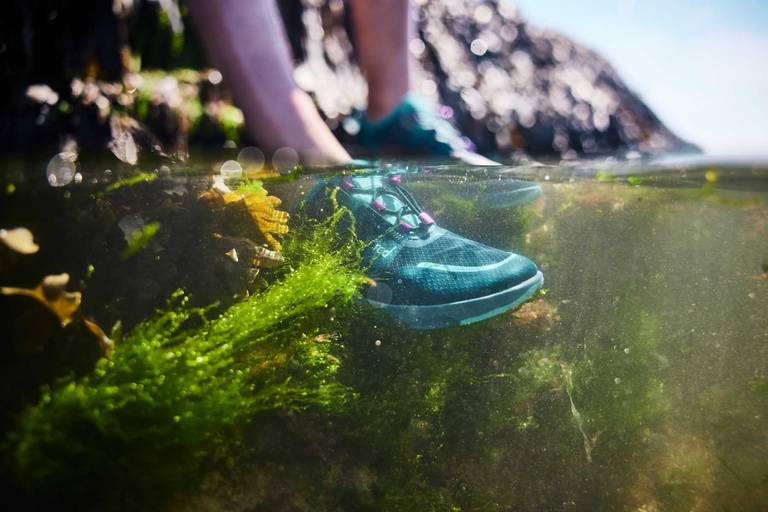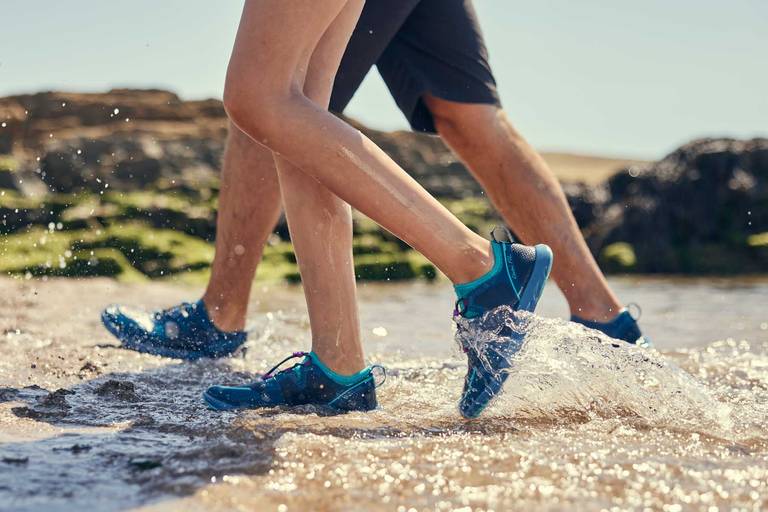 Versatility
One of the major benefits of aqua shoes is that they are incredibly versatile for a range of uses. For example, when walking from the car down to the waterside, they provide your feet with an extra layer of protection without needing to carry extra shoes down with you. They're practical for a huge range of water sports - swimming, kayaking, canoeing, paddle boarding and days spent at the beach, to name just a few examples.
We're excited to say that we'll soon be introducing aqua shoes for men and women to the Red collection. For more information on our aqua shoes and when they'll be available, please don't hesitate to get in touch with us.