Return to blog
5 Family Staycation Ideas For Kids & Adults Who Love Nature
Family
Red Original
Posted by Ross Montandon
RED ORIGINAL HAS CREATED A GUIDE TO FIVE FAMILY STAYCATION IDEAS FOR CHILDREN AND ADULTS WHO LOVE NATURE. HERE ARE SOME ACTIVITIES TO CONSIDER THIS SUMMER...
With the chances of a family holiday abroad dwindling by the day, and our need for a break away from homeschooling and quizzes dramatically rising, a family staycation amongst nature seems to be a perfect compromise. Here are some nature-focused family staycation ideas, to keep everyone happy.
1. Have A Beach Day
Even when the British weather is not playing ball, there are endless possibilities when it comes to activities you could do as a family at the beach. Consider these...
Throw a scavenger hunt - Hide items that are found on the beach or to not disrupt nature, make your family take a picture with each item and create a list of things you'd like your family to find. If you'd like to make the game slightly harder, why not add a timer to create some urgency.
Have a beach BBQ - a beach BBQ in the evening after a long day of playing games is the perfect way to round off your mini family staycation. Pack all of your favourite foods, and with our high-performance waterproof cooler bag - you can keep them fresh all day long. We would recommend checking beach guidelines around you to ensure that BBQs are permitted, and please always remember to take all of your rubbish and belongings with you.
Create you own beach olympics - standing long jump, triple jump, shot put with stones, swimming round a buoy and back and running races can all be done without any equipment needed. Just make sure it doesn't turn into a family Monopoly game situation where it gets too competitive - that includes the adults as well!
2. Go On Bike Rides
Cycling is an excellent way of exploring whilst also keeping fit during a family weekend break. Here are some ways to make an average bike ride a little bit different.
Cycle on different terrains - Try and mix up where you cycle to keep in engaging for children. Why not try places totally different to the surroundings you are used to by travelling to different places in the UK.
Take a picnic - Take some of your favourite finger food with you and enjoy a nice family picnic, this is a great way to break up the day and keep children motivated!
Play some games - A great way to keep children engaged is to consider adding games into your bike ride. Why not think about incorporating timers of when you will reach a certain destination within your cycle? Alternatively, a game of eye spy is fun for all of the family.
3. Take A Hike
Another great family staycation idea is to go hiking. For families who love nature, hiking can provide hours of fun and exercise for everyone, here are some different activities that you could add to your family hike.
Draw your surroundings - Take some notebooks and pens with you and draw what you see. Be creative with what you decide to draw, this is an excellent way of capturing memories and giving children a break from walking, whilst making it fun of course!
Have a treasure hunt - Create a treasure map and go on a treasure hunt, the treasure could be anything you like, and the hunt can be as long or as short as you'd like. You make the rules!
Go for a Swim - Swimming is a great way of cooling off during a long hike. Often while on hikes you'll come across safe lakes/rivers to have a splash around in, why not take a dip? Just make sure the water looks safe and clean before you go ahead and jump in. If you're worried about how you'll dry yourself and don't fancy walking around wet, take a microfiber towel along with you. Microfibre towels are highly absorbent and can pack down small, so they are easy and comfortable to carry around with you.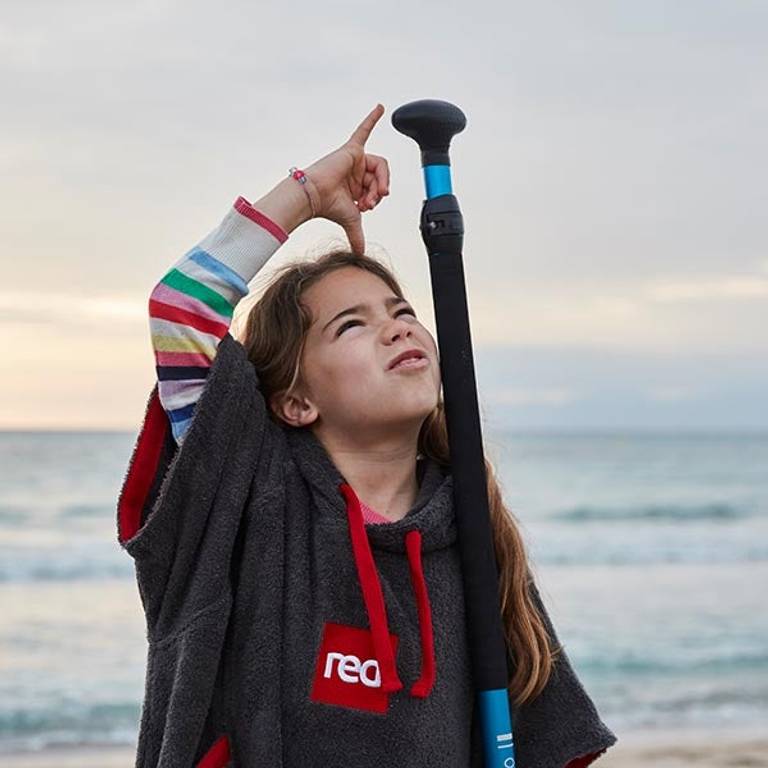 4. Camp In The Garden Or In The Wild
Bring the campsite to you this summer as part of your family staycation. Set up camp in your back garden and create a new camping experience for you and your family, or head out into the wild and set up shop wherever you fancy.
Make some smores - smores are the definition of a good traditional camping trip. Make some smores on the BBQ, this way the fire can be kept under control and children can be kept away from the flame.
Have a movie night- If you're camping at home then why not use your home surroundings to your advantage and have a movie night in the garden. There are many ways you can do this such as setting up a projector, watching a movie on a laptop, or even bringing a small TV outside. If you're camping in the wild, you can download some movies onto a tablet and enjoy a movie night in nature.
Play some board games - Playing board games make all camping trips more exciting for the family. Why not allow each person within your family to select a board game of their choice and create hours of fun. But be warned, board games can come along with a few inevitable family squabbles!
5. Visit Famous Landmarks
This could be anywhere you like! Take turns to decide where you would like to go. Consider places that are all different, and are from different periods in time. Why not go to a beautiful country house or a city enriched with culture or even visit well-known monuments? If you're stuck for ideas, check out the National Trust website and you'll find plenty of inspiration.