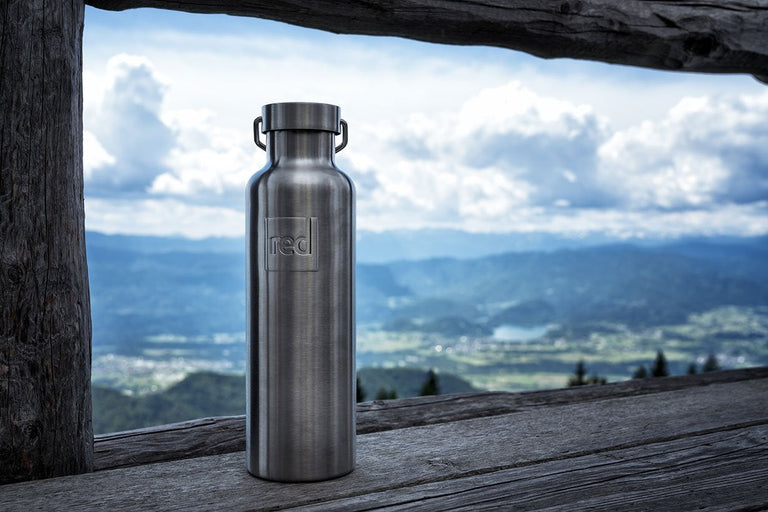 Return to blog
An Insulated Steel Water Bottle For All Seasons & Any Adventure
Products
Red Original
Posted by Catherine Morris
If your nights are drawing in and the days are becoming shorter, hot drinks can become your best friend! If your summer is coming to an end, there are still some great opportunities to venture out and explore the great outdoors with family and friends. Whilst ice-cold water may not be the drink of choice during the winter months, your Red Original steel water bottle does not need to be left behind. We developed this 750ml drinks bottle to be just as useful for your hot drinks during colder months as it is at keeping your drinks cool in the summer. Whether you're heading out for a paddle, a day of hill walking, some mountain biking or even hitting the slopes, an insulated water bottle such as this is a must and will ensure your coffee, tea, hot chocolate or even soup stay warm all day long in chilly winter temperatures.
How Does Our Insulated Steel Water Bottle Compare?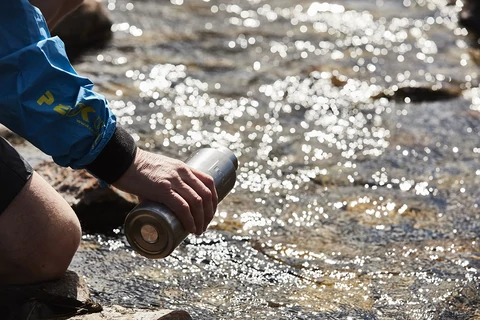 The results speak for themselves when it comes to our drink bottle. Complete with an innovative double-walled constructed design and made using super corrosion-resistant marine-grade stainless steel, we recently put our drinks bottle to the test against a range of similar products by leading brands. Needless to say, our Red Original drinks bottle blew all others out of the water. Unlike other brands on the market which tend to use regular food-grade stainless steel, our bottle's marine grade stainless steel provides superior insulation and a higher quality finish whilst also extending the life of the product, due to its anti-corrosive properties. The insulating properties ensure that hot contents really do stay hot for up to 12 hours, compared to the contents of some other brands. One recent customer was so happy with the results achieved from the Red Original steel water bottle, that they 'highly recommend this over Yeti or Swell.' When you want the confidence in knowing that a hot drink will be ready for you after a long day exploring, our water bottle really is the leading choice. What's more, the double-walled construction also means that there is no need to worry about burning your hands on the hot contents, the inside stays hot but the outer layer stays cool to the touch.
Not only will our water bottle endure the winter season, but its versatility will allow you to stay hydrated during the summer months too. After a long day at the beach enjoying your favourite water sport, all you want to do is reach for an ice-cold drink, and thanks to our insulated drinks bottle that's what'll you get. The marine-grade stainless-steel maintains a cool temperature for up to 24 hours while the absence of disposable or single-use plastic makes for an environmentally friendly bottle, that will not destroy our beautiful oceans.
Our Customers Love It
Whether sitting around the campfire, with smores in one hand and a hot drink in the other or waking up on a cold winters morning to walk the dog, our customers love the versatility and longevity of the Red Original steel water bottle. One of our customers, Helen, got in touch recently to let us know how her son had been the envy of all his Scout friends on a recent expedition: 'My son was shattered after a night out camping in the woods with the Scouts, but feeling rather smug as he was the only one who still had warm hot chocolate to drink from his flask this morning!'

Red deck bagKeeps my ice-cold juice, ice-cold all day! In the colder days keeps my coffee piping hot too! Comes with two handy different lids!!'
A Perfect Gift: The Red Original Insulated Steel Water Bottle
If you're looking for a great gift for someone (or even yourself) that loves the outdoors, all year round, then look no further. Our innovative, market-leading insulated steel water bottle makes a perfect companion, whatever the adventure and whatever your drink of choice. See how our other customers rate our 5* bottle and decide for yourself whether it will be accompanying you on your next trip!