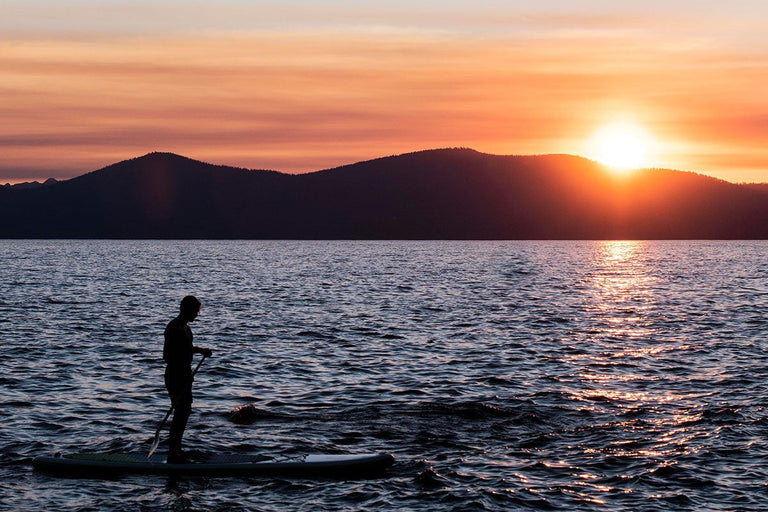 Return to blog
Capture incredible SUP imagery with photographer Allen Meyer
Community
Stories
Posted by Jess Davies
Paddle boarding gives us access to some of the most beautiful spots on the planet. Whether you're an enthusiastic iPhoneographer or a seasoned snapper, Allen Meyer has 5 top tips on capturing your epic paddling moments and creating stunning SUP imagery.
1. Find the Light
This is the main factor in turning an average image into a truly beautiful shot. Committing to waking up extra early so that you can catch some early morning glow and glassy waters will make a big change to the imagery you can create while out paddling, not to mention, this likely means you'll have the lake to yourself.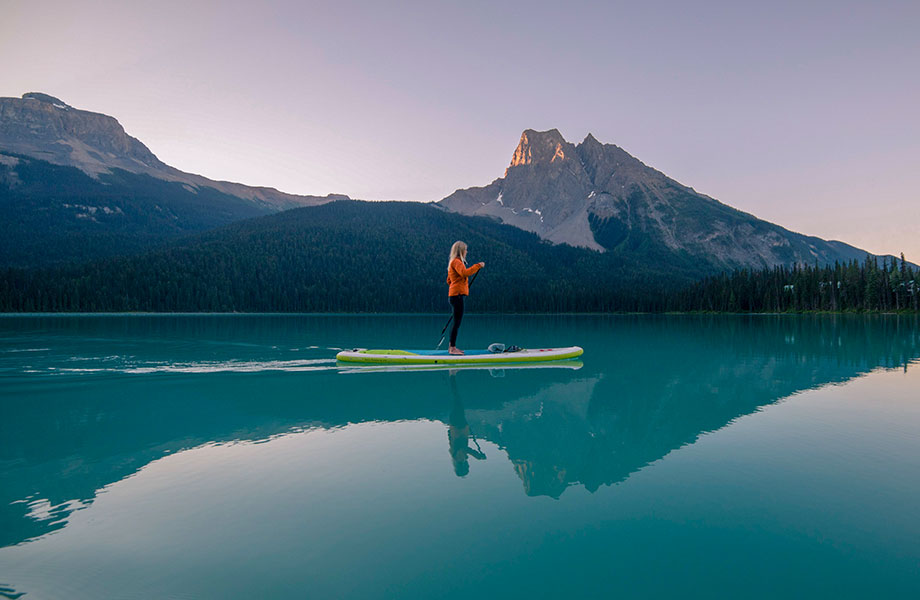 Dawn at Emerald Lake – Photo by Allen Meyer Paddler: Leah Marshall
Don't be afraid to stay out late either – If you can stay on the water until the sun passes below the horizon, you're likely to get some incredible colors. Always keep track of the water conditions and have your PFD and leash on hand especially if you are searching for those super remote spots.
2. Bring your camera out onto the water
If you are in a situation like you see above, where the water is perfect glass and there's no risk of tipping, be brave and bring your camera along for the journey. When I go out, I use the Red Original Deck Bag to carry several lenses, my camera, sometimes even my drone. This allows you to get up close and personal with your subject, or hop off at a different shore from where you started to capture a new angle.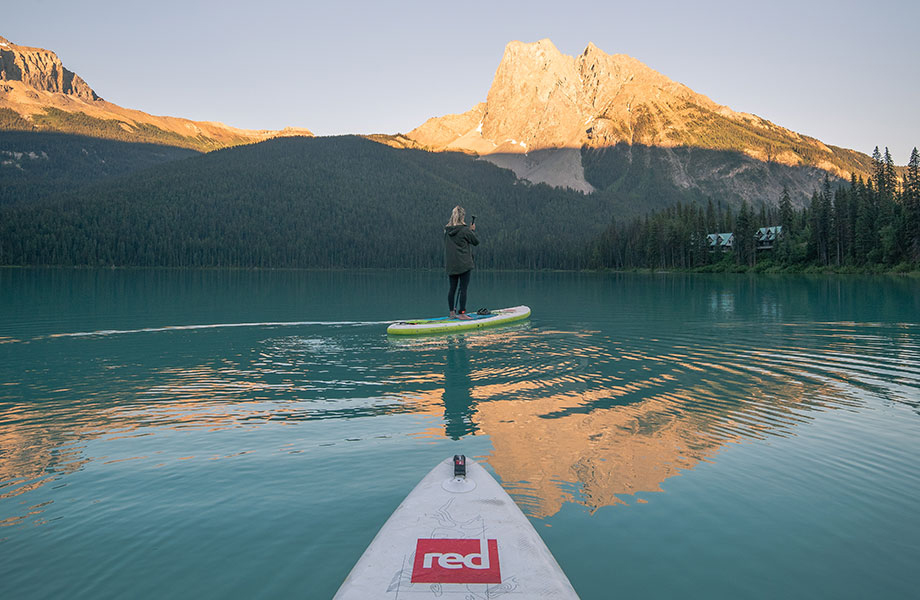 Using The Red Original Deck Bag to Store Photo Gear // Photo by Allen Meyer, Paddler: Leah Marshall

3. Grab the Longer Lens
A lot of times when I'm out shooting, I end up keeping my wide-angle lens on my camera in order to capture the full landscape behind a subject. Sometimes, to give a stronger perspective, you can use a long lens to zoom in on that subject, making the landscape behind look much larger.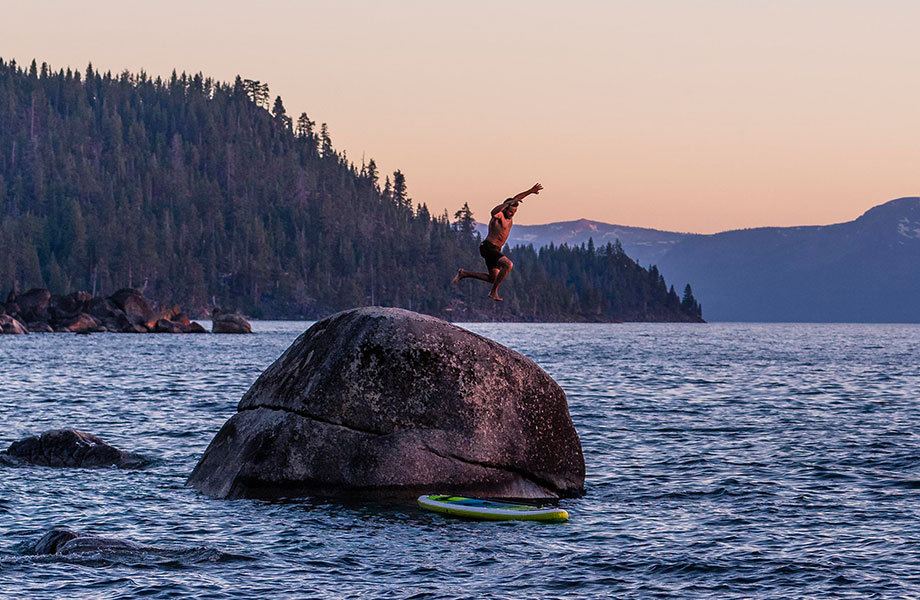 Jumping at Sunset, Lake Tahoe // Photo by Leah Marshall, Subject: Allen Meyer

4. Chase New Locations
When I'm not on the road, it can be a real challenge to want to go explore new lakes or rivers. I have my standard three hour river trip, and my standard lake to flat water paddle. The times where I try a new section of the river, or an unknown lake are always memorable. This summer we were constantly chasing new locations to paddle, using maps on my phone to find random bodies of waters in the mountains or additional fingers of lakes.
At Lake Powell, I used my phone to find this slot canyon, we paddled out to it, not knowing what we would find.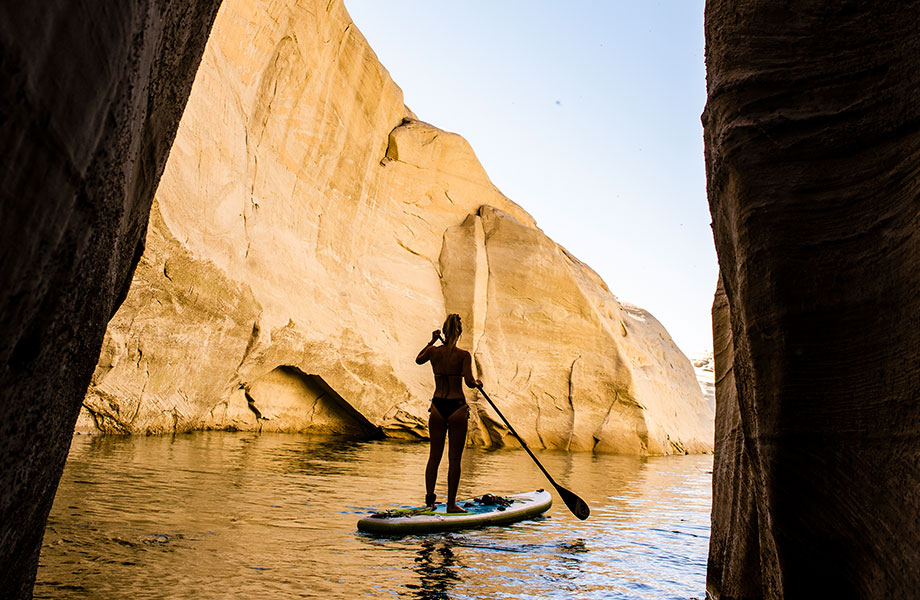 5. Get in the Air
Not everyone owns a drone, which is probably a good thing, but if you do have one to hand and you like to paddle, try shooting aerial imagery of your favorite lakes or rivers. It's an incredibly fun way to capture a perspective you wouldn't get any other way.
Be sure to follow all local policies and be well in control of your drone at all times. Drones can be a pest to other people out enjoying nature, I try to not fly when there are any others around. Drones are absolutely not allowed in National Parks in the United States or Canada.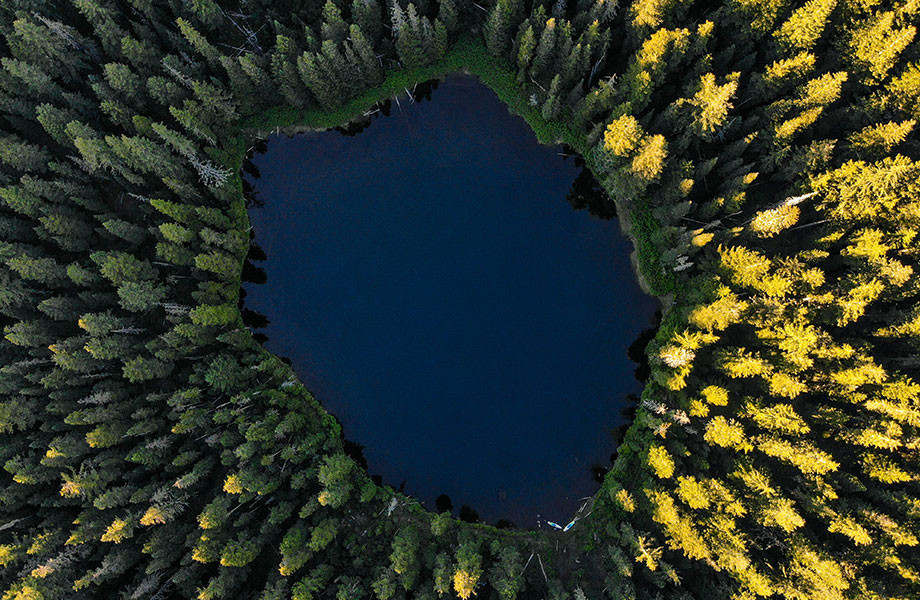 Ultimately, photography and paddling are meant to be fun. Don't be afraid to try new things and you'll likely get some awesome images along the way.
Be sure to follow Allen on Instagram and don't forget to tag @redpaddleco or use #exploreyourworld to share your epic shots with us.