Return to blog
Does Your Dog Really Need To Wear A Dog Buoyancy Aid?
Dogs
Paddle Boarding
Safety
Posted by Luke Green
We know that dogs are a man's best friend, and with that comes the responsibility of keeping your dog safe at all times by trying to prevent potential dangers. Although there are no official statistics, one dog losing their life to drowning is one dog too many and the instances you hear of could potentially have been prevented if they had been wearing a buoyancy aid. Therefore the simple answer to the question 'Does your dog really need to wear a dog buoyancy aid?' is an absolute yes!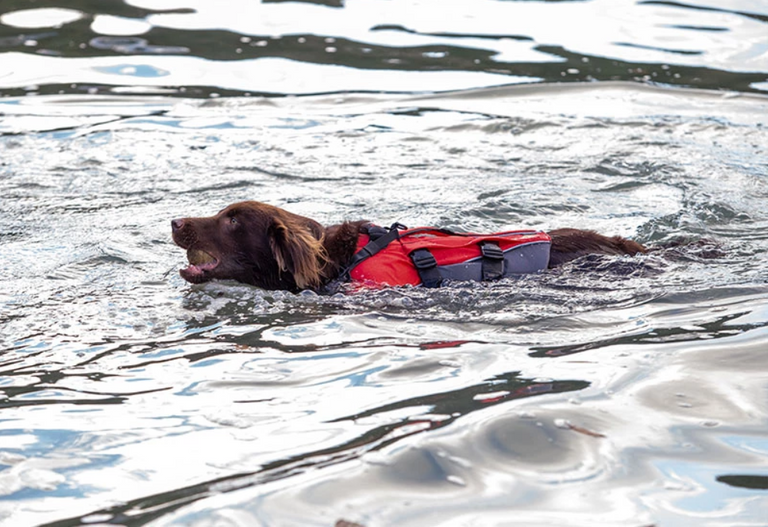 Be safe, not sorry. Although your dog may seem 100% confident in the water, accidents easily can happen. It's easy to see how a dog could leap off a boat after something in the water or lose its footing when the boat is rocked by the wake of another boat. You may even have a puppy who gets too excited and decides to take a dive. Your dog may simply underestimate how strong the tide is or miss judge an oncoming wave. As a dog owner, you can't assume that your furry friend will be able to swim its way out of any danger.
Dog buoyancy aids will massively reduce this risk and the severity of common accidents. It is also important to note that age, general fitness and certain medical conditions are all factors determining how long a dog can safely spend in the water, according to animal physiotherapists. In most other breeds, however, it comes down to each individual dog and its background and upbringing as to how comfortable it might be in the water. On average a healthy dog should only consistently play in the water for 15 - 20 minutes, as swimming is equivalent to a fast run outdoors.
At Red Original, we have designed an adjustable dog buoyancy aid that is ergonomically designed to support your pet while in the water and give them a positive swimming position. As well as improving their comfort in the water and reducing fatigue, our dog buoyancy aid will also help to keep pets safe and easy to handle thanks to the four grab handles positioned around the aid. This also reduces lower back strain on the owner and allows them to easily remove their dog from any danger in the unlikely event of an emergency.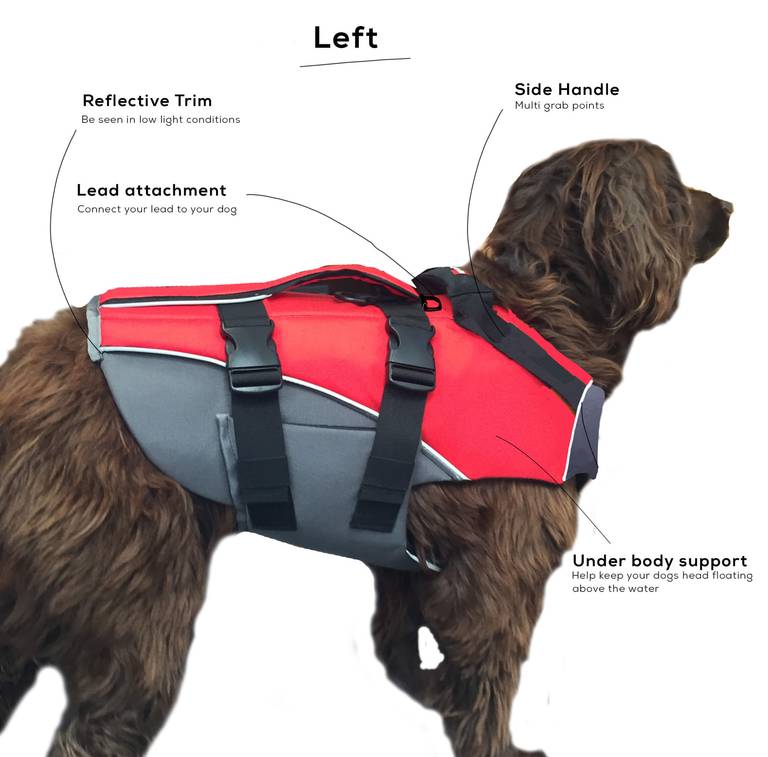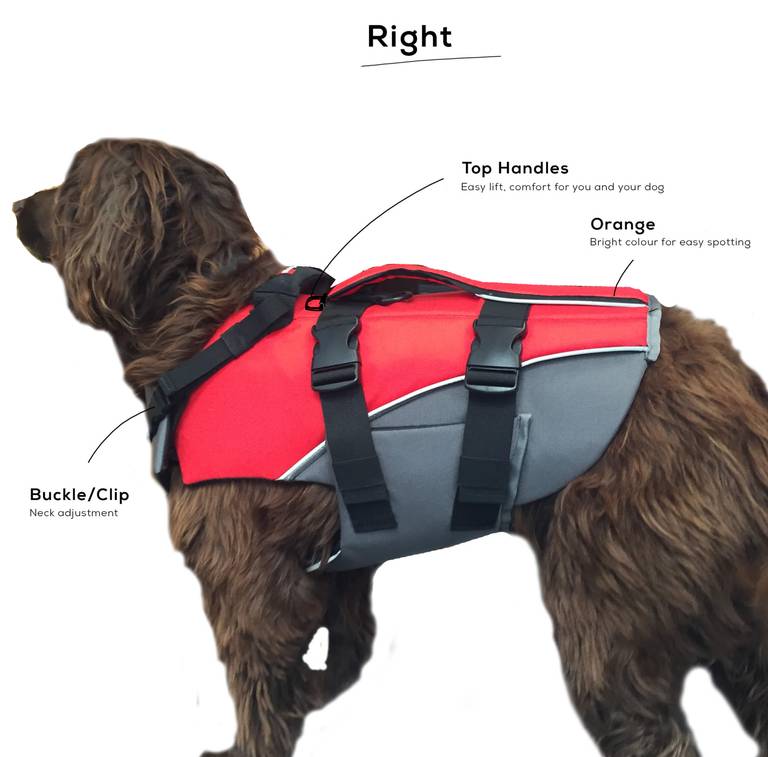 Unlike many other providers, our dog buoyancy aids are professionally designed by water sports enthusiasts who also happen to be passionate pet lovers. Made with a no-pinch clip design to ensure your pet's comfort, the Red Original dog buoyancy aid provides essential support without hindering movement or manoeuvrability. The wide front leg opening allows for free, unimpaired movement and we have used Cordura® Fabric throughout to ensure there is enough 'give'.
That said, while Cordura® Fabric is indeed flexible, we chose it as it's also hard-wearing, tear-resistant, puncture-resistant, abrasion-resistant, and - needless to say - waterproof. Rounded off with reflective trimming and an integrated lead attachment, we hope you'll agree that the Red Original dog buoyancy aid has everything needed to help keep dogs safe while they're out on the water.