Return to blog
'From Behind The Lens' with Brian Hockenstein
Community
Location: Iceland
Outdoor
Stories
Posted by Lydia Burdett
We caught up with Brian Hockenstein, an adventure filmmaker from the US who joined our ambassadors out in Iceland for an epic adventure. They followed conditions and elements around the island. From surfing the Icelandic waves, to climbing up icebergs to free diving beneath the surface of 1* water, they chased the fine line between frozen and liquid. Ambassadors Jimmy Martinello, Luca Sommaruga-Malaguti and Tim Emmett, took to Iceland with a unique means of transport connecting each activity: their Red Paddle Co boards! We took a deep dive into a filmmakers mind, shooting in one of the most idyllic places on the planet, with its beauty it also has its challenges when filming in such harsh conditions.
Video credits to Brian Hockenstein @brianhockenstein
Image credits to Jimmy Martinello jimmymartinello.com/
What drew you to document this film?
I managed to score a spot on this trip at the last minute when another filmmaker had to drop out and we really had no specific plan other than to go to Iceland with all this sporting gear, explore whatever we could find and see what would happen. The rest was up to fate and in this case things happen to line up extremely well both in terms of weather and what the crew was able to accomplish in a short amount of time. As Tim likes to say, you can drop a camera on the ground in Iceland and end up with a Nat Geo cover-worthy photo, and with the level of talent we had on the trip it really wasn't hard at all to make it come together in something that's hopefully pretty fun to watch!
Why is Iceland a filmmakers dream?
Iceland really is like no place I've ever seen. All the hyperbole you've heard about this place is true, there really is something truly spectacular everywhere you look. And in this case we had the tools to actually interact with these environments in a way that many aren't so lucky to be able to do, so it was a double win.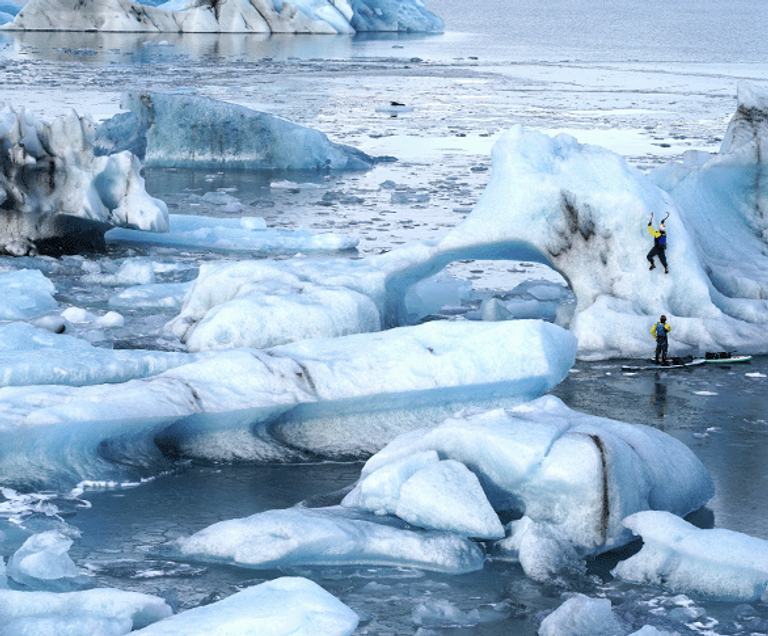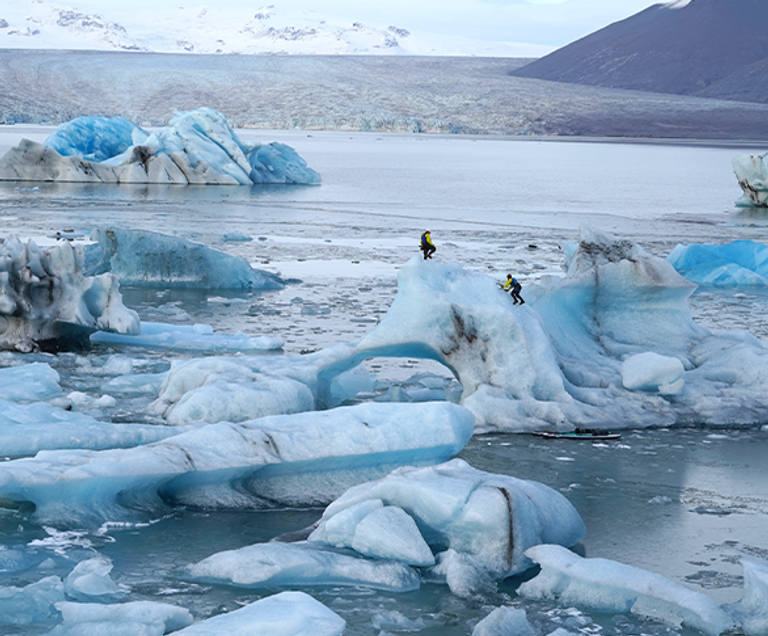 What was the main purpose when filming this trip?
Honestly, we just set out to have fun and enjoy and interact with the landscape however seemed most appropriate at the time and luckily we were able to do just that. It was a rare treat to be on a trip like this without specific goals we had to accomplish and, as is so often the case, that easing of pressure opened up a whole world of possibility.
What was the most challenging activity to capture?
I mean, I'd be hard pressed not to say freediving here! Shooting underwater in one-degree celsius water and trying to hold the camera steady while not drowning or giving into the pain of your limbs on the brink of hyperthermia is an experience that I will never forget!
What was the most idyllic shot that you took?
Every photographer has shooting the aurora in Iceland on their bucket list and that night at Hofn really put on a show. Thanks to Tim and Jimmy for always being keen to get out of bed and get out there when the opportunity presents itself!
What do you enjoy most about making adventure films/documentary?
For me, filmmaking and photography gives me a unique way to document and interpret an experience and then weave that into a story that will hopefully resonate with the viewer and make them think about something in a way that perhaps they might not have before. It's a true gift to be able to even attempt it and like I always say, if anything I create is able to reach even just one person in a profound or moving way then I'll consider that a resounding success