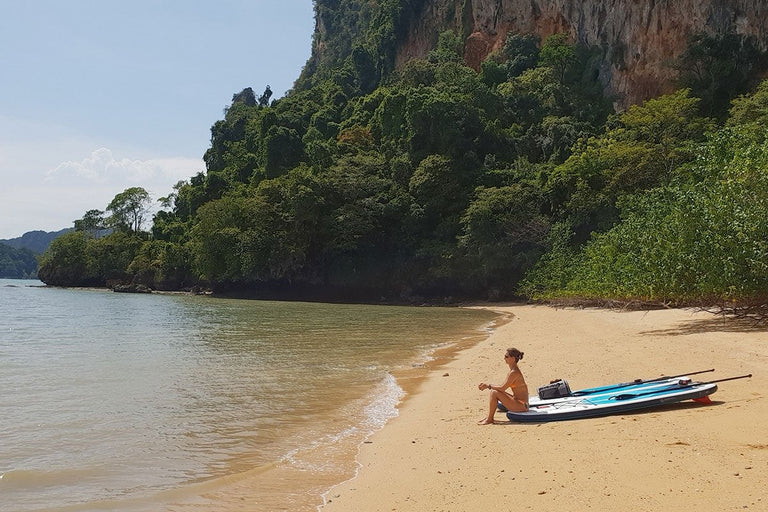 Return to blog
How To Plan A Paddle Boarding Holiday On A Budget
Paddle Boarding
Posted by Ross Montandon
Whether you're new to paddle boarding or a seasoned veteran, it won't be too long before you're whiling away an evening on Google looking at sup-friendly holiday locations. As you know, Red Paddle Co Inflatable paddle boards can go wherever you go, on a plane a road trip or a weekend camping adventure. Our boards don't only bring the best days on the water they allow you to enjoy your paddle boarding experience in more remote and adventurous locations. After all there is no greater enjoyment than taking your hobbies on holiday with you. In this article, we're going to give you some of our top tips on how to plan a paddle boarding holiday on a budget.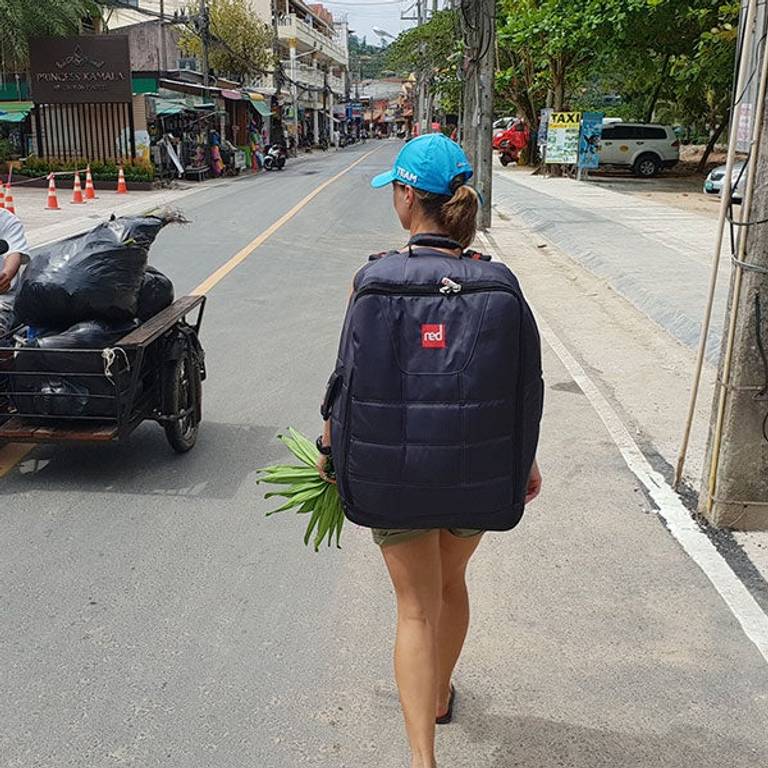 Where To Go? And When To Go?
Planning your holiday can become a little bit of a minefield especially when accommodating numerous family members and partners. The beauty is that most SUP friendly locations make for great family-friendly destinations. The best way to find something for everyone is to bring them along on the journey.
When narrowing down holiday destinations for you and your SUP the sky is the limit, from the sandy beaches of the Algarve in Portugal to the lochs of Scotland. With our access increasing across the UK for paddling. There are more places to paddle readily available to us. To get you started, check out our places to paddle.
Picking your Season
Here in the UK, whilst paddle boarding is already an annual sport if you're looking to maximise your time on the water and possibly catch some rays. Then from May through to September gives you the longer daylight hours and warmer climates. If you are childfree holidaying outside of the school holidays will provide you with quieter paddle spots, cheaper accommodation and flights. Not to mention less traffic on the roads. Holidaying out of prime season goes a long way and what may make up in lack of consistent weather adds to the solitude from the crowds.
Finding The Deals
Airlines, Car hire train tickets and accommodation are doing their very best to battle against their rivals for your custom. With copious offers, discounts and deals shopping around and playing the system to your benefit are well within the rules when it comes to travel!
Find A Direct Accommodation Contact
If you're on the hunt for accommodation especially self-catering. It's worth doing a little bit of digging to find the owners contact details or website. Most properties go through agencies which bump up the price or add on extras as "administrative fees".Our top trick is to use websites such as Air BnB to find the accommodation and the dates you would like. Then do a bit of googling to see if you can find their website. You may have to scroll back a few pages as the chance is that they are advertising on multiple websites.
It can also be worth getting their personal details after you've stayed with them in case you want to go back. Most owners would be more than happy to give you their details knowing that it doesn't have to go through an agency to make a booking.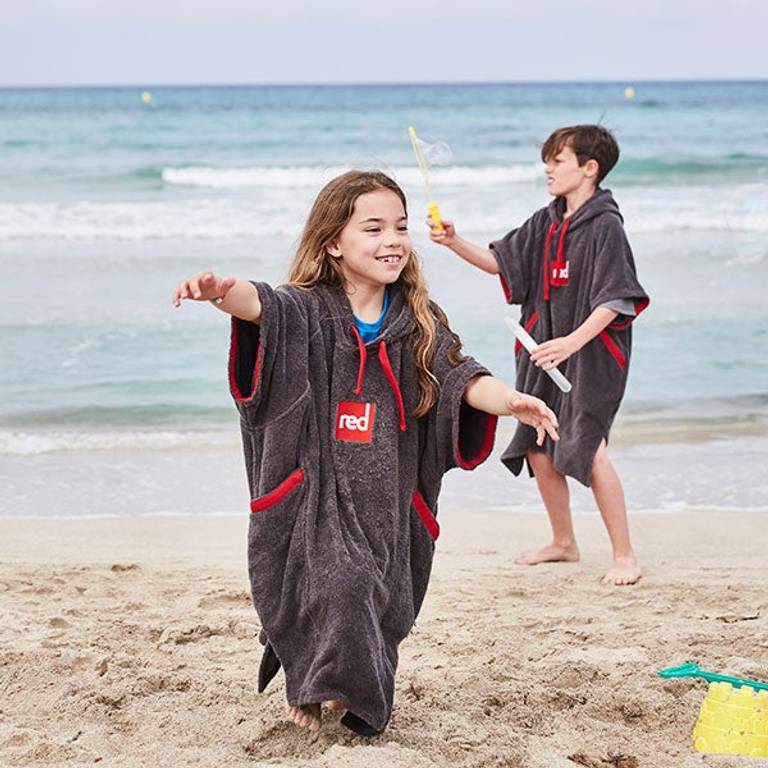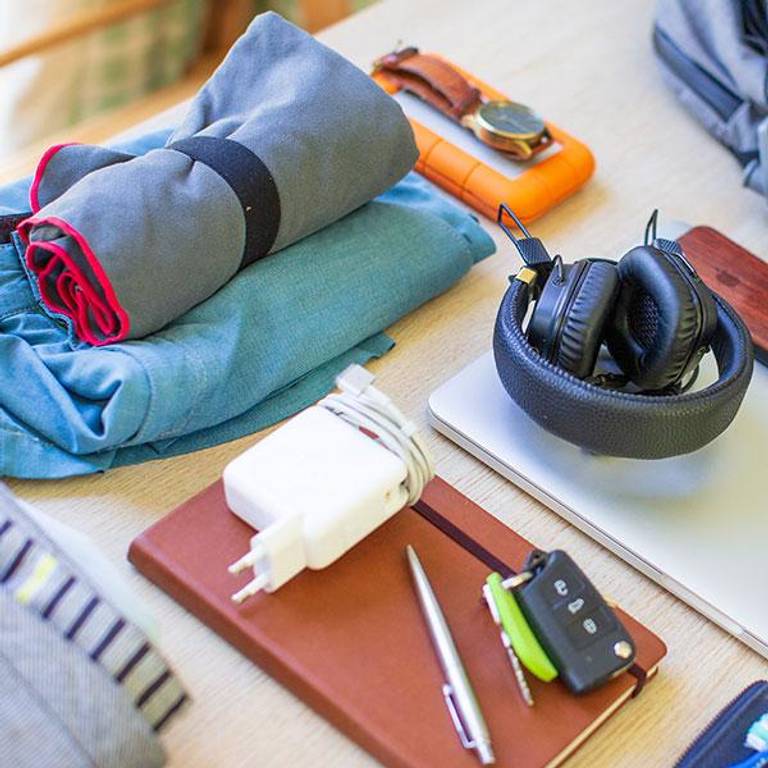 Pack Light, Pack Smart
It's easy to get a little carried away when packing whilst you don't want to forget anything. The worst-case scenario may involve a quick trip to the supermarket for that forgotten or more likely, exploded shower gel. You don't need to go to crazy and start buying new tubes of toothpaste and toiletries for a week away. Nor do you need to go nuts and by everything you already have in miniature. Miniature face cream, sun cream bottles, even deodorant. Unless of course, your holiday involves some kind of model village.
To keep the load light team up on items if you have a friend who is also bringing a paddle board maybe only take one pump. Which opens up lots of room inside your paddle bag. Take the insert out of your Deck Bag so it packs flat in the bottom of your bag or take carry it as hand luggage. Use space in your paddle boarding bag for small items, your paddle board bag can weigh anything from 15kg -20kg so you don't want too much however the terrain bag has plenty of room for stuffing small items without adding too much weight.
Weighing Luggage At The Airport
If you're travelling with another paddle boarder and you know you may be a little close to the limit. It's always worth having one of the paddle board bags weighing as little as possible. When you roll up at the check-in and they ask to weigh your items, they will usually only weigh one to save time lugging items on and off the scales. Insist they weigh the same and pop the lighter of the two on the scales.
Compare Prices & Options
There are some amazing deals and offers it's worth taking the time to shop around and price match. Price up options of booking your holiday separately to booking a flight, transfer and accommodation. If you do book separately ensure you have travel insurance and pay on a credit card which offers some protection. If selecting a package they should be ABTA or ATOL protected. Whatever option you take make the planning process part of the fun! Oh and make sure you tag us in all your holiday snaps!