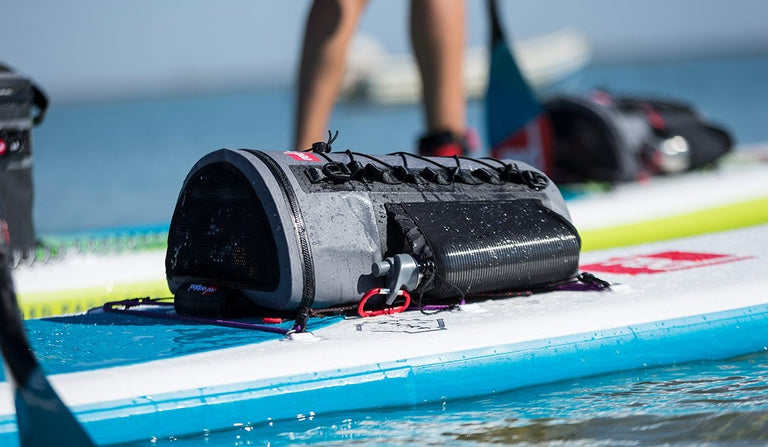 Return to blog
How To Use The LTS Clips On Your Red Original Deck Bag
Products
Red Original
Posted by Luke Green
The clips on some Deck Bags can be a little firm if used in the traditional way. A small adjustment in technique makes them very useable, especially when your hands are cold. If you have a 2021 Red Paddle Co Paddle Board, the flat bungee straps are designed to hold the deck bag on the board as well so you don't need to use the LTS clips if you don't want to.
The LTS clips are however still easy to use with a slightly different technique, just follow the below simple steps.
To Attach
Step 1: Push the clip on as usual.
Step 2: Tighten the side straps to secure the bag & away you go.
To remove:
Step 3: Release tension on side straps
Step 4: Push the gate of the clip out to the side so it springs up and on to the top of the clip. Push gate to the side of the clip hook and upwards so the gate sits on the top of the clip hook. The gate is now outside or on top of the clip hook, not underneath or inside it.

Step 5: With no gate blocking the way, you can simply pull the clip off D-Ring
Check out the video below if the above images are unclear.
If you have a Deck Bag which you think might be affected & you haven't heard from us, please contact our customer services team on team@red-original.com and we will be happy to help.