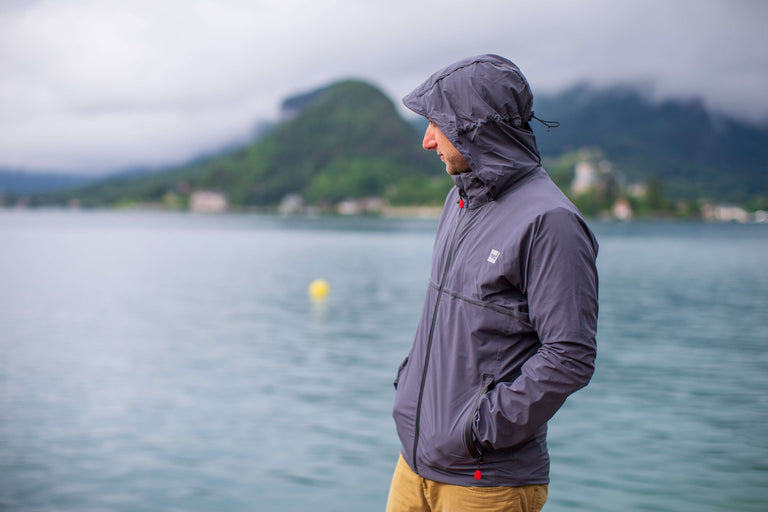 Return to blog
Introducing 3 New Red Original Products For Q4 2019
Products
Red Original
Posted by Luke Green
Our team is made up of outdoor adventurers and watersport lovers, which is why we're always trying to think of new products that will make our lives and the lives of our customers easier and more enjoyable. We released our Pro Change Robe and performance top layers toward the tail-end of 2018 and so far in 2019, we've released the Silent Air Remover, which allows inflatable SUP owners to deflate their paddle boards without startling everybody in a mile radius, and a range of roll-top dry bags. We've also added 2 new t-shirts to our clothing range, the men's Red Original Active T-shirt in red wine, and the women's Red Original Active T-shirt in mustard yellow.
As you can see, we've been working hard these past 12 months and we're not about to stop now!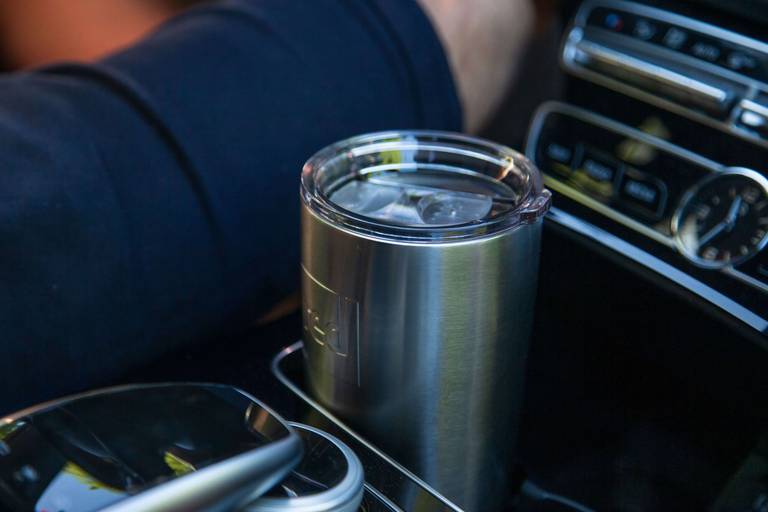 Now that we've built up the suspense, it's time for the payoff. Without any further ado, allow us to introduce the latest additions to the Red Original product range.
The Red Original Anti-Spill Travel Cup
The first of three new products we're proud to announce, the Red Original anti-spill travel cup is made from marine grade stainless steel, just like our insulated steel water bottle. In fact, that's not the only similarity that our travel cup shares with the Red Original water bottle, as it also makes use of the same double-wall insulation. This effectively creates a vacuum between the inner and outer wall, which helps to prevent outside temperatures from affecting whatever liquid is in the cup.
Thanks to its double-wall insulation, our anti-spill travel cup is able to keep cold drinks cool for up to 12 hours and warm drinks hot for up to 4. Each cup also comes with a removable anti-spill lid, which makes use of a silicone seal to help hold the lid firmly in place and slow the transfer of heat. The lid has been made with a mouthpiece and straw hole so that users can drink their drinks however they like.
Dishwasher-safe and delivered in recycled cardboard packaging, the Red Original anti-spill travel cup has a capacity of 570ml, which is one pint. Needless to say, this is not a coincidence.
The Red Original Waterproof Active Jacket
A lightweight 4-way stretch jacket that protects its wearers from wind and rain, the Red Original waterproof active jacket has been designed for year-round use. Whether you're sailing on a lake, going camping in the woods, or just quickly popping to the shops, our active jacket will ensure its wearers remain dry, warm, and comfortable. The 4-way stretch technology ensures movement remains unrestricted no matter what your activity and vented underarm panelling helps to improve breathability.
One of our favourite features of the Red Original Waterproof Active Jacket is that when not in use, it can be packed down into its own side pocket. This makes it easy to store the jacket and keep it out of the way when it's not needed, yet it can still be kept close to hand should the weather take a turn for the worst.
Other thoughtful design features include an elastic loop in the left pocket to attach keys and other easily lost items to, YKK water-resistant zippers, and reflective trimming to help wearers be seen more easily when it's dark.
To ensure the comfort of its wearers and guarantee they are kept warm and dry, the Red Original waterproof active jacket has hook-and-loop cuffs that can be tightened at the wrist and a long cut at the back to prevent it from riding up. It also comes with taped seams, a stiffened hood visor, and an adjustable elasticated hem to help prevent water from getting in.
The Red Original Active Jacket for men is available in small, medium, large, and extra-large, and the women's Active Jacket is available in extra-small, small, medium, large, and extra-large.
The Red Original Dog Buoyancy Aid
We have quite a few animal lovers in our office so we know that for dog owners, the only thing better than being on or in the water is being on or in the water with their pet. We wouldn't go out on the water without clipping our Airbelt PFDs around our waist first, which is why we decided to come up with a similar product that would allow dogs to enjoy a paddle while also staying safe.
Ergonomically designed to be both comfortable and supportive, the Red Original dog buoyancy aid allows dogs to move about in the water unrestricted so that he or she may enjoy themselves to the fullest. We have designed our dog buoyancy aid to have foam of varying thicknesses distributed throughout, in order to create the best possible floating position for dogs of all breeds.
Available in 5 sizes, the Red Original dog buoyancy aid comes with conveniently placed handles so that pet owners may comfortably lift their dog out of the water without straining their back. Each dog buoyancy aid also comes with reflective trimming, a metal lead attachment, and an adjustable neck strap.