Return to blog
An Interview With Adventurer Norm Hann On 'The Paddleboarders', A Film By My Sea To Sky
Brand
Location: Canada
Nature
Outdoors
Posted by Lydia Burdett
My Sea to Sky is a collective working to defend and protect Átl'ḵa7tsem­­ / Howe Sound in British Columbia, Canada. My Sea to Sky brings you "The Paddleboarders" as part of the Heart of Howe Sound series — a celebration of place and shared connection to the lands, the waters, and the wildlife of Átl'ḵa7tsem / Howe Sound. Norm Hann and Tina Currie share their connection to Átl'ḵa7tsem­­ / Howe Sound through paddle boarding. #ProtectHoweSound
Átl'ḵa7tsem / Howe Sound's delicate ecosystems and wildlife are currently threatened by imminent construction of an LNG Terminal in the area.
We caught up with Norm Hann, who features in the video, on what makes paddleboarding in the Howe Sound so special.
What is so special about paddle boarding the Howe Sound?
There are few places on the BC Coastline and within Canada that are as dramatic, rugged and spectacular as Átl'ḵa7tsem. Standing on a paddleboard and looking up at the steep sided granite walls of the Chief, below the outpouring of Shannan Falls and up the valley to Nch'kay leaves you feeling humbled and in a constant state of awe and wonder. I feel the paddleboard is an incredible way to connect to the waters and traditional lands of the Squamish people.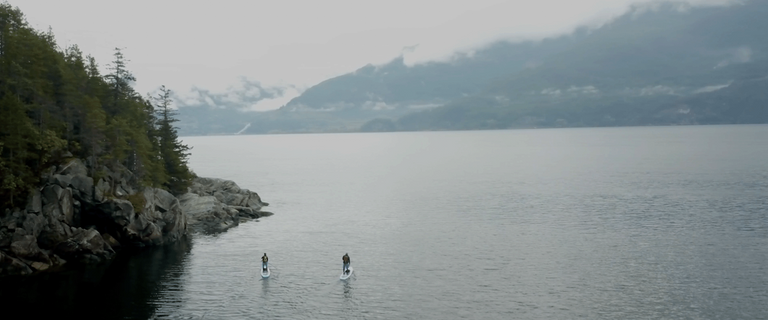 Why is a paddleboard the perfect tool to connect to nature?
I love the paddleboard as it provides an ideal standing perspective that allows you to see much more of the natural environment. The paddleboard is quiet with very little impact allowing you a more intimate connection with the wildlife and marine ecosystem. With a paddleboard you can explore areas of Howe Sound that might be inaccessible with other marine craft. You can use the board standing, sitting or kneeling and are a great platform for respectfully viewing wildlife.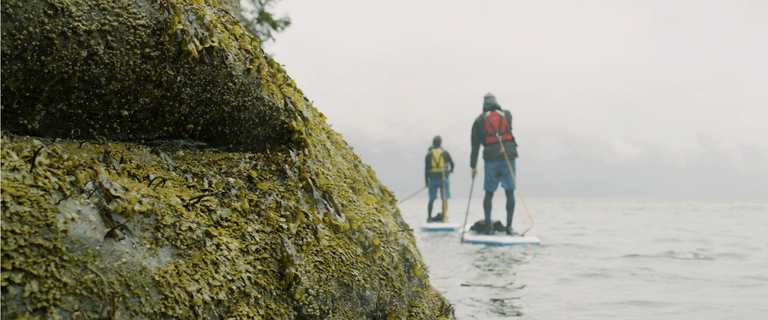 What wildlife do you see at the Howe Sound?
The amount of wildlife that has returned to Howe Sound in the last couple of years has been inspiring and we are seeing a return to a more balanced and intact ecosystem after years of environmental degradation. On my paddleboard, I have been fortunate to share the waters with Harbour Seals, Stellar and California Sea Lions, River Otters, Harbour Porpoises, White Side Dolphins and Killer Whales. We have seen Black Bear, Mink and Sitka Deer all feeding in the intertidal zone as Bald Eagles, Canada Geese, and Osprey fly overhead. During the month of March, Pacific Herring return in larger and larger numbers as they find shorelines to spawn on. Seeing all of these creatures fills me with hope that we can continue to protect this special area for generations to come.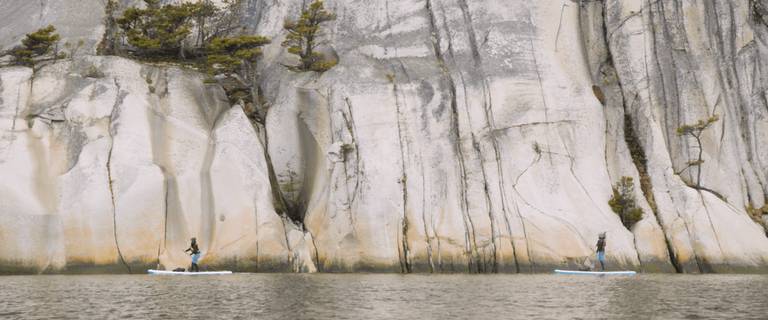 Is the Howe Sound protected?
Howe Sound has recently been recognised and declared a UNESCO Biosphere Region which is an area of global ecological significance. Unfortunately these regions are not parks and have no legal authority but they are places where people are inspired to find ways to live and work in harmony with nature. One drive up the Sea to Sky Highway or a calm morning paddling out of Squamish will inspire anyone for the protection of this special land.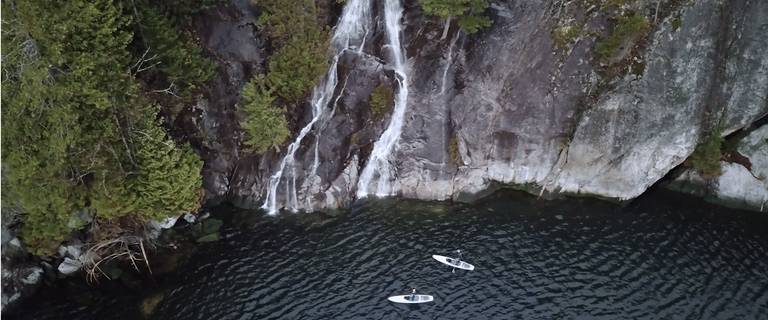 How do you feel paddleboarding out in nature?
Anytime I go paddling on the ocean I feel better physically, mentally, emotionally and spiritually. Paddleboarding allows me to connect to the lands and waters in ways that I cannot otherwise and lets me know my humble place in the ecosystem. Paddling a wild coastline provides a unique perspective and connection to the traditional cultures that have been using the land and waterways for thousands of years. Each year I plan a long and challenging paddle somewhere on our outer BC Coastline. I love the energy and simplicity of life on these trips and I always come away learning something about myself and about the waters I paddle. I love it.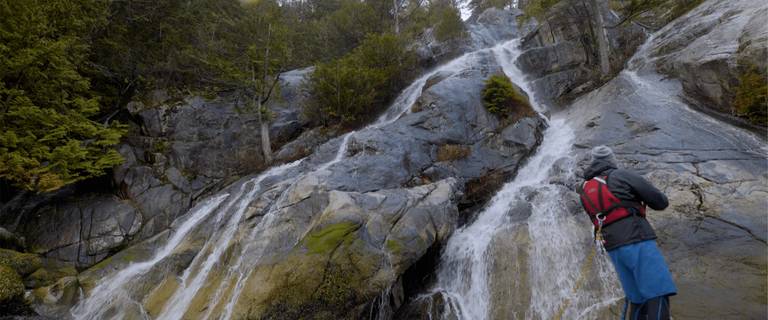 Join My Sea to Sky as we continue our critical campaigns to defend, protect, and restore Átl'ḵa7tsem / Howe Sound. Please consider becoming a supporter and double your impact. Every donation will be matched by a wonderful local family for an entire year.
VIDEO FEATURING:
CREDITS:
Directed by: Tracey Saxby
Director of Photography: Paul Watt, Whistler Creek Productions
Camera Operator: Anthony Vitale
Film & Audio Editor: Paul Watt, Whistler Creek Productions
Set Photographer: Rich Duncan
Photography Boat Pilot: Rich Duncan
Produced by: My Sea to Sky with support from Patagonia and LUSH
Want to donate? Donate here https://myseatosky.org/donate/