Return to blog
5 Ways To Make 2022 Your SUP Year
Stories
Posted by Jess Davies
by Diana Lee @only1phoenixx
Whether you're still out on the water or you're waiting for temperatures to be in the double-digits, February is a great time to set some SUP goals! Setting SUP-related goals can help you expand your paddleboarding skills and experiences, allowing you to get more out of your favourite sport!
Here are five ideas to make 2022 your SUP year:
1.SUP Travel Adventures
While the COVID-19 pandemic continues to affect the world with travel restrictions, you can still get your travel fix by doing travel research. Look up locations, outfitters, accommodations so you'll be ready when it's time to take your board abroad!
Keep in mind that travel and adventure does not require getting on a plane or leaving the country. Explore places close to home that you have not visited before! In my home province of Ontario, Canada, there are more than 250,000 lakes, 100,000 km of rivers and countless access points to the Great Lakes. It will take a lifetime to explore all the waterways!
TIP – Search your local tourism website to find local recommended SUP spots.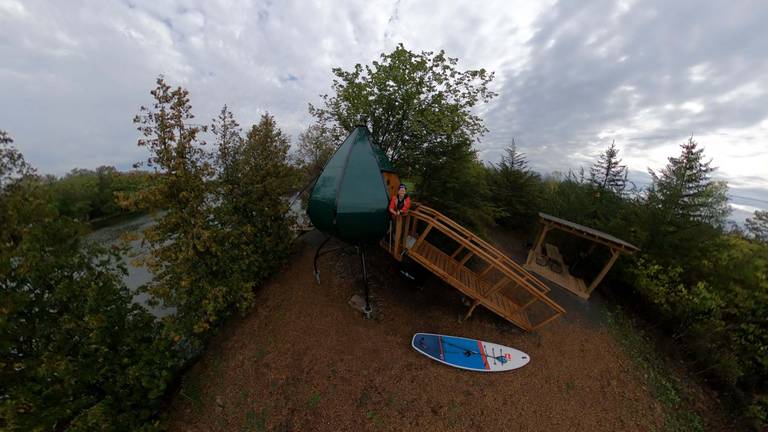 2.SUP Camping
Combine your love of the water by spending a night out in nature (if you're not already obsessed with the great outdoors like I am!)
Camp the traditional way of packing a tent on your SUP and heading into the backcountry or car camping somewhere with water access.
Camping doesn't have to mean roughing it! You can upgrade the outdoor overnight experience to something a little more glam with glamping options like this:
TIP – Look for national or provincial parks, unique AirBnB options, cottages or cabins located on local bodies of water.
3.Upgrade Your SUP Set-up
While I'm not much of a homebody, I try to make the most of my time indoors when I am at home by maintaining and prepping my gear. You can do some (more) research on new SUP innovation coming out or assess the equipment you've got and what you could use that would upgrade your SUP experience.
Here are two of my recommendations for SUP accessories:
• The 22L Red Original Waterproof SUP Deck Bag – Designed to sit perfectly on your board, the items I carry in this bag helps to extend my paddle sessions (e.g. snacks, warm layers, I sometimes even bring my camping stove for hot meals when I paddle in the winter).
• A change robe like the Red Original Pro Change Robe EVO – If you paddle (and surf) all year and in cold weather like I do, then a change robe is a game changer! It'll warmly welcome you back onshore after a long paddle, especially when it's time to change out of your paddling clothes or when you're changing into your paddling clothes to get out there!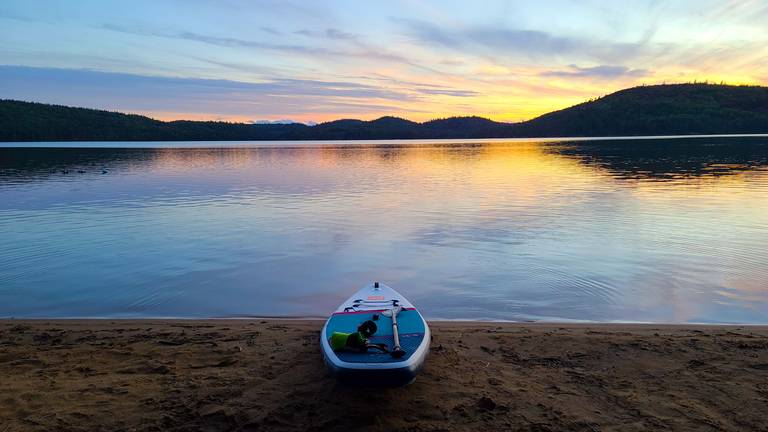 4. SUP Race & Training
Whether you're a competitive paddler or you've never raced before, a paddleboarding race is something to try at least once. Depending on where you're located, there are weekly night races like the Ontario SUP Series or incredible international races like The GlaGla Race.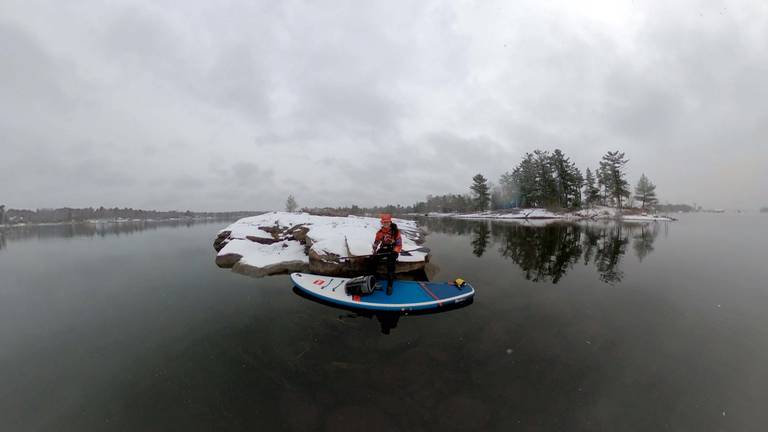 5.SUP Journaling
As paddleboarders, we're all pretty familiar with the positive effects of SUP. Combining our love and health benefits of this sport with the act of reflecting through journaling can help with tracking progress, thoughts and moods that come up while we paddle, and of course, our goals!
Looking for some inspiration? Pick up the book from your local bookstore or library, Blue Mind: The Surprising Science That Shows How Being Near, In, On, or Under Water Can Make You Happier, Healthier, More Connected, and Better at What You Do by Wallace J. Nichols. You can also read about the Red Meets Blue Research Project, led by Blue Health Coaching expert, Lizzi Larbalestier of Going Coastal Blue.
TIP – This SUP journal could also be a log of all your adventures and where you hope to take your board.
What are your SUP goals this year? Share in the comments below.