Return to blog
A 2021 Guide To Red Original Outdoor Waterproof Bags
Products
Red Original
Posted by Ross Montandon
For those of us who are on the go or like to organise our lives so we can spend more time doing our hobbies and less time hunting for misplaced items, having the right waterproof bag to handle your adventures is essential!
At Red Original, we've got a pretty hefty bag line up, all with some pretty awesome features to help you keep your kit dry and safe. In this article, we're going to take you through the line up and help you find the right bag for your adventure and day-to-day needs.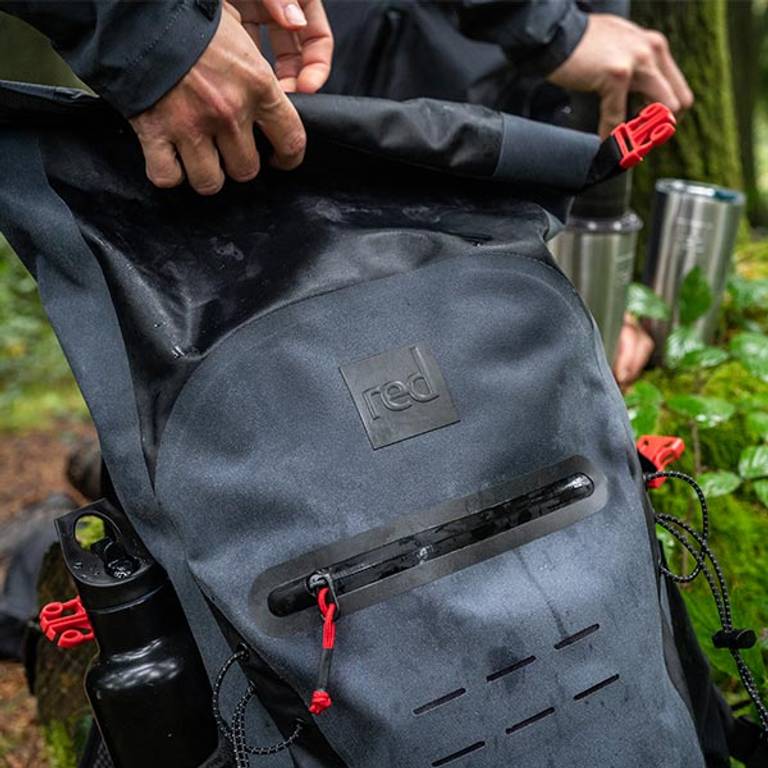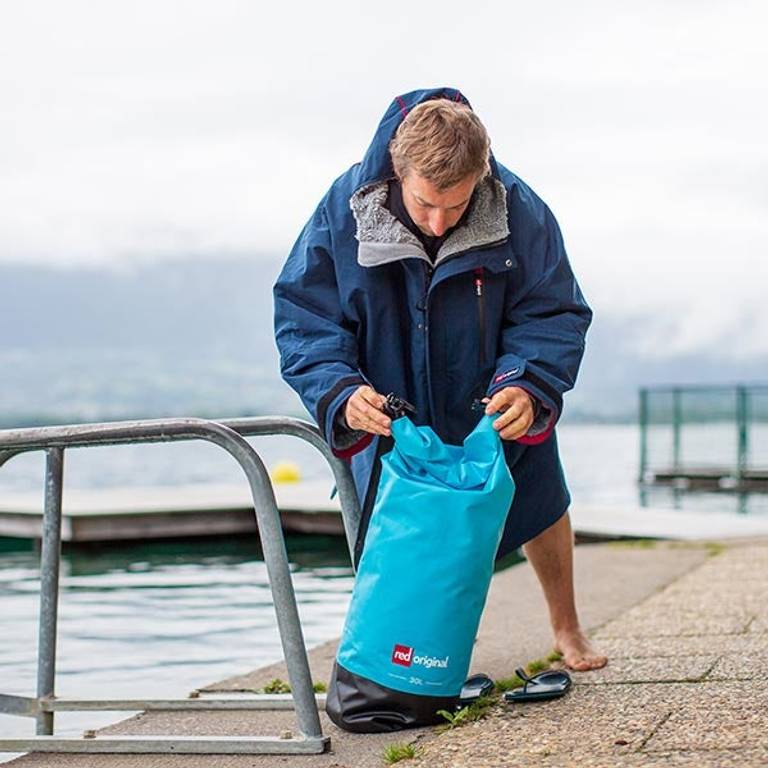 Selecting Your Waterproof bag
Whether you're a keen paddle boarder or general outdoors goer, having a waterproof bag is a bit of a no brainer; especially when exploring in a mixture of weathers. There is never a situation when transporting your items where you think ' Hey I really wish my backpack wasn't waterproof.' Whether you're hiking in the rain, commuting to work or paddling after work; perhaps a mixture of all 3. Having a bag that can handle all the elements can not only help keep your items dry but gives you peace of mind when out and about.
"But all of your bags are waterproof?" I hear you cry! How do we go about breaking down what's best for the job and our lifestyle? Luckily, we have a range of bags for all budgets and backgrounds so let's get to it!
Roll Top Dry Bag
Our Roll Top Dry Bag is what you may consider the entry-level dry bag. With three sizes available 10ltre, 30ltre and the mother 60ltre. There are plenty of options to choose from. The Roll Top Dry Bag is a traditional shape it's ideal if you're starting out at in watersports and you're looking for something simple and easy to use.
The waterproof element comes from trapping the air inside the bag and clipping at the top. Its flexible function is the perfect accompaniment when going on a trip as when empty it can be stored pretty small. The Roll Top will never go out of style most outdoor watersports enthusiasts have a garage full of roll-top dry bags. Their practicality and function are timelessly added to the tough outer fabric means you can clip it to your boat, paddleboard or canoe. Or simply use it to store wet kit after a day at the beach.
Deck bag
Moving up the ladder we have the deck bag, interestingly this bag can do all the things a roll-top bag can. However, it's design and thoughtfulness to the user, is where the Deck bag really excels. The Deck Bag has been designed to make access into the bag as easy and as 'wobble free' as possible. With a half-moon YKK Aquaseal zip guarding your items, you can feel confident accessing whatever you need from inside the 22-litre bag whilst on your paddle board or in a kayak.
The Deck bag is designed for the keen paddleboarder or sea kayaker who is looking for a bag that is specific to their needs. If you're looking for a bag to keep your gear dry whilst having easy access whilst on the board. The Deck Bag is the bag of choice for all paddleboarders.
Waterproof BackPack
New to the family and just moved into the Red Original household, the Water Proof Backpack blurs the lines for the one bag fan! From the office to the gym to the beach and on the dog walk. The backpack just like it's siblings is of course fully waterproof, it hosts 30 litres of storage space inside the bag and includes outer bottle holders and a waterproof zipped pocket on the outer.
The simplicity in design has evolved from the grassroots of the roll-top bag, yet still keeps your valuables dry using that familiar roll and clip system. The removable laptop padded insert can be added or taken away depending on if it's a Monday morning walk to work or a run to the beach on a Friday afternoon. The backpack is fully waterproof so just like the rest of us we thrive outdoors so adding it to your boat or paddleboard isn't a problem. Overall, 30 litres of slick simple design will go a long way. If you're looking for one bag for all the adventures the Waterproof Backpack will help you get there.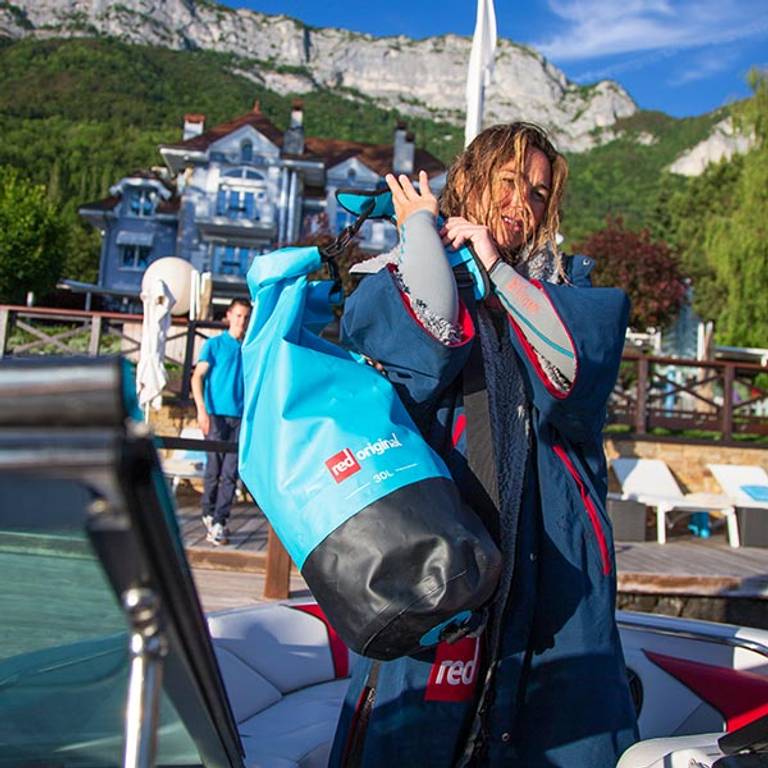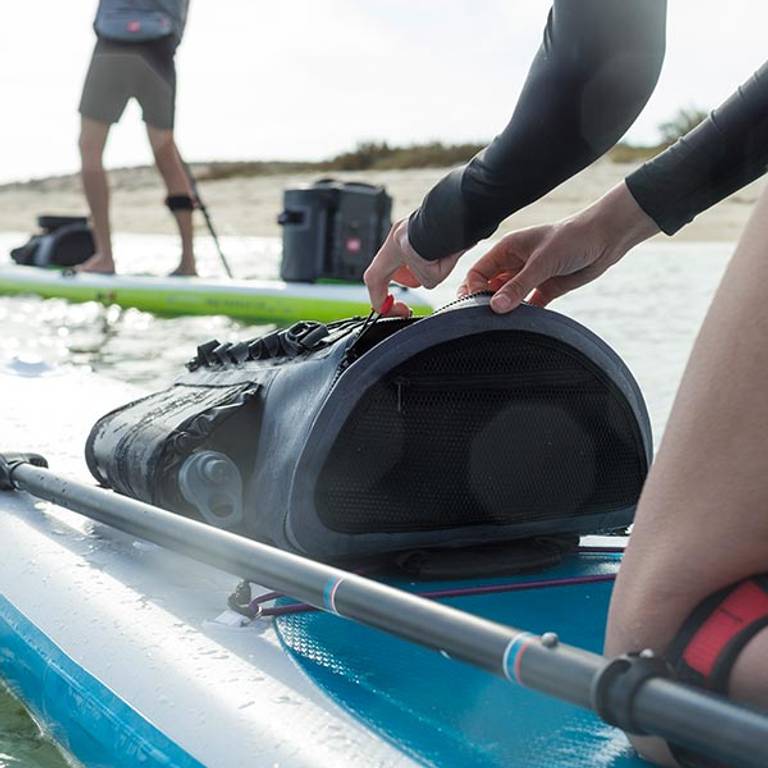 Which Bag is for you?
As with all outdoor activities we only have room for so much. A one-size-fits-all bag isn't really viable if multiple sports or activities are your thing. If you want something fast, light, and durable that you can chuck in the back of your car, the Roll Top Dry Bag will fit your needs perfectly. If perhaps paddle boarding is occupying a lot of your free time, then the Red Original Deck Bag will take care of all of your essentials. While with the Waterproof Backpack, you can enjoy an effortless transition from business to adventure and all the bits in between!