Return to blog
Paddle Boarding Adventures: A SUP Road trip of a lifetime
Responsibility
Posted by Jess Davies
Ever fancied packing up your paddle board and heading off on a road trip of a lifetime with two of your best mates? Well, that is exactly what Australian paddle boarders Jake, Aiden and Jonathan are doing this summer - and their vehicle of choice, a converted school bus.
A year in the making, the boys gave up their luxuries and worked towards their dream of heading off on an epic paddle boarding adventure that will see them explore the west coast of America in their self-sufficient home on wheels.
Currently in Oregon, they will be making their way down to San Francisco in the coming weeks before heading east and they already have some breath-taking pictures to show us. They are also extending an open invitation to anyone who would like to join them along the way – you can easily get in touch via their Instagram @Wherewe_roam
We caught up with the guys to find out all about their trip, where they are headed with their Ride paddle boards and how you too can jump on the bus and join their journey!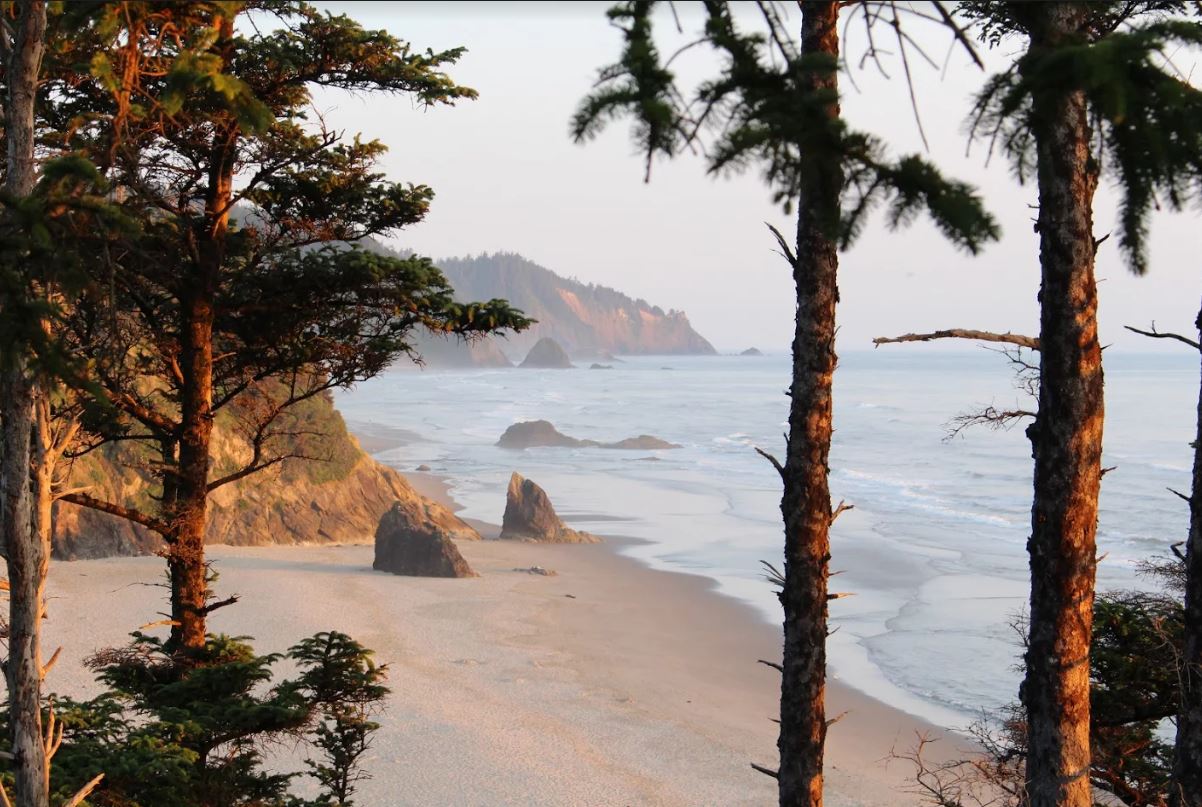 Where are you headed and what's the plan?
We are three young Australians embarking on a summer road trip, exploring as much of the west of the United States as possible. We've embarked on an exploration style adventure beginning in British Columbia, down through the arid landscape of Utah and up the famed west coast. We've converted a retired school bus into a self-sufficient home on wheels, this will be our home until the end of November. It's a road trip of lifetime!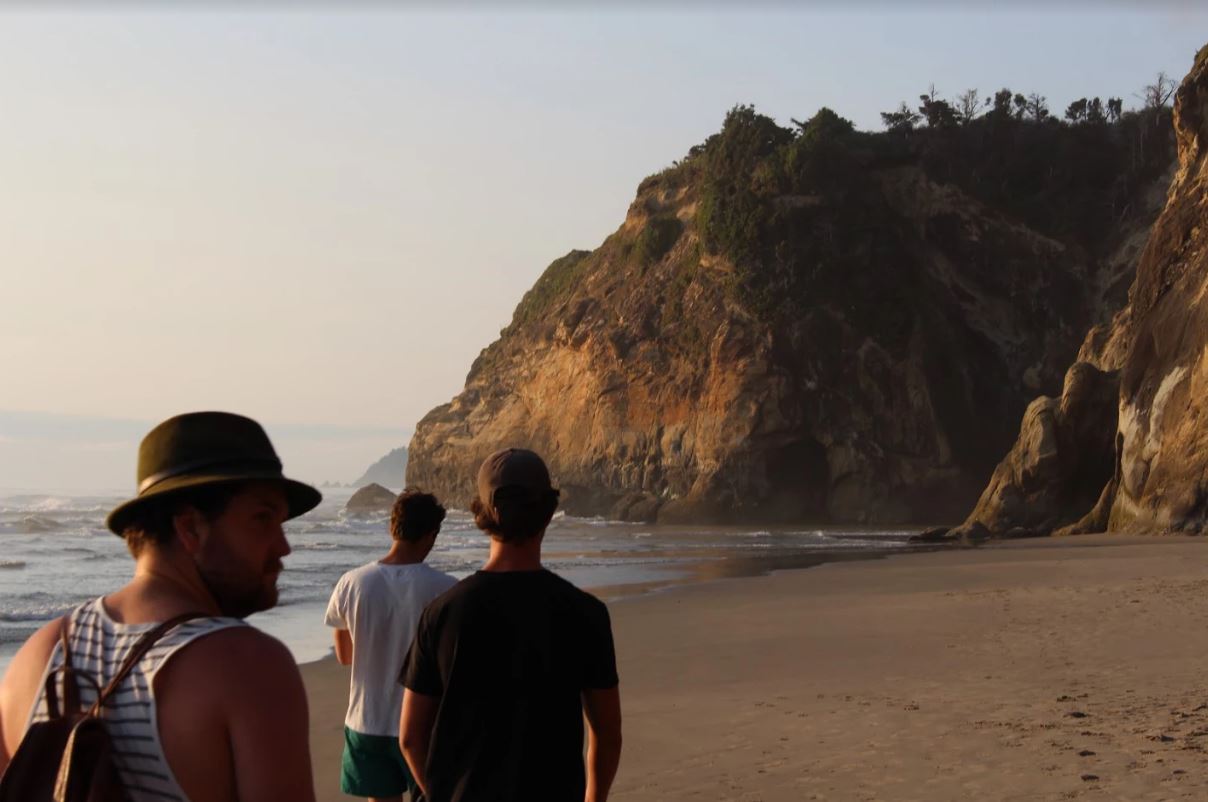 Who's on the bus?
Jake:
I studied but quickly realized it wasn't for me, I was unsure of what I wanted to do so decided to travel and see if that would offer any clarity. Being a salesman back home means I am very sociable and always wanting to have a laugh with friends. I'm extremely laid back and happy to go with the flow, I love my sports and enjoy going out and having a beer.
Aidan:
I left Australia in 2015 and have been traveling since. Again, studying wasn't for me so I decided to see the world to learn more about myself. I enjoy the outdoors, spending time with friends and love meeting new faces.
Johnathan:
Anything to do with the outdoors is where you will find me! Climbing, skiing, paragliding and hiking just to name a few. Ultimately this is what drove me to pack up my life and explore the world and all the beautiful people in it.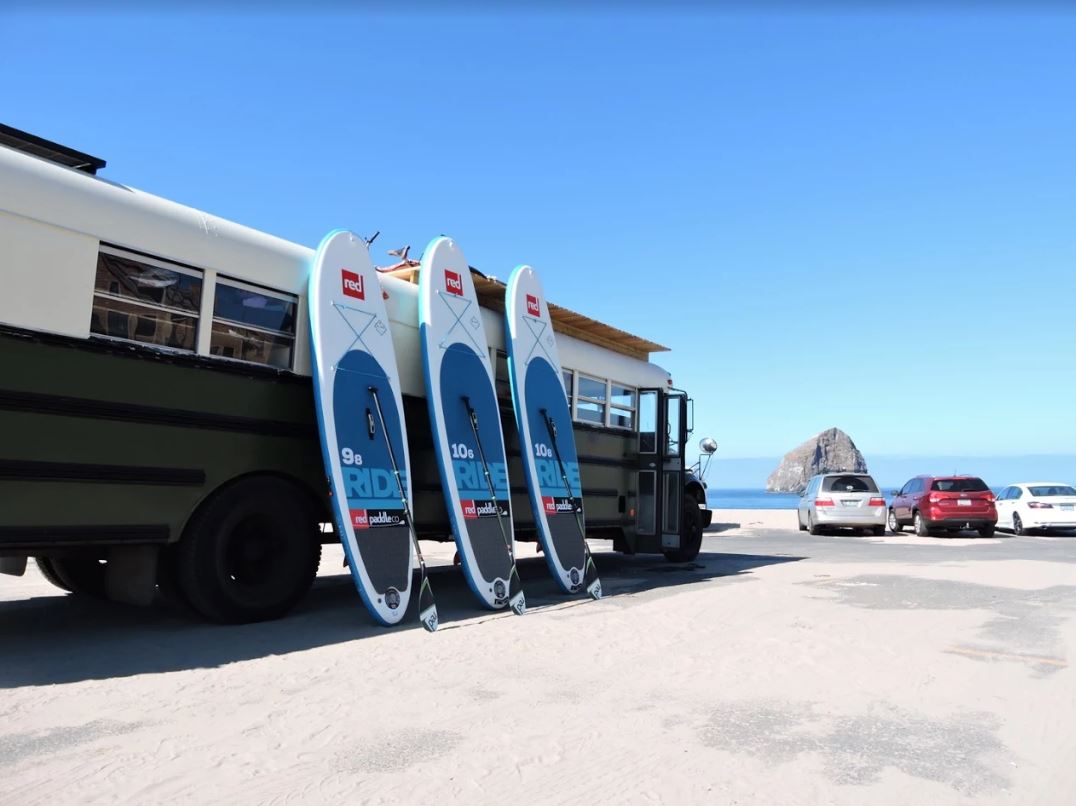 How are you getting to each location?
Being able to move at our own pace, is a luxury that isn't often afforded whilst traveling. Instead of solely city hopping, we have created our mobile home so that we get to see everywhere in between.
Having our paddle boards with us allows us to truly explore those hidden coastlines and get out on the water too. The bus is our home and home is where we park it. We quite literally get to roam where ever we please!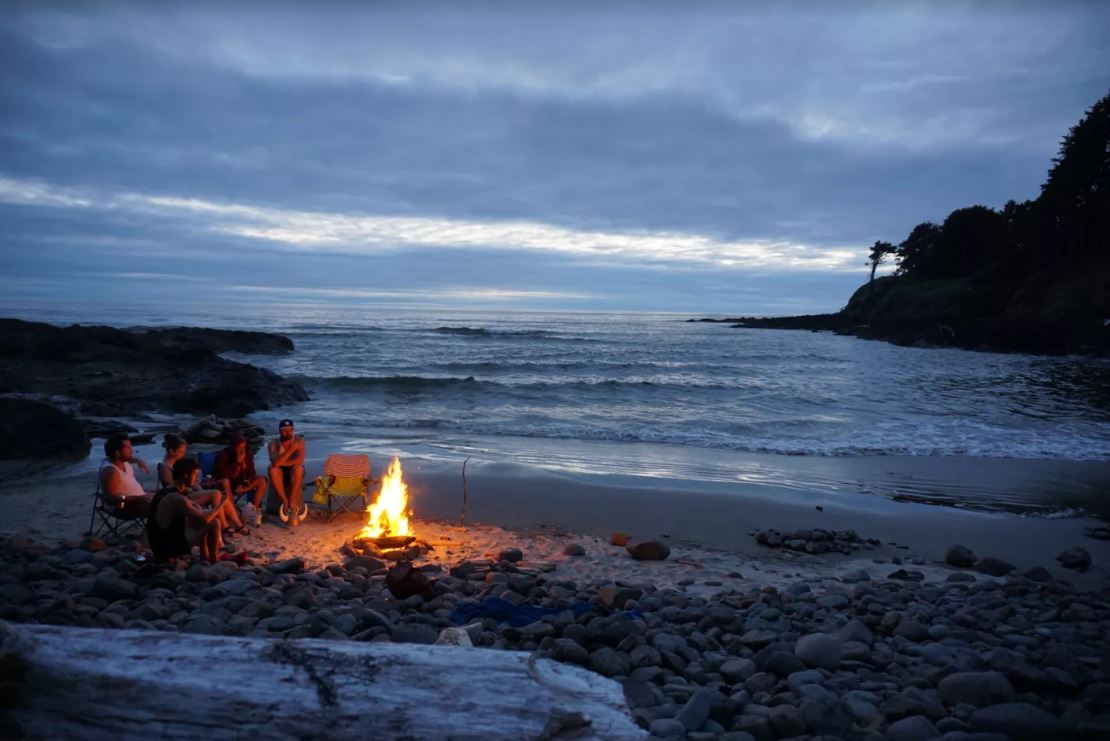 Why did you decide to do the trip?
he three of us previously travelled Europe together back in 2015.We decided it was time go another round, this time in the USA. Whist on the road in Europe we met so many amazing people who would have joined our journey if the opportunity had been there. With this, the idea of the bus was born, building a 40ft home on wheels so whoever wanted to join, could!
How are you funding the trip?
We are funding the trip through our own means. This trip has been a year in the making. From the moment the seed was planted, we worked to save and build to get on the road.
Giving up the luxuries we once afforded ourselves, we all had set goals on what we wanted to achieve. We've found that adopting the van life whilst traveling allows us to save money on costs occurred by traditional travel. By inviting others on to enjoy the bus, helps us to split costs and push our adventures even further.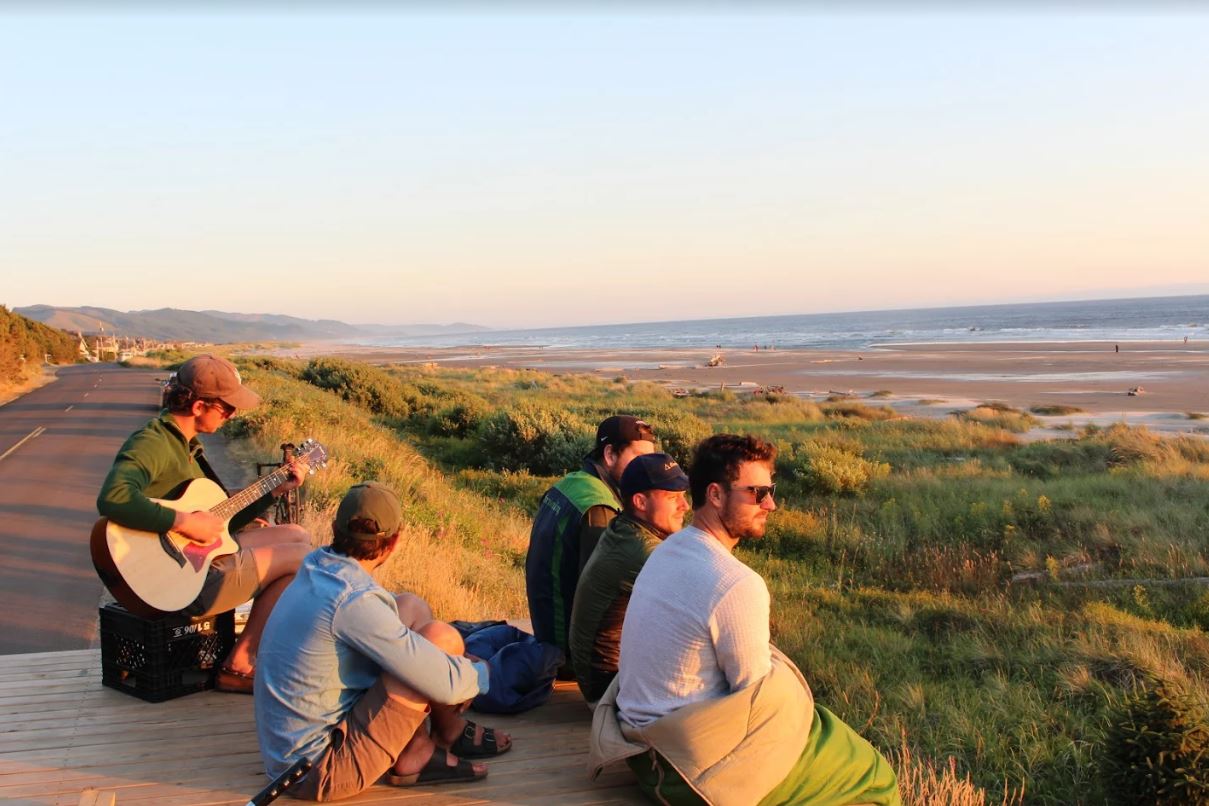 How can we join you?
We're extending an open invitation to anyone who wants to jump on the bus for any amount of time. Feel free to email us at w.we.roam@gmail.com or reach out to us on Instagram at @Wherewe_roam. Tell us a bit about yourself, we'd love to meet you, talk about your passions and most of all share our travel experience with you.
We can't wait to hear more about the trip in the coming months and see some of the amazing paddling locations the guys find along the way…watch this space!