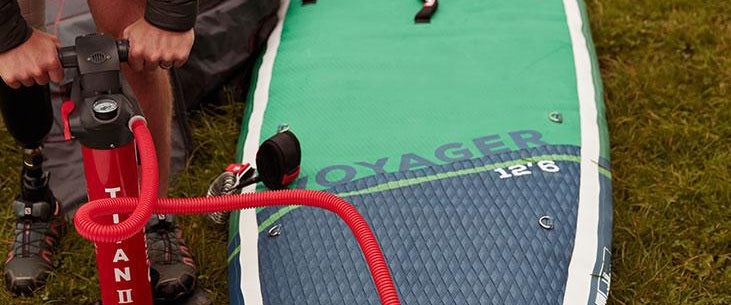 Return to blog
Progress Your Paddle Boarding
Brand
Posted by Jess Davies
PADDLE FURTHER WITH A TOURING INFLATABLE SUP
Here at Red Paddle Co we often get asked 'What next?' by paddlers who, after several sessions have grown in confidence, experience and ability and are looking to take on some bigger adventures. Whilst our award-winning, all-round Ride range can take on wide and varied conditions, if you're looking to explore new waters, then you'll need a board that will take you there and beyond.

Stepping up from an all-round board, to a sleeker, faster inflatable touring board such as our Sport and Voyager boards can open the door to completely new experiences and opportunities you may not have previously considered.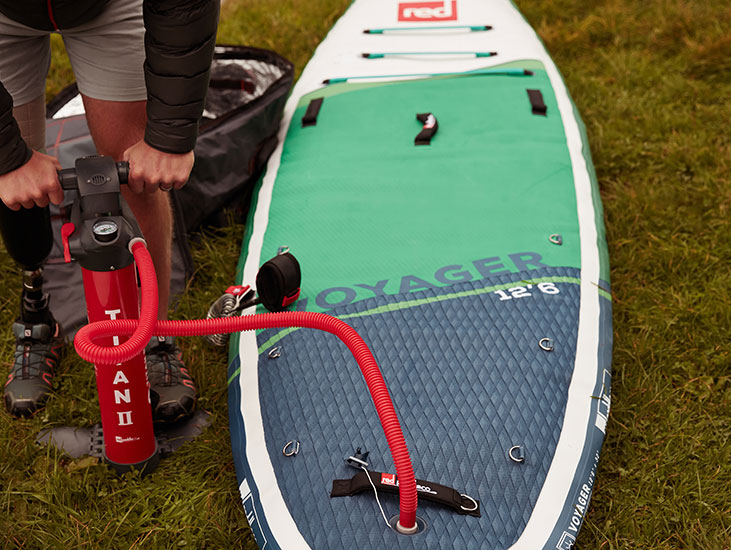 5 REASONS TO UPGRADE YOUR INFLATABLE SUP:
Offering improved glide whilst remaining stable and versatile our purpose-built touring boards offer new levels of performance and adventures on the water…

1. PADDLE FASTER
The sleek outline shape of the touring range reduces nose volume to cut through the chop and deliver increased glide through the upper third of the board. The drawn-out shape at the back of the board improves water release and provides more stability and width throughout the rear two-thirds of the board resulting in a straighter rail outline and reduced drag. Perfect for developing advanced paddling techniques.

2. PADDLE FURTHER
Paddled on some of the most un-chartered and untouched waters on the planet, our Voyager and Sport boards are tailored from the observations of expert paddlers and professional adventurers. At 5.9 inches thick the boards high sides reduce wash over the deck whilst the rounded rail shape further improves stability by increasing waterline surface tension. Built to the industry's most rigorous quality control tests and made using our reinforced high-definition MSL technology, these boards offer maximum performance and reliability.

3. ADDITIONAL FEATURES

Packed full of features our touring boards are for any adventure no matter how big or small. Additional cargo tie down options on our Voyager boards come as standard to allow the boards to be loaded with kit whilst our patented Rocker Stiffening System (RSS) provides unrivalled stiffness to combat any chop along the way.


"Fast and stable usually contradict but Red Paddle Co have combined both together with the 13'2″ Voyager+ board…"