Return to blog
Red Original At The Caravanning, Camping & Motorhome Show 2020
Red Original
Posted by Ross Montandon
If there's one thing that gets you fired up for camping season, it's a show full of flashy treats that make you want to load up and head out on an adventure. So whilst Storm Dennis raged on outside, the Red Original team assembled our stand at the Caravanning, Camping & Motorhome Show for 5 days of showcasing the very best in camping and caravanning accessories and equipment.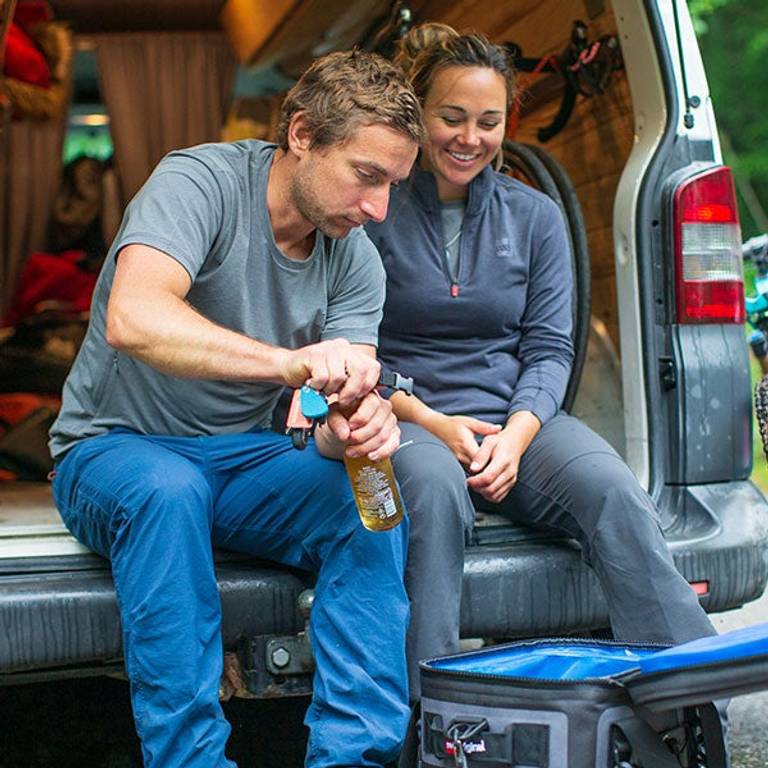 For us, attending the Caravanning, Camping & Motorhome Show was a great chance to meet customers and chat about hobbies, passions and those enjoyable moments that draw us all outdoors. Taking place from the 18th - 23rd February, 2020 marked our second year attending the show and what fun it was!
The behind the scenes prep for any show or exhibition begins weeks before. Here at Red Original HQ down in Totnes, Devon, we've been busy testing our stand layout, packing boxes and deciding how much to bring since shortly after Christmas. We trundled up with a van full of goodies on the Monday to set up at the NEC, our new home for the next week, amongst hundreds of other exhibitors. With 5 halls dedicated to everything Camping and Caravanning, it was set to be a busy one.
The doors opened to the public on Tuesday morning with everyone keen to see the latest brands, size up campers, and dissect tent. With 12,000 people through the doors each day in the week and a whopping 25,000 due in for Saturday, there was going to be no shortage of enthusiasts to chat to over the coming days.
For those who had little ones in tow, the Caravanning, Camping & Motorhome Show offers plenty to keep kids occupied over the week, including bushcraft sessions and dog agility shows. With plenty of freebies to be had, it's well suited to take advantage of the half-term break.
Back on the stand, we lost track of the outside world and what our pal Dennis was up to (flooding the car park apparently) as we chatted to hundreds of keen outdoor enthusiasts. From Nordic walkers to dog owners keen on getting their pet more water confident with our Dog Buoyancy Aid, right through to the commuters looking to keep dry in our Active Jacket and topped up with our Travel Cup.
The show showcases all things camping and caravanning, but the inclusivity of the show ensures all outdoor fans can enjoy a day out. You don't need to have a whopping big motorhome to enjoy the outdoors these days and with Red Paddle Co's stand e-bikes and many others, it wasn't just a case of accessories for camping but also activities to enjoy when you were there.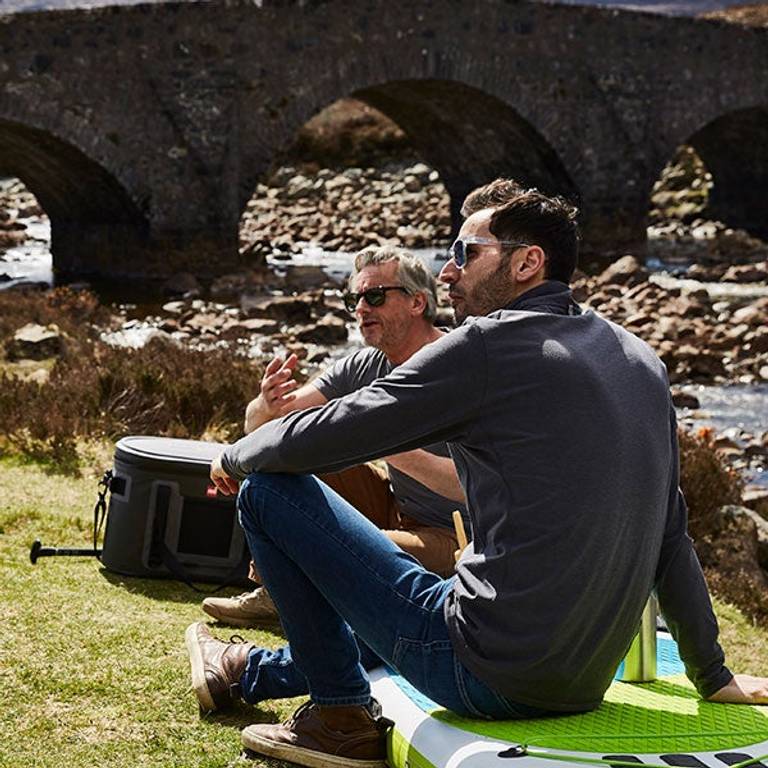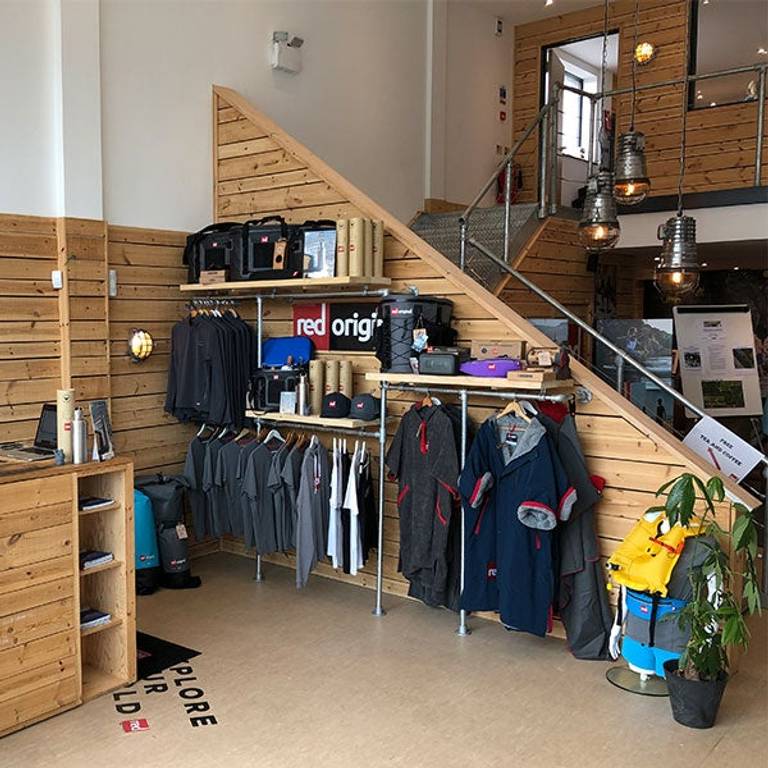 Getting to share our products with so many keen individuals from all walks of life was a real pleasure for our team and one of our flagship products, the Pro-Change Robe, received a lot of attention from surfers, open water swimmers, and even campers simply looking for something warm and dry to wear on the way to the shower block.
As the week wore on, the crowds increased with enthusiasts coming from all over the UK sharing their stories of their adventures, from weekends in the Lake District to road trips to the South of France. Spending 5 days chatting about the best places to visit certainly made you want to load up the car and head out on a camping trip. From dog owners to long distance bikers with tales of multiday adventures and howling winds crossing the Pennies, all could find a practical use for our products.
By Sunday evening, we were well and truly exhausted after a very successful trip and hundreds of conversations had about our range and our passions. For us it was to pack down and load the van for our trip back home to Devon. Overall a very successful trip for the Red Original team. We will most certainly be back for the Caravanning, Camping & Motorhome Show 2021