Return to blog
Red Original Waterproof Kit Bag - The Perfect Travel Holdall For Summer 2023
Posted by Luke Green
Summer is fast-approaching and your next warm weather adventure is just around the corner. As you finalise your preparation, packing is sure to be on your mind and having a bag that you can rely on is vital to minimise any stress on-the-go. Naturally you'll have lots of kit to carry and your standard suitcase or backpack probably won't hit the mark. That's where the Red Original Waterproof Kit Bag can come in handy. Super strong and designed with convenience in mind, it's the perfect travel holdall for summer 2023. Here's why:
Durable in all conditions
Though we're praying for glorious sunshine all summer, knowing that your travel holdall can handle all conditions is welcome peace of mind. Our dedicated design team has carefully planned the construction of the waterproof kit bag to ensure your kit stays dry in all settings, both on and off the water. The outer is fully waterproof to repel the elements and water will stay out thanks to the 100% waterproof zip and welded seams.
Good for the planet
When travelling around, it's always important to do your bit to reduce your impact on what's around you. Our commitment to the planet means that the Waterproof Kit Bag has been designed with sustainability at the heart of the production process and the bulk of the bag is constructed using eco-conscious recycled TPU. As lightweight as it is flexible, this choice of material means you don't have to compromise on the functionality of your travel holdall to make a sustainable ch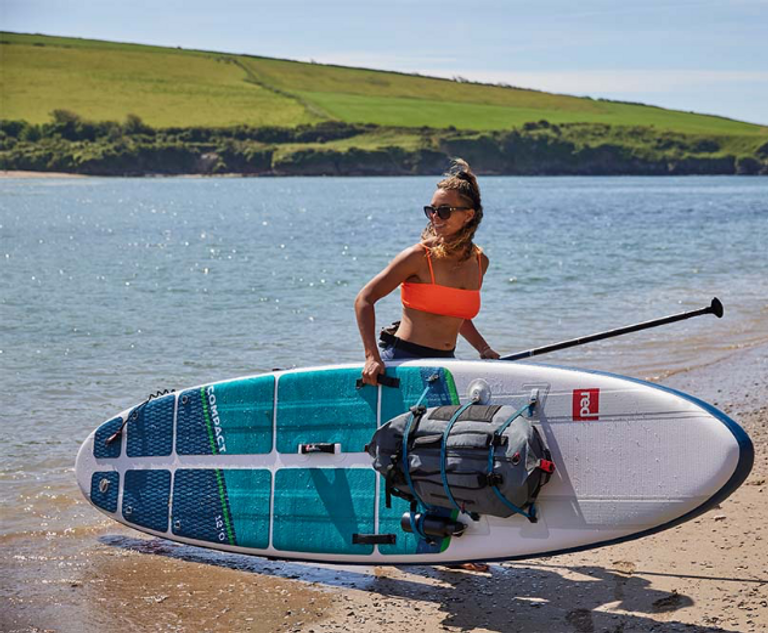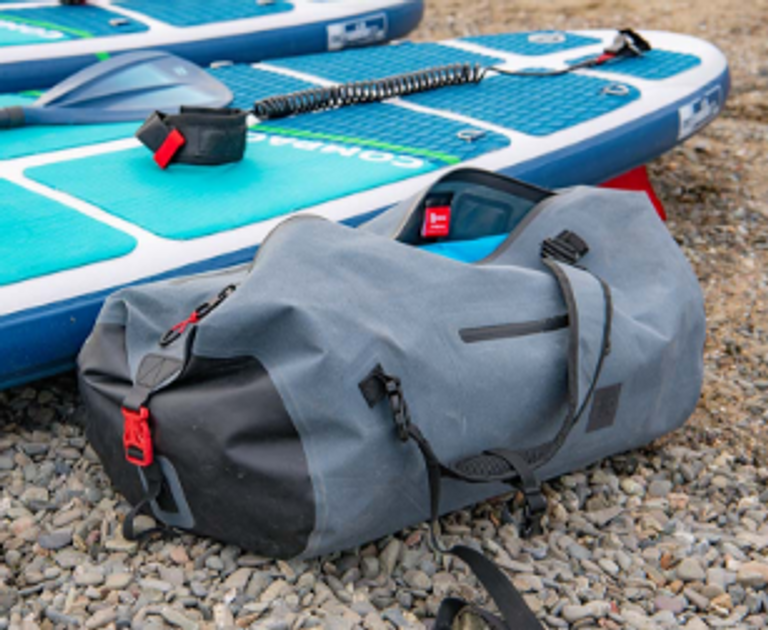 Makes storage easy
Getting your storage space just right can be tricky when finding a travel holdall for summer. You'll need room for all of your outdoor gear, from camping equipment to your water wear, as well as casual clothes and snacks. Fortunately, the Red Original Waterproof bag offers ample space for everything you need to pack for your summer trip. You can also tuck your water bottle in the handy external pocket for quick hydration and take advantage of the handy exterior wet/dry pocket that helps to separate wet and dry kit, great if you're hopping from place to place and want to maximise wear from the items you pack!
Convenient to carry
One of the most unique features of the Red Original Waterproof Bag are the clever detachable straps. You can pop your bag comfortably on your back as you venture down to the sea, tuck it over your shoulder, or simply remove the straps entirely for convenient carrying when hopping on the plane. Plus, there's no need to worry about pain from a packed load if you're going to be away for some time. The padded airflow straps are ergonomically tailored for maximum comfort no matter where you are.
Multi-use
You never know where your summer might take you, so having a bag that has your back in all eventualities is perfect. This waterproof kit bag is designed to strap comfortably onto your Red Paddleboard, but that's just the first of multiple ways you can use it. With 40 litres of generous storage space, there's ample room to suit a busy long weekend, festival trip or city break, and the clever built-in changing mat means you've got everything you need if you make spontaneous plans.