Return to blog
Red's Top Activities For Labor Day Weekend
Posted by Alex Clasper
September is fast approaching, and while this monthly milestone starts to signal the end of the summer, it also means we're edging ever closer to one of our favourite holidays of the year: Labor Day. Labor Day is the perfect opportunity to spend some well-deserved quality time away from work. Whether you decide to relax with a small circle of friends or meet up with the entire family, there are all kinds of fun activities you can enjoy across the whole weekend.
It's no secret that we are big fans of the outdoors here at Red, so we're looking forward to celebrating out in the open. If you're stuck making plans, why not give one of these outdoor activities for Labor Day weekend a go?
Host A Cookout
Hopefully you've been taking advantage of having sun into the evenings throughout the summer, but if not, Labor Day is the perfect time to enjoy an outdoor celebration. Cookouts are a great way to embrace everything that Labor Day is about and a perfect way to catch up over good food if you've got family and friends staying at some point over the weekend. If you're planning to spend any length of time cooking outside, do make sure that you've got the right equipment. A Red cooler bag is the perfect choice for keeping your drinks chilled throughout the evening.
Hit The Trails
While many people use the holiday to kick back and relax, you might not be able to resist being active at some point over Labor Day weekend. Going for a hike is one of the best ways you can spend time outdoors and connect with nature. Take a trip to your local trails or nature reserve or extend your Labor Day adventure by camping part-way through a hike. Whether you stay close to home or venture a little further afield, hitting the trails is one of the ultimate activities for Labor Day weekend.
Spend Time On The Water
Alternatively, if you want to stay active over Labor Day weekend but don't fancy being on your feet for long periods of time then the holiday is the perfect excuse to spend time out and about on the water. Pack up the car with your Red paddleboard and make your way to the closest lake or river for some family-run paddleboarding. There are all kinds of games you can play on the water if you want to create long-lasting memories, or you could simply enjoy the opportunity to float uninterrupted.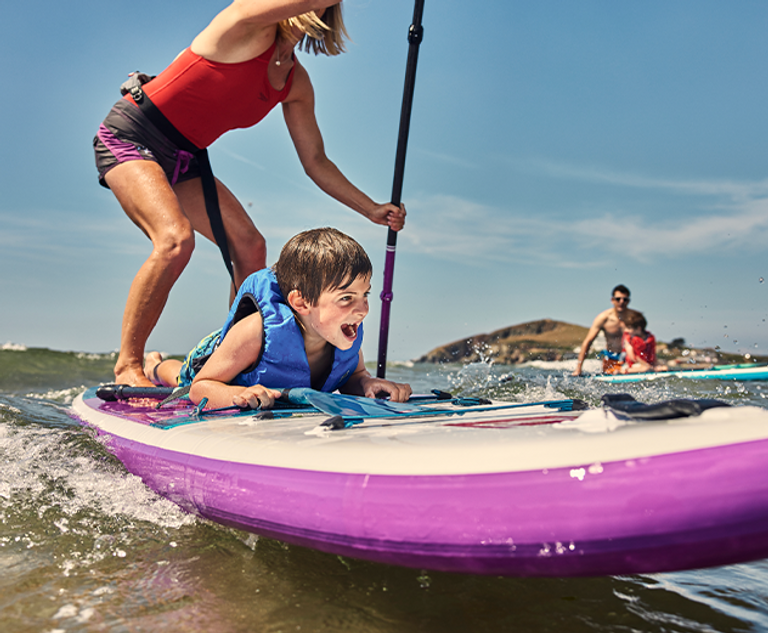 Enjoy An Outdoor Event
Businesses in every state use Labor Day weekend as the perfect opportunity to bring people together with special events. From concerts and food festivals to outdoor concerts and shows, there will be all sorts going on nearby so use the time off work wisely and get stuck into whatever your community has to offer. Do watch out for the weather as showers can be unforgiving! Whether you get caught in a storm or chilly in the evening, you'll thank yourself if you take one of our Pro Change Robes to your outdoor event on Labor Day.
Try Stargazing
Last but not least, make sure that you remember to end Labor Day weekend in style. Stargazing is the perfect way to spend time outdoors and reflect on the holiday just gone by with family and friends. You can kick back and revel in the warm evening and enjoy the clear skies that tend to dominate in September, contemplating spectacular views far and wide.