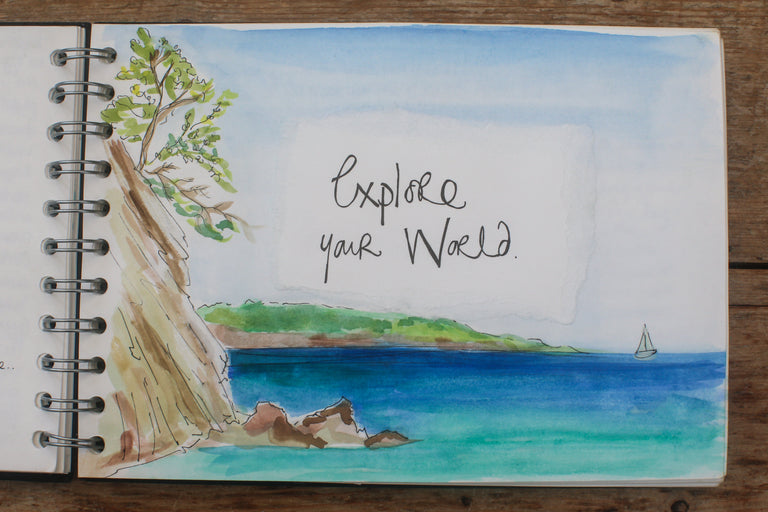 Return to blog
Our Rustic Journey around the Ionian Islands
Responsibility
Posted by Jess Davies
Every Red Paddle Co board and bag has the potential to lead you on the most epic adventure. That is exactly what couple Jay and Bethany did as they headed off on a two week holiday to Ionian Islands, Greece with a real difference #abagfull #adventure
With Jay in charge of the camera and Bethany showing her artistic touch with the paintbrush, let them paddle you through their inspiring journey...



Limiting themselves to what they deemed as 'essential' items, to name just a few - mosquito spray, a torch, a spork and a torch, the pair strapped everything they had to their SUP's or what they called, their 'floating home'. With both treating the trip as a complete holiday and some escapism, the spontaneous nature of the adventure, meant the pair could paddle and set up camp, wherever and whenever they wished, often being just a stones throw from the shore...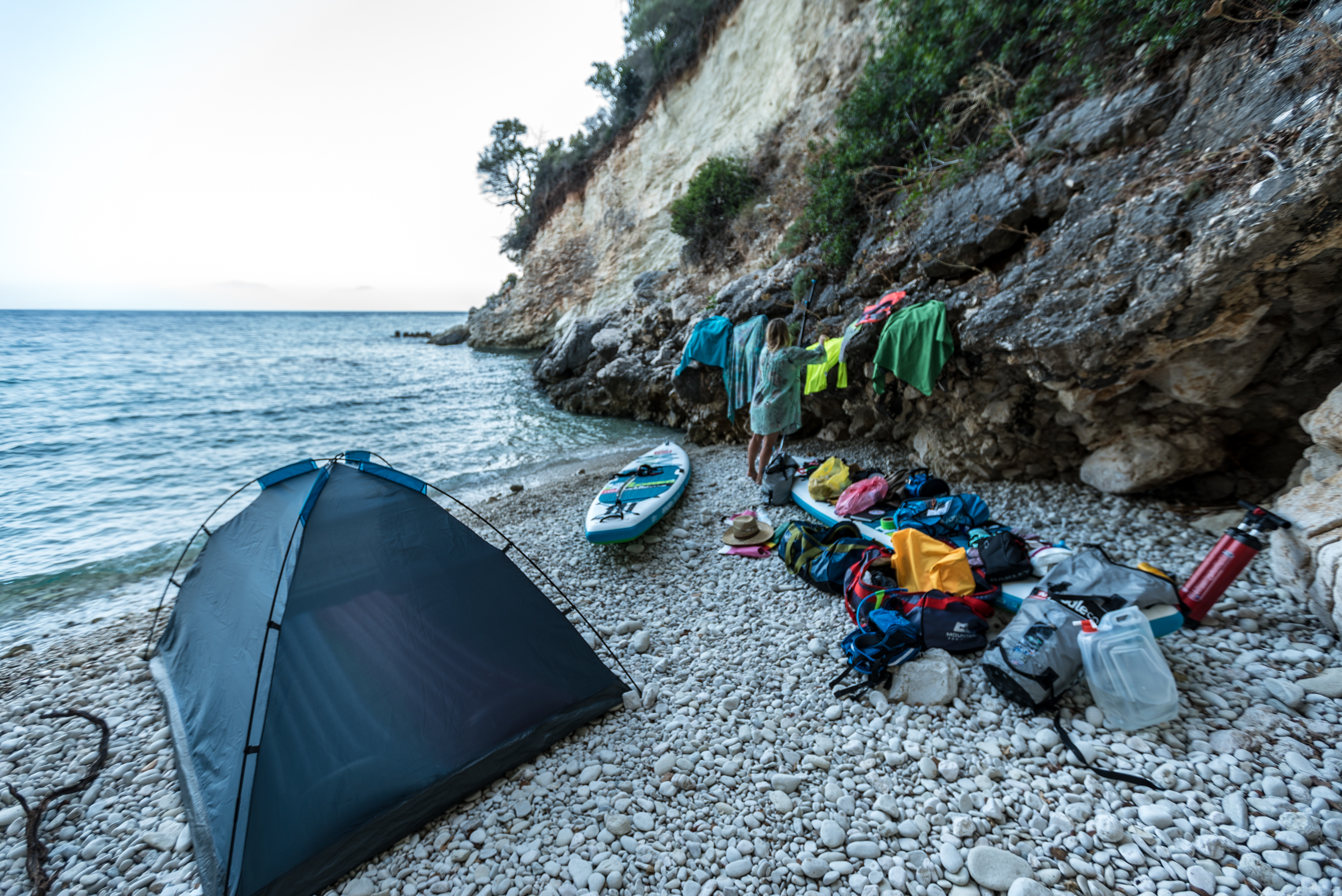 The two-week duration took the pair across the islands of Ithaca, Meganisi and Lefkada. Starting the day bright and early, with their daily fruit-fix of avocado and watermelon, Jay and Beth would take to the glassy-flat Greek waters, often only passing local fishermen reeling in the previous night's catch.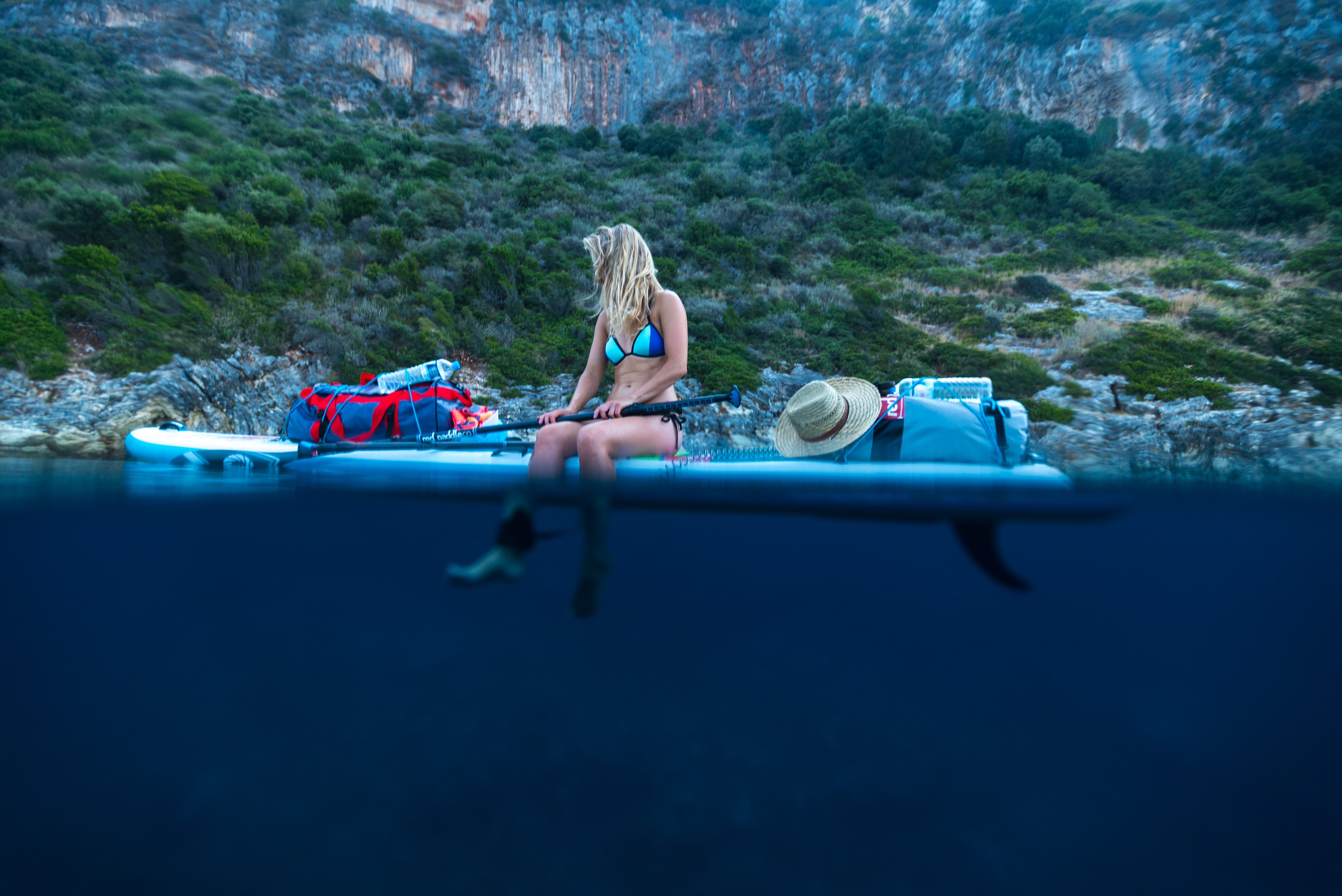 When the heat all got too much, Beth would often spend the afternoon documenting the morning's activity in a number of scrapbook style water-colour paintings. Meanwhile, Jay would be in charge of setting up camp for the evening, often involving a camp fire and their usual dosage of tuna salad and avocados.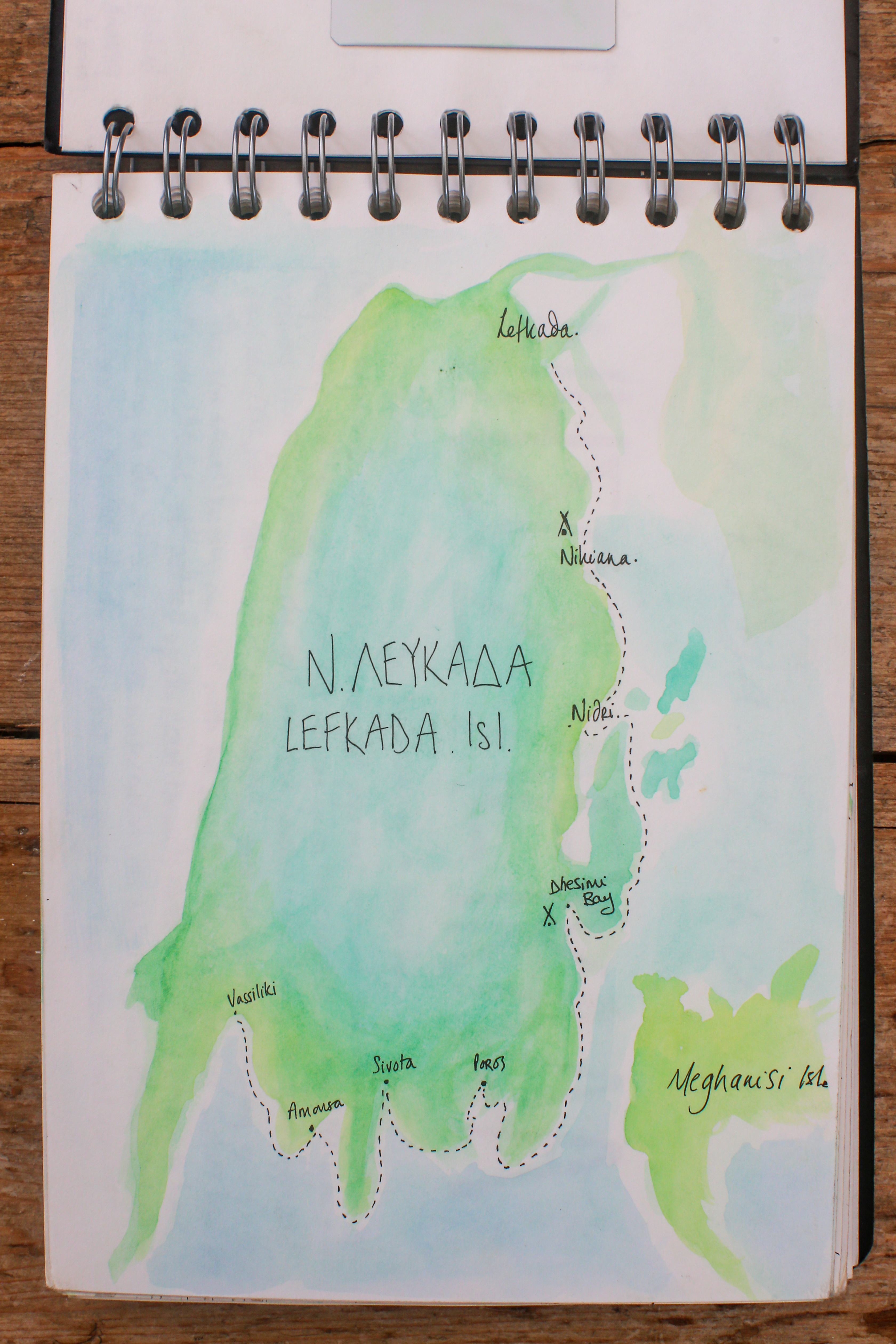 With daily sights of an array of wildlife, white-sand beaches, ports and fishing villages, their heavy 20kg load equipped with the pair, was made all the more easier. Mealtime would often be enjoyed in the middle of the ocean or in secluded turquoise-green caves, for that complete sense of serenity.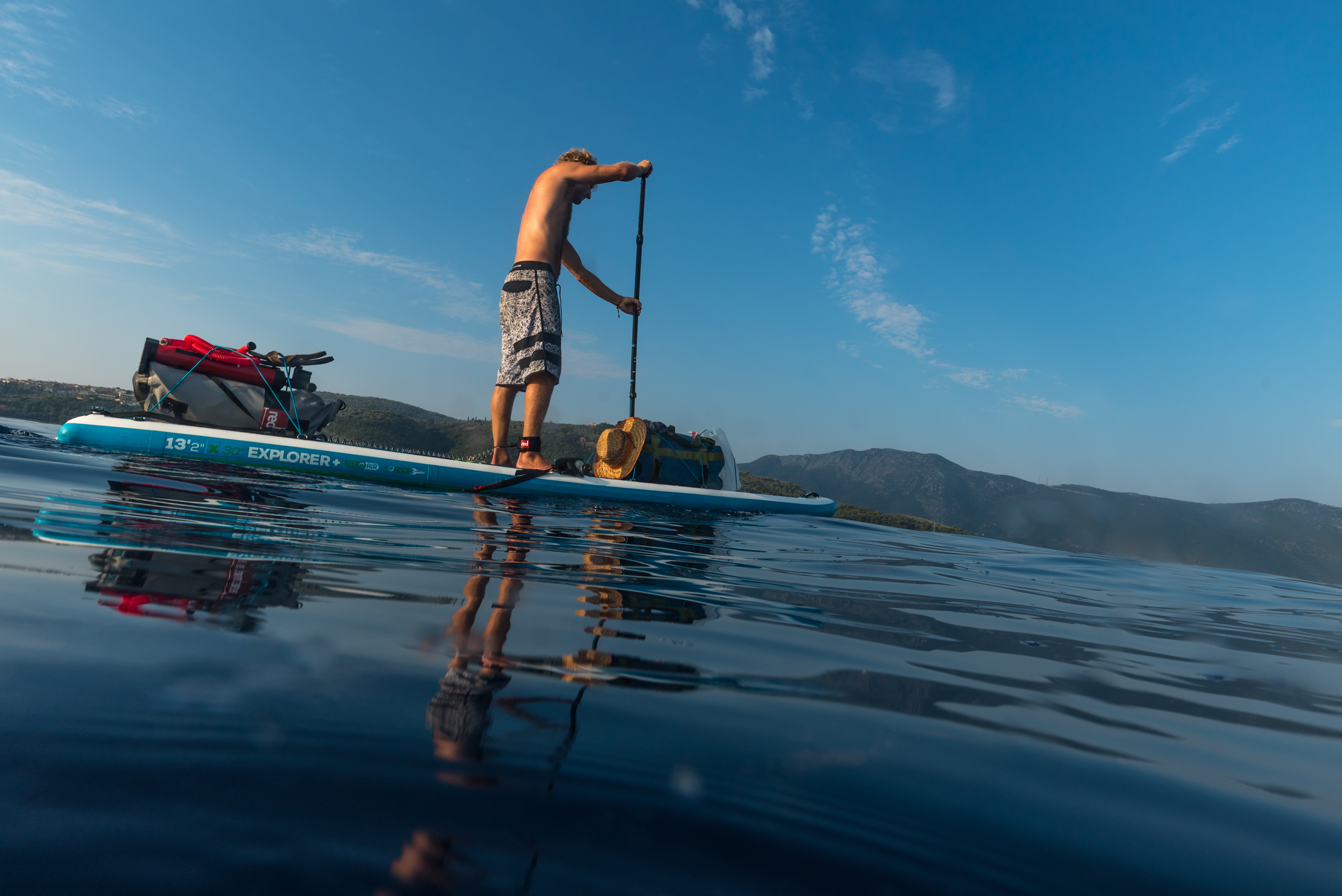 In Beth's own words of how the trip went -
"You really realise how simply you can live. One pair of board shorts, two t-shirts, two bikinis and one hoodie was all we needed. It was the most incredible sense of freedom we have both ever felt and I would recommend anyone that enjoys being on the ocean to try an adventure of their own".
Sold?! We most certainly are... A massive thank you to Jay and Beth for allowing us to follow their beautiful journey with them. Great work guys!
We shall leave you with their own whistle-stop footage of their trip...
We hope this has inspired you to start planning your own adventure!! If you have a similar story you would like to share with us then please feel free to email media@redpaddleco.com as we are always keen to find out what inspiring journeys our customers have been on!!
If you don't already make sure you follow us on:
Facebook – https://www.facebook.com/Redpaddle
Instagram – https://www.instagram.com/redpaddleco
Twitter – @redpaddleco