Return to blog
SUP Hike in the Swan Mountains
Stories
Posted by Jess Davies
By Noah Couser | 19th July 2019
GUEST POST - WORDS & IMAGES - NOAH COUSER
----------------
To say I have a propensity for ill-advised back-breaking adventures would be an understatement. Some may call it a gift, others may call it a sickness, but I extract great joy from planning expeditions that are out of the box so to speak. I've been a lifestyle and adventure photographer based out of Montana now for the last 15 years. In an effort to distance myself from the ever-growing list of talented photographers in my space, I cherish the strenuous climbs, the tenuous ridgelines, and the boisterous paddles that might turn others away.
----------------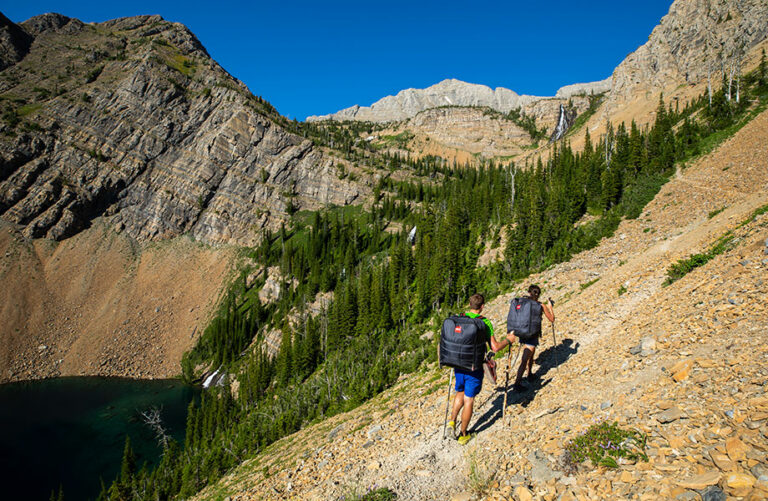 I was instantly drawn to Red Paddle Company. I remember vividly, walking to a morning meeting, cruising across the tradeshow floor at Outdoor Retailer when I saw it. A stout, shovel-nosed SUP with a tiny backpack next to it. I did a double take thinking, "That cannot be the SUP bag." I walked closer and saw the name of the board was called, "Compact." I had to learn more, this was the SUP I'd been waiting for.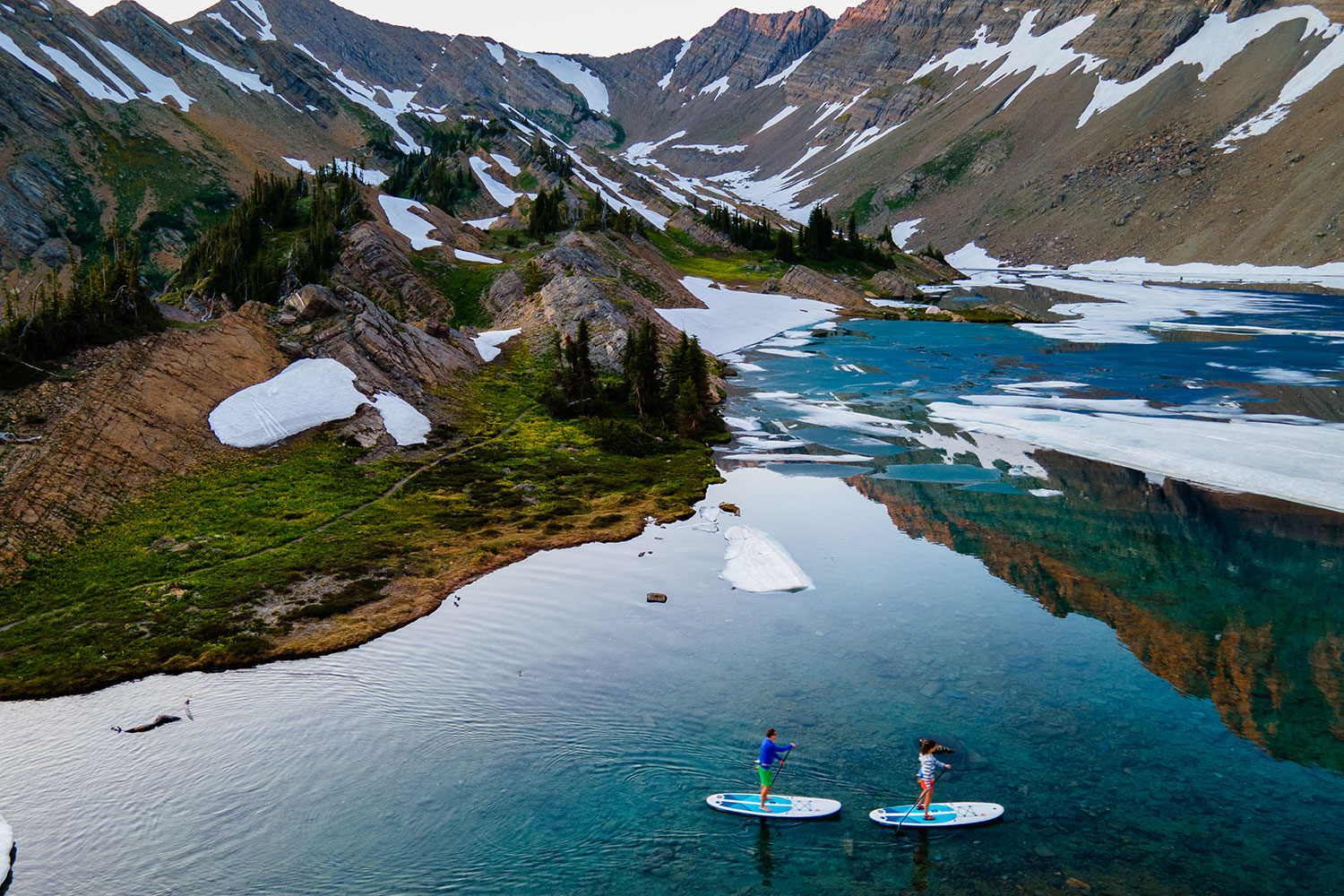 Fast forward a little over a year later, and I found myself hiking with a few friends up a steep mountain, looking at that same tiny backpack I had seen on the tradeshow floor. I had schemed up an overnight backpack trip to one of the highest alpine lakes in Northwest Montana's Swan Mountains, and somehow convinced a few of my friends to join me on this adventure. I had heard from a friend that the lake ice had recently broken up, and I wanted to be there to paddle through the icebergs beneath the giant peak before they were melted away by the hot July sun.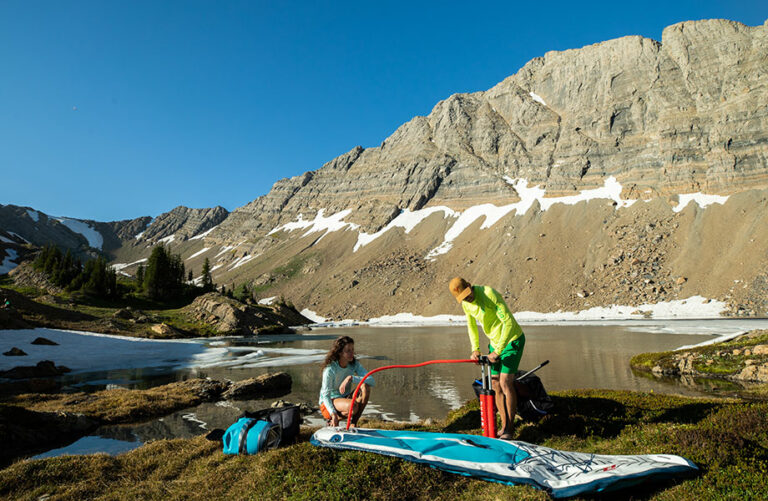 We climbed, clawed, and clamored up nearly 4,000 vertical feet to the lake basin. The icy mountain water was a welcomed refreshment after 7 miles of dusty climbing. After resting for a few, we quickly inflated the SUPs and took to the water. The sound of the ice crystals breaking around the nose of the board as we paddled through slush sounded like champagne bubbles in a glass. Icebergs, some with giant rocks that had fallen on the lake over the winter, littered the lake, and provided an interesting obstacle course for our evening paddle. We watched the sun set over the adjacent Mission Mountain range, and finally docked our boards for a late dinner.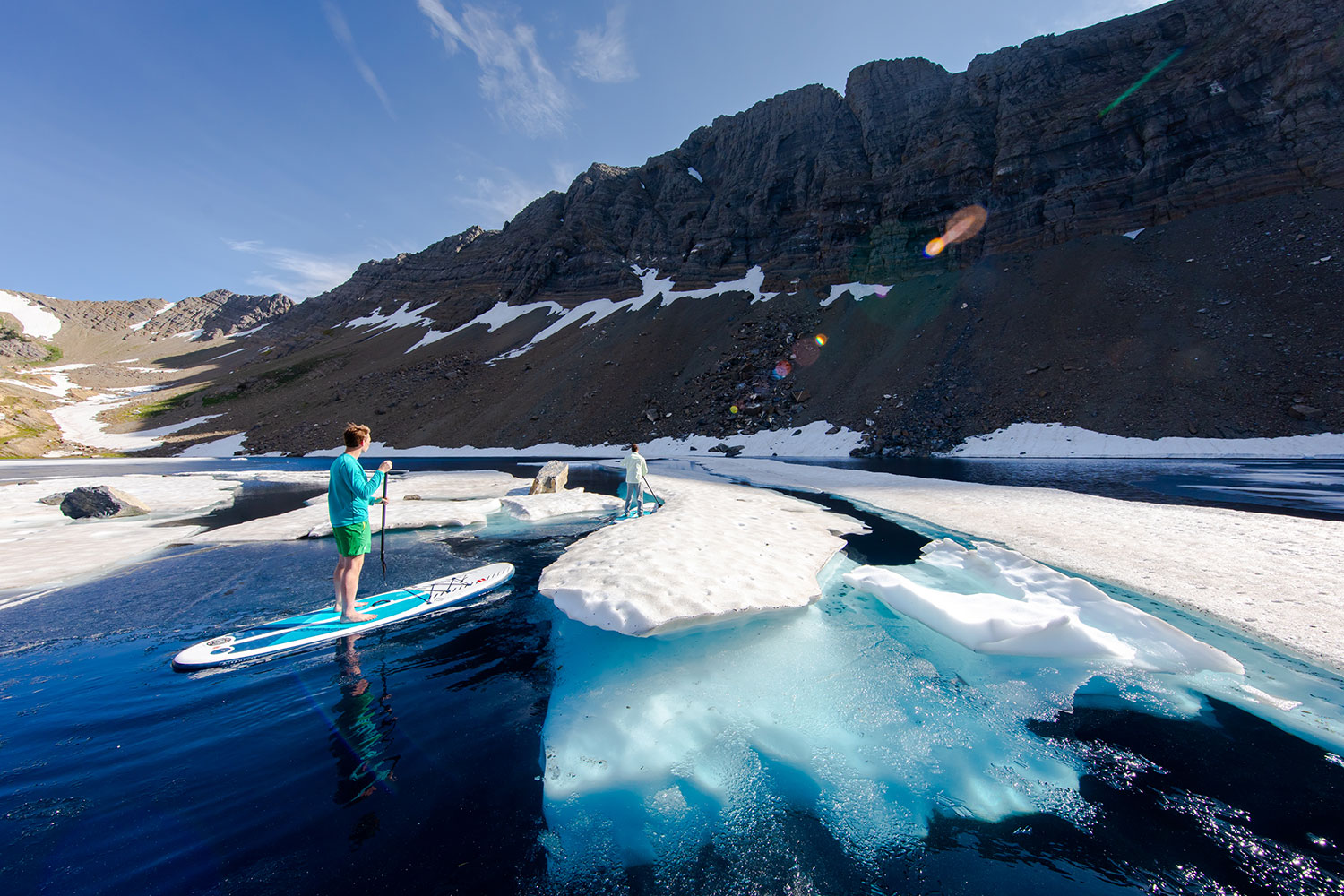 As I lay there in my tent, watching the stars emerge one by one, I couldn't help but wonder how many people, if any, had enjoyed the distinct pleasure of a high alpine SUP on this gorgeous backcountry lake. It was truly an opportunity I will not soon forget.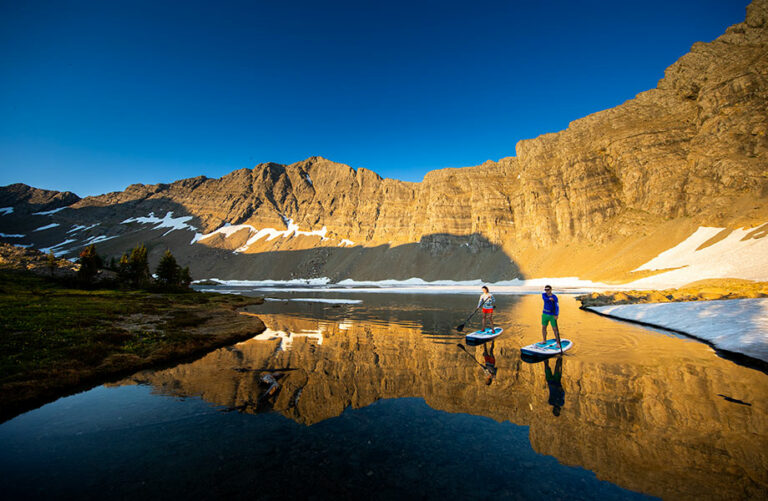 CHECK OUT THE COMPACT RANGE...