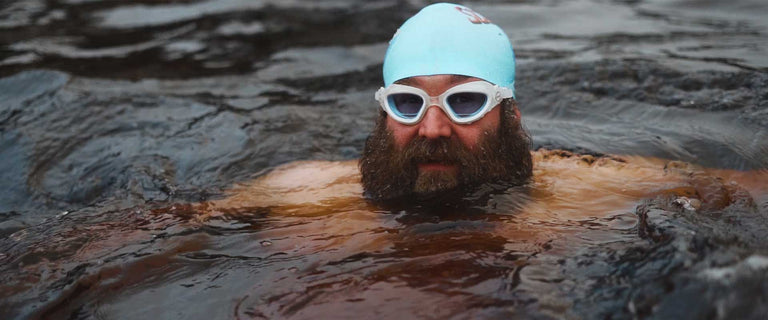 Return to blog
Top Tips For Cold Water Swimming with Red Ambassador Fenwick Ridley
Community
Outdoor
Safety
Stories
Swimming
Posted by Lydia Burdett
I'm Fenwick Ridley, Owner of H2oTrails, Ice Swim Coach and Cold Water Adviser. I'm up In Northumberland where we have one of the coldest swim venues in the UK, where we run workshops and coaching about the cold water. I'm so passionate about cold water swimming and feel super lucky that my passion is my full-time job getting chilly. I'm also one of the selected few on TeamGB in IISA (International Ice Swimming Association) and race in the cold temps. One of my top favourite cold water swimming strokes is IceFly and I'm aiming to achieve 1-mile IceFly (below 5°c).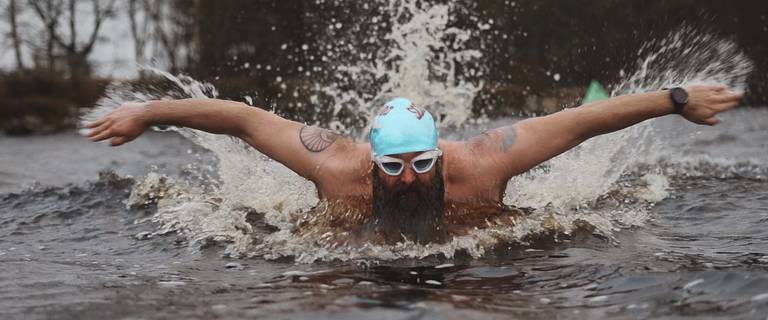 I love the cold icy waters as it's forever rewarding though I'm slightly past addicted. But there are some days I don't get much swimming done as every day is totally different, what I mean by that is that you approach the water with a different body each day (sleep, hydration) and a different head on the shoulders each day (stress, mental health).
Some days I'm just in for the amazing kick/buzz about being in the water, by doing what I call static cooling. And just 2 mins submerged still provides all the incredible benefits of cold water immersion.
When starting your cold water swimming journey, it's ideal you have a few things covered to make sure that it is safe:
Have a support person
Don't take up challenges for first winter
Know your entry (easy access)
Make sure you're fit and well on the day
Fuel in the tummy
Prepare for your return
Ideally take up a winter coach or workshop to learn more
Tips for getting into the water for a cold water swim: The process
Normal State Entry (don't warm up the body)
Getting water onto the body early (not your chest)
Gradually submerge on an exhale - not fast or deep breathing, just slow
Don't aim to swim straight away, get your breathing under control first
Neoprene can be worn but standard cheap wetsuits aren't the best for cold water swimming as they tend to let too much water move around inside or they're too thick and drain lots of energy. A good swim specific wetsuit is best for the job as it's a different, softer, more flexible neoprene. See our wetsuit guide h2otrails.co.uk/wetsuits
Next blog: Warming up and getting out after a cold water swim.