Return to blog
Where To Paddleboard Near Me - 6 Great SUP Spots In Miami
Posted by Alex Clasper
Miami is famous for its spectacular coastline, and there's no better way to explore these stunning waters than by paddle board. You'll also experience some of the most unique views of the city from the water. Not sure where to paddleboard in Miami? Make sure to check out the following incredible SUP spots.
Biscayne Bay
Biscayne Bay is one of the largest estuaries in Southeast Florida, featuring tropical mangrove shorelines and a diverse variety of marine life. It's also home to living coral reefs. Considering the spectacular views and wildlife on offer, it's not surprising that Biscayne Bay is one of our top recommendations for where to paddleboard in Miami. The waters are flat and calm, creating the perfect conditions for enjoying a relaxing paddle at the weekend or after work. You can also see an incredible view of the city skyline from the water.
Virginia Key
Virginia Key is a barrier island connecting Miami's mainland with Biscayne Key, and is easily accessible via the Rickenbacker Causeway. This has to be on your list of where to paddleboard in Miami. Virginia Key is a natural haven that's home to unrivalled views of the bay, making it the perfect place for escaping the hustle and bustle of the city, whilst enjoying a relaxing paddle. Virginia Key beach is the perfect place to stop for a scenic picnic, and so make sure to pack your favourite snacks and drinks in a waterproof cooler bag.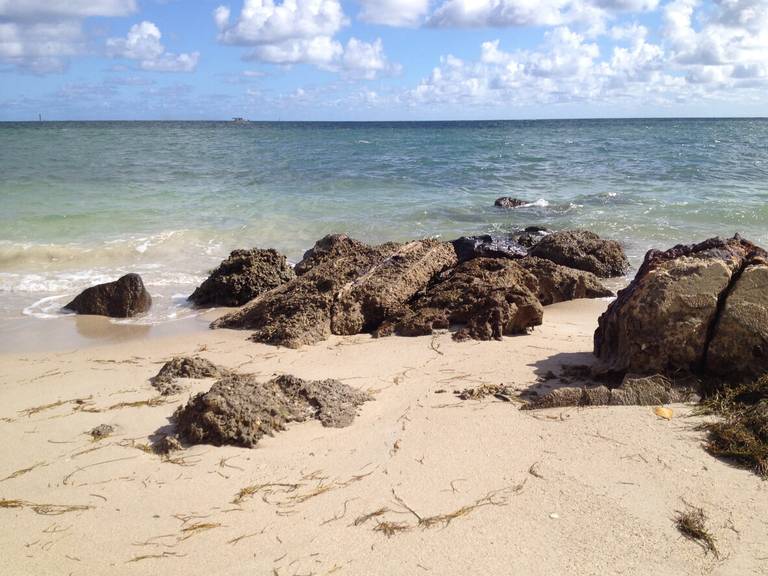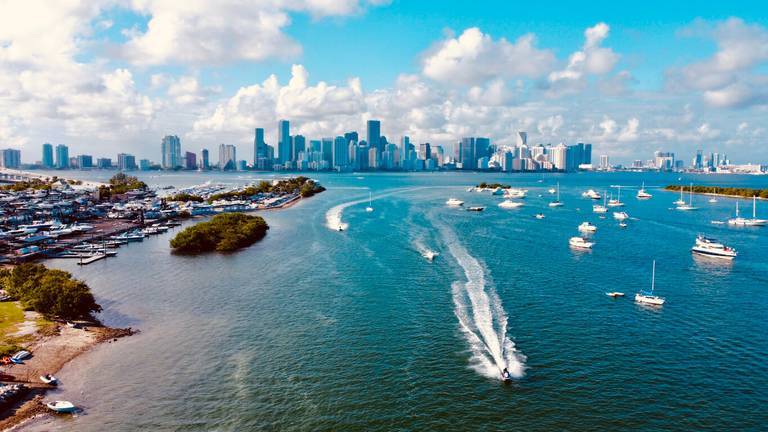 Sunset Island
If you're a beginner wondering where to paddleboard in Miami, Sunset Island is a great choice. Calm and clear waters provide the ideal conditions for trying out your skills for the first time. Located just off the shores of Miami Beach, Sunset Island provides a sheltered location for paddling and is lined with luxury homes and yachts to look at along the way. You can also see impressive views of Biscayne Bay and the city skyline, just another reason that this is one of our top choices for where to paddleboard in Miami.
South Beach
South Beach is one of the most beautiful beaches in the area and so there's no surprise that it's high up on our list of where to paddleboard in Miami. As you can imagine, it's a hot spot for watersports enthusiasts and so you'll be joined by plenty of other paddle boarders and kayakers. As the conditions here are tidal and the water gets very busy, we'd recommend this SUP spot for more experienced paddlers, rather than beginners. There are plenty of incredible restaurants and bars to explore next to the beach once you've finished your paddling session.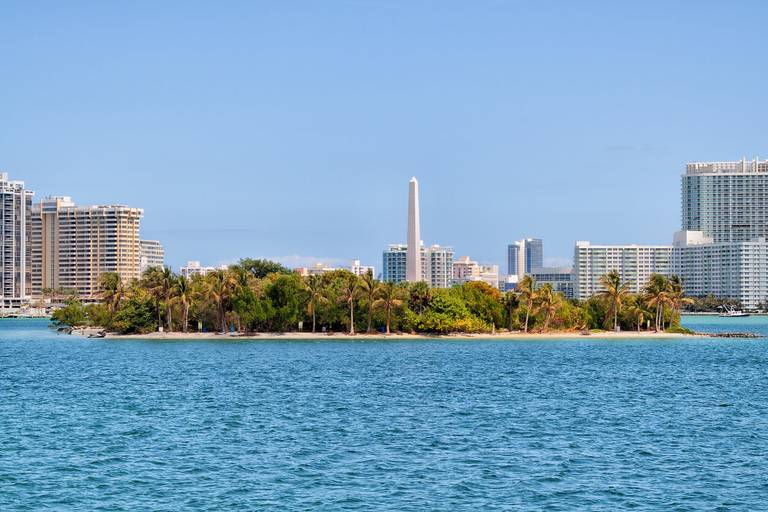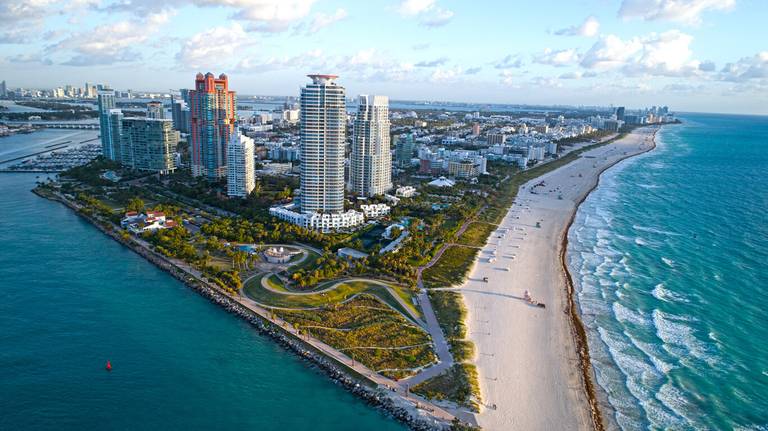 Oleta State Park
If you enjoy SUP touring then Oleta State Park is a unique option for where to paddleboard in Miami. Unlike most other spots in the area, Oleta State Park doesn't have crystal clear blue waters because it's made up of a series of mangrove rivers. This doesn't make it any less beautiful. The park is a natural oasis packed full of lush mangrove forests and wildlife. This is the perfect place for a weekend adventure and is also a popular spot for long distance paddlers completing the ambitious Florida Circumnavigational Saltwater Paddling Trail.
North Bay
Situated on Biscayne Bay between mainland Miami and Miami Beach, North Bay Village consists of North Bay Island, Treasure Island and Pelican Harbor Marina. The unique geography of North Bay makes it an exciting destination for where to paddleboard in Miami. Pelican Harbor Marina is the perfect place to launch your SUP from and you can paddle across to Pelican Island which is a gorgeous bird sanctuary and nature reserve. This is a beautifully unique choice for where to paddleboard in Miami, and one that you definitely don't want to miss.
For more recommendations on where to paddleboard near me, please don't hesitate to get in touch with us.