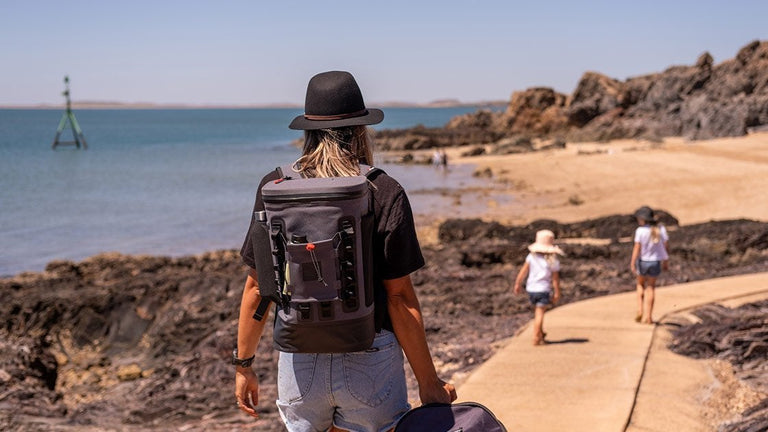 Return to blog
Which Red Original Waterproof Cool Bag Is Right For Me?
Red Original
Posted by Luke Green
At Red Original, we have a range of waterproof cool bags to suit different activities and requirements. If you haven't come across any of them just yet, allow us to introduce them to you now. We have three high performance waterproof cool bag for you to choose from for your next adventure. These are:
Each of these waterproof cooler bags features outstanding insulation, BPA food-grade lining, watertight zips and padded / airflow straps for comfort when carrying. Whilst all of our cool bags can be relied upon for keeping your food and drinks fresh on your next adventure, each has its own individual qualities that are best suited for particular activities.
If you're not sure which Red Original Cool Bag is right for you, it may help to ask yourself the following two questions...
What will I be using my waterproof cool bag for?
If you're planning a camping trip or an overnight stay then the 30L cool bag will allow you to keep plenty of food and drinks cold for up to 72 hours. With the capacity to carry up to 54 x 330ml cans, you'll have plenty of space to transport all your favourite food and drink to keep you and the rest of the group fueled for the weekend. Due to the large capacity of the 30L bag, we'd recommend this one for camping trips or activities where there isn't much walking involved. When full to the brim with ice, drinks and snacks, this waterproof cool bag can be heavy to carry meaning you wouldn't want to take it on a hike or to a beach where you have miles to walk from the car.
For a more lightweight alternative with the same exceptional properties, the 18L waterproof cool bag is a fantastic choice. What's great about both of these cool bags is their ability to be strapped securely onto a boat or board using a patented LTS tie system. This is perfect for if you're a keen paddle boarder, kayaker or sailor. Both the 30L and 18L sizes can be strapped onto watercraft and so you can choose the most appropriate size based on whether you'll be heading out on your own or in a larger group.They both have a wide sturdy base so they will sit upright on a surface comfortably no matter what you have loaded in them.
For the days when you do have lots of walking, the backpack cool bag is the best option. Fitted with a padded back panel, airflow straps and removable chest strap, the backpack cool bag allows you to carry refreshments hands free whilst staying light on your feet. Although the backpack cool bag is slightly smaller in capacity, 15L still offers plenty of space to carry a picnic or BBQ food, as well as plenty of drinks of course. There are also two external bottle storage pockets, a stash pocket and multiple attachments for carrying extra belongings. Designed for days when you're on the go, this waterproof cool bag is perfect for a wide range of activities from hiking and surfing trips to BBQs on the beach.
How many refreshments do I need?
Another factor to consider when choosing your Red Original cool bag is how much food and drink you would like to be able to fit in it. As we've mentioned, if you're planning a longer trip away then the 30L is likely to be your best option. You can fit more ice in it, and the more ice you have the longer the contents will remain cold.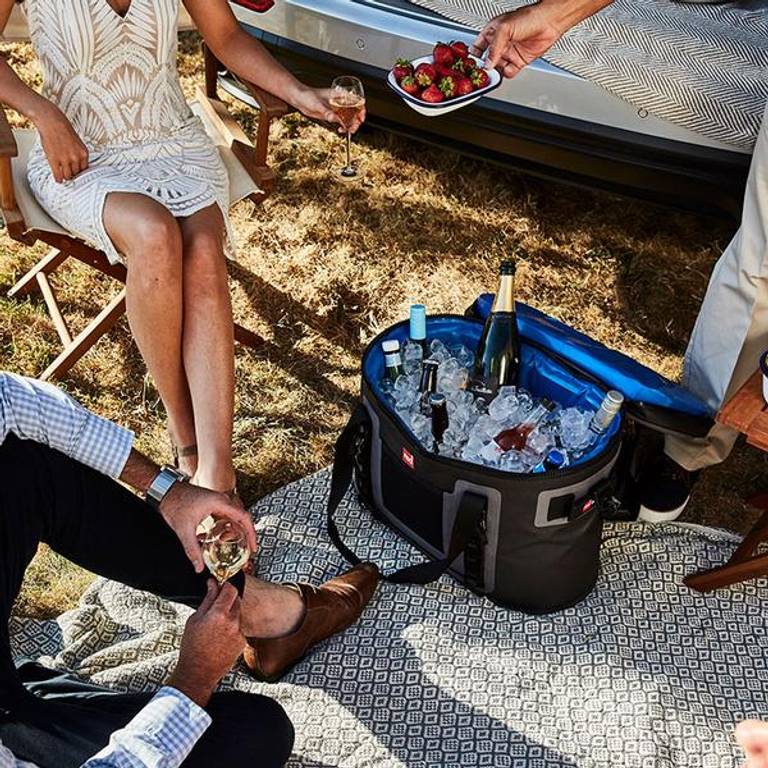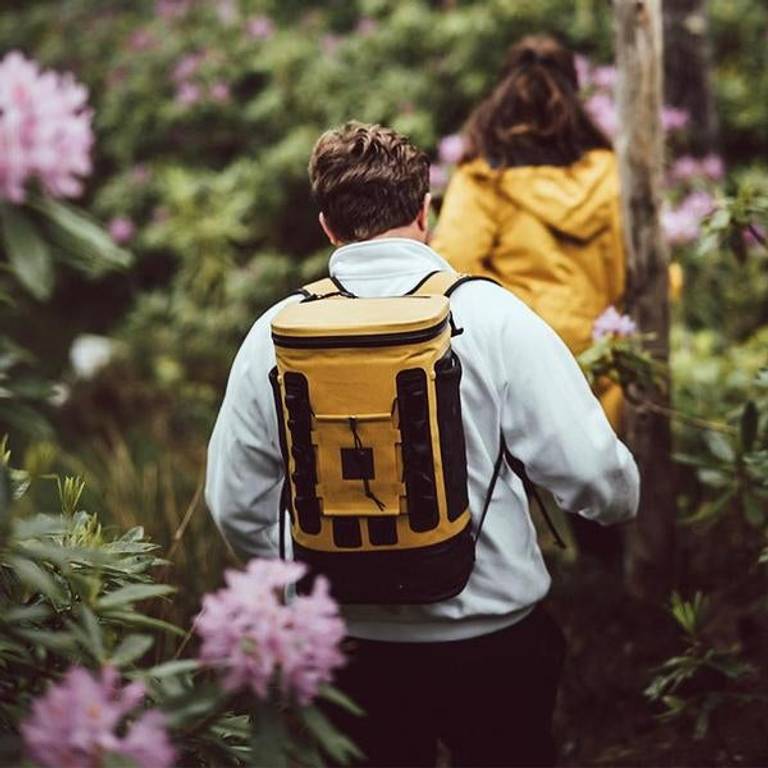 However, for shorter excursions and day trips you might still be undecided between the 18L bag and 15L backpack cool bag. If this is the case, you may want to take a look at the following size guide to help point you in the right direction:
15L backpack - 24x 330ml cans
18L cool bag - 28x 330ml cans
30L cool bag - 54x 330ml cans
As you can see, there isn't a huge amount of difference in size between the 15L cool bag and the 18L backpack, and so deciding between these two ultimately depends on how portable you need the bag to be.
If you have any questions about any of our waterproof cool bags or just need a little more help deciding then please don't hesitate to get in touch with us.