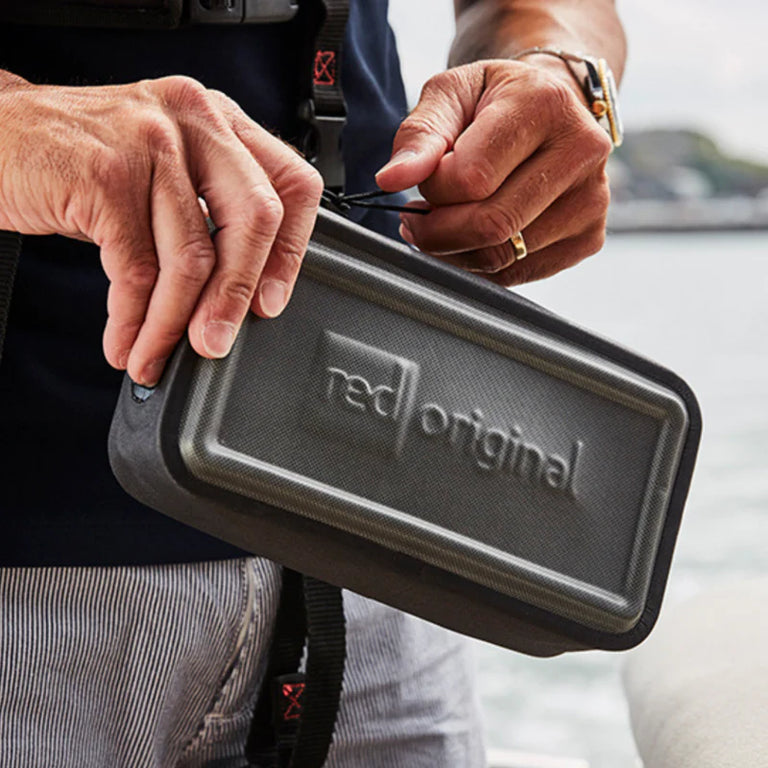 Return to blog
Why A Waterproof Pouch Is The Ultimate Holiday Accessory?
Posted by Alex Clasper
Whether you're jetting off somewhere exotic or looking forward to an epic adventure closer to home, no doubt you'll be hoping to get your holiday checklist sorted. When preparing for your next getaway, don't forget to include our waterproof dry pouch in your packing list. This provides compact, secure and 100% waterproof storage for essential valuables that can be attached to your waist to travel with you wherever your adventures take you. These are just a few of the main reasons a waterproof pouch is an essential holiday accessory:
It's Perfect For Watersports…
When people talk about the Red Original waterproof pouch being 100% waterproof, they're not exaggerating. A YKK aquaseal zip and welded seams ensure the dry pouch is completely resistant to water and leaks and will not corrode. These qualities are supported by the use of durable Armour Tech fabric. So if you're planning a holiday that's packed full of plenty of watersports, this waterproof pouch enables you to bring valuables out on the water with you, rather than having to leave them on the beach. The velcro strap system also makes it easy to attach to boards or to your person. This means it can be used as a waterproof phone pouch to help keep you safe in case of emergencies, and to capture some unforgettable holiday action shots!
…And Other Outdoor Adventures (Like Camping)
It's not just water sports that the Red Original waterproof pouch is perfectly suited for. Its waterproof qualities and durability make it a practical accessory for pretty much any outdoor adventure. The ability to wear the pouch comfortably around the waist makes it ideal for hiking, running, cycling (you name it!). It's also the ideal solution for keeping valuables safe on holiday when you can't rely on the weather - this is particularly useful if you're enjoying a staycation in the UK! Not to mention, one of our favourite uses for the waterproof pouch has to be for camping holidays. Without the right gear, it can be a bit of a nightmare keeping belongings secure, dry and organised when camping. This doesn't need to be the case with the waterproof dry pouch which ensures you can keep phone, wallet, keys and essential documents in one compact space that's dry and secure.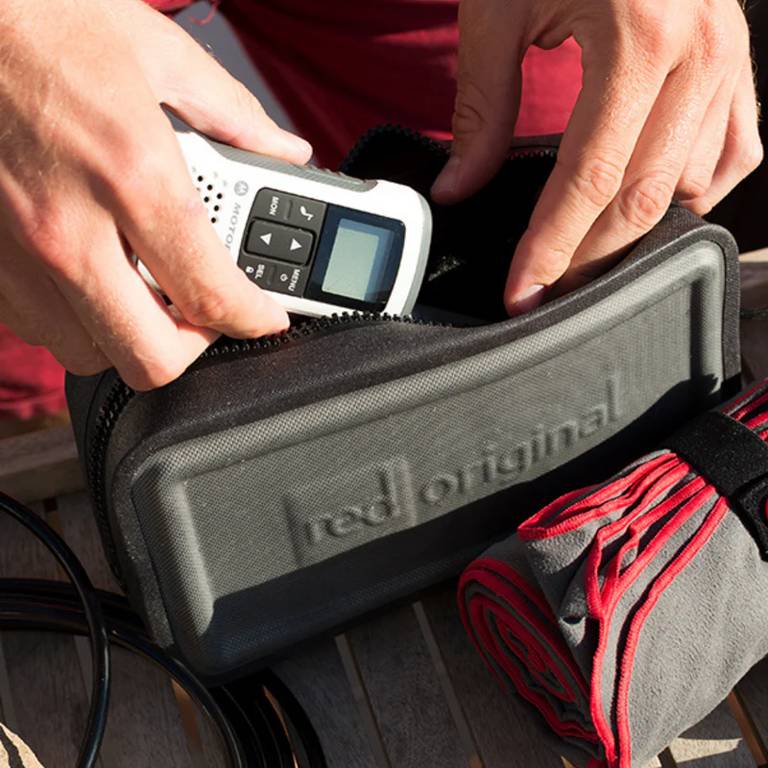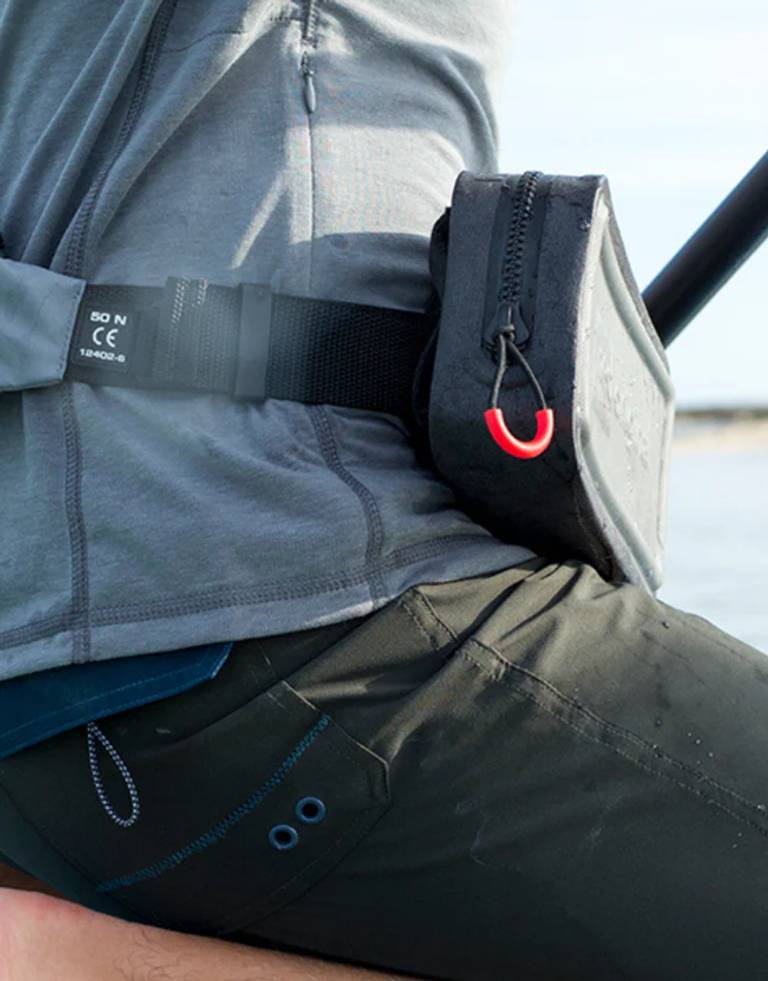 It Keeps Valuables Secure & Close-To-Hand
The last thing you need when enjoying a well-earned getaway is your belongings getting lost, broken or stolen, particularly if they are expensive valuables like your phone. The option to carry this waterproof pouch by hand, or to wear it securely around the waist, ensures you can keep valuables on your person at all times, whilst of course keeping them protected from the elements. This makes it ideal for sightseeing and exploring new places, helping to reduce the risk of your belongings getting pickpocketed. Whether you're discovering a new city, chilling out on a golden beach or paddling full pace through the ocean, the waterproof pouch provides peace of mind so that you can concentrate on enjoying your holiday.
It's Compact & Lightweight For Travelling
When setting off on holiday, you don't want to be weighed down by heavy bags and belongings. You're likely to have enough to transport already, particularly if you're taking water sports or cycling equipment with you. One of the reasons that our waterproof pouch is so ideally suited for holidays is because of its lightweight and compact design. Being able to carry belongings hands free by attaching the waterproof dry pouch around the waist frees you up for carrying all your other gear, however that's not the only benefit. The pouch is designed to be just the right size to carry essential valuables like phone, wallet, passport and keys, made using lightweight Armour Tech fabric. This makes it perfect for travelling, particularly when using public transport where space is limited, such as on planes or buses.
It Can Be Used To Make A Mini First Aid Kit
It's always a good idea to carry some basic first aid supplies with you on holiday, particularly if you've got plenty of outdoor adventures planned into your itinerary. The Red Original waterproof pouch is the perfect size for creating a mini first aid kit that you can take with you on your adventures, whether that's on land or on the water. There's just the right amount of size to include first aid essentials such as bandages, tape, antiseptic wipes, tweezers and gloves (with just enough room left over to pack a few of your favourite snacks in case of a much needed emergency energy boost!).
From all the team at Red, we hope you have the best adventures on your holiday. In the meantime, if you need any more information on our holiday essentials, please don't hesitate to get in touch.