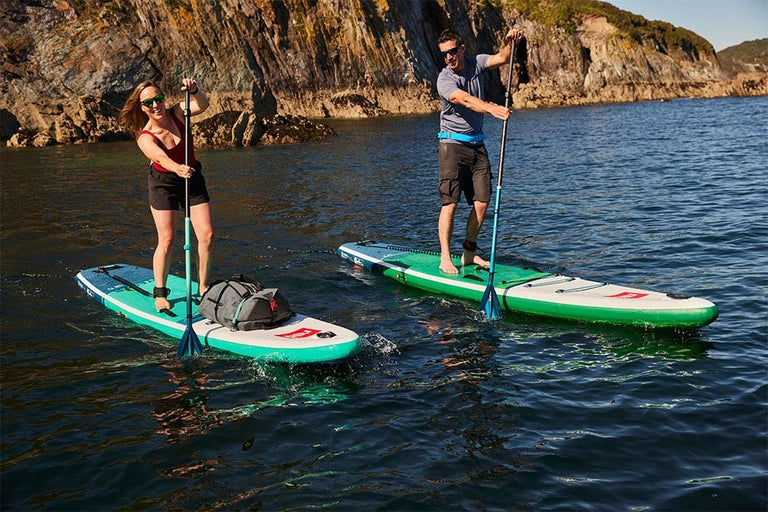 Return to blog
Red Paddle Co FAQ - How To Choose A Stand Up Paddle Board
Posted by Luke Green
Looking to invest in a stand up paddle board? Whether this is the first SUP you're buying or you're a more experienced paddler looking for your next upgrade, the following guide will help you make the best choice. The three major factors to consider when deciding how to choose a stand up paddle board are your experience level, the type of SUPing you're doing and the size required, based on your weight. As such, it helps to ask yourself the following questions.
What's My Experience Level?
As you can imagine, experience level plays a big role in how to choose a stand up paddle board as this influences the size and shape of the board that you need.
Beginners
If you're new to SUPing and this is the first board you're buying, stability is the key quality to look for. With this in mind, wider, all-round boards are the best option. This will provide you with the stability and manoeuvrability that you need, whilst providing the versatility to paddle in a variety of locations as you progress your skills. Our top recommended stand up paddle board for beginners is the 10'6″ Ride MSL. The 32" width and round nose profile gives increased stability and a smooth ride with a high traction deck pad. If you're hoping to start embarking on longer adventures regularly swiftly then some touring boards may also be suitable. The 11'3" Sport MSL offers stability with a 32" width, however has a narrower nose and speed tail to increase glide for faster touring. When determining how to choose a stand up paddle board, think about your skills as a paddler and the stability that you need to feel confident and comfortable on the water.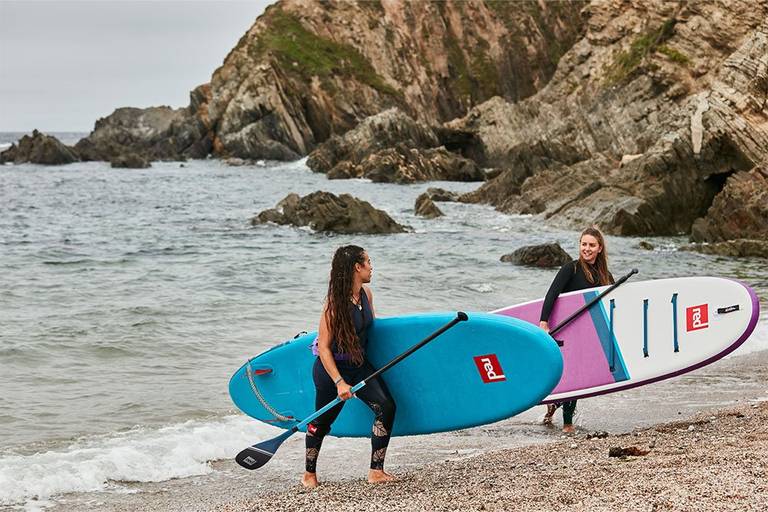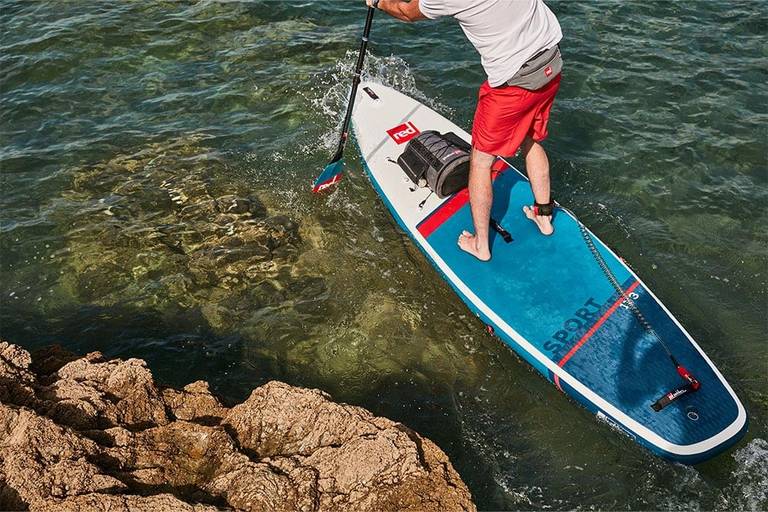 Experienced
If you're a more experienced rider looking to improve speed and manoeuvrability then you may want to consider a longer, narrower SUP. The longer and narrower the board, the more speed you will have, but with slightly less stability. Longer and narrower touring boards like the 12'0", 12'6" or 13'2" Voyager MSL enable high speed tracking which is enhanced by the innovative V-Hull. A touring board like this is perfect for intermediate to experienced paddlers looking to do longer paddles where they may need to carry kit. If you're looking to compete then you'll need a specialist racing SUP that is longer and narrower than a touring board, like the 12'6" or 14'0" Elite. This SUP combines a Rocker Stiffening System (RSS) with a Forward Flex Control System (FFC) to add extra rigidity to the board in order to enhance speed and responsiveness.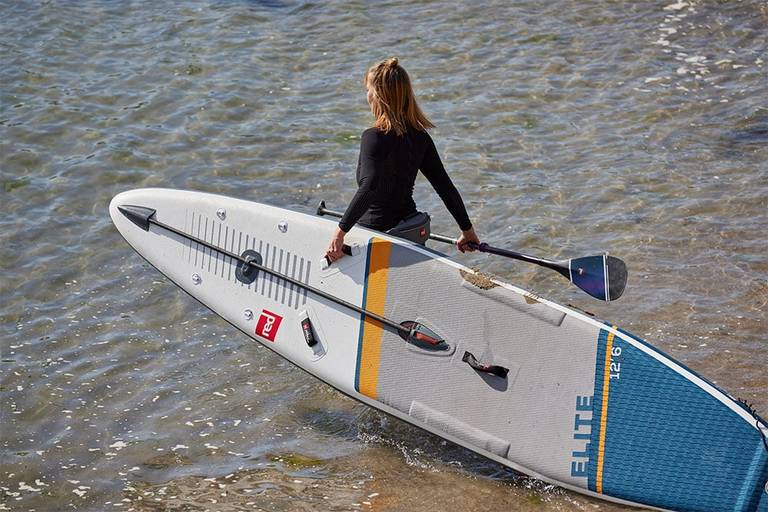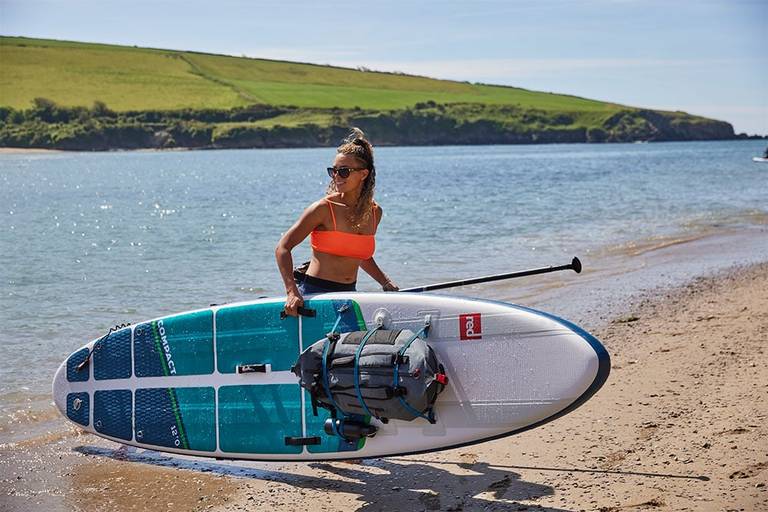 What Type Of Paddling Will I Be Doing?
Alongside experience, the type of SUPing that you do also plays an important role in how to choose a stand up paddle board. If you're planning on doing general recreational paddling then an all-round SUP is perfect - This still provides plenty of versatility for paddling in a range of water conditions from oceans to lakes and rivers. If you want to embark on long distance or multi-day SUP trips a touring board is your best choice, and as we mentioned a racing SUP for racing.
However, you may take part in speciality paddling such as SUP surfing, wind surfing or paddle board yoga. Our range of speciality inflatable paddle boards at Red are designed to suit the individual requirements of each specialist activity. Doing a lot of travelling? Thinking about where you will be paddling is something to bear in mind when thinking about how to choose a stand up paddle board. One of our compact SUPs will enable you to take your paddle board all over the world in a compact backpack if you're planning on exploring paddling locations across the globe.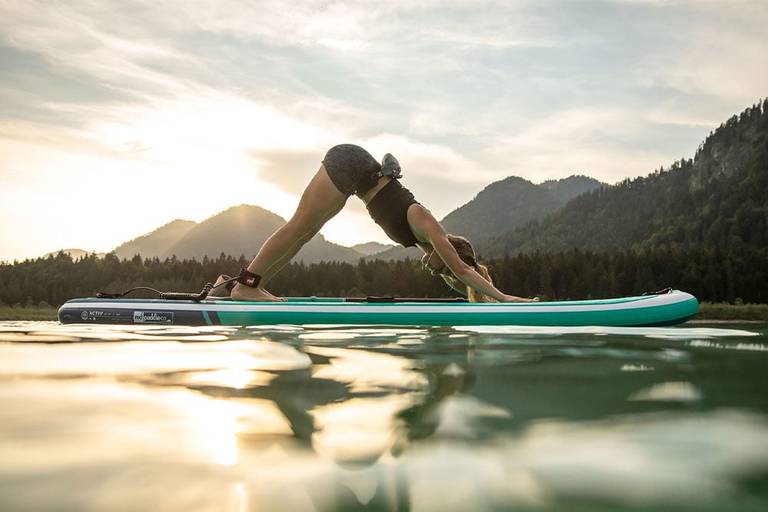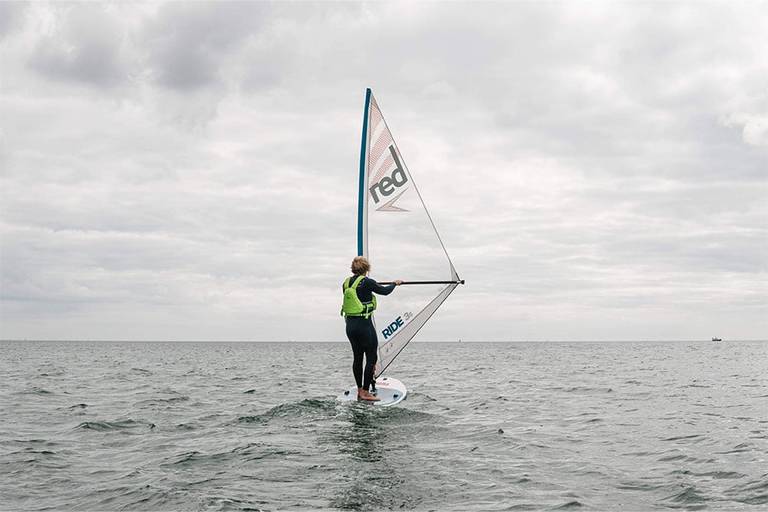 What Size Do I Need?
Another crucial part of how to choose a stand up paddle board is choosing the right size. You need to ensure that your stand up paddle board has enough volume (buoyancy) based on your weight and experience level to support you properly. The size will also be influenced by the type of SUPing you're doing, for example a SUP surf board will be shorter, and a racing board will be longer and narrower. To make this nice and easy, the max rider weight for each of our inflatable stand up paddle boards is noted in the product listing. We have wider boards for heavier riders, such as the 10'8″ Ride MSL (or for those who want to SUP with their canine companions), as well as multi-person paddle boards, and kids' SUPs for small riders!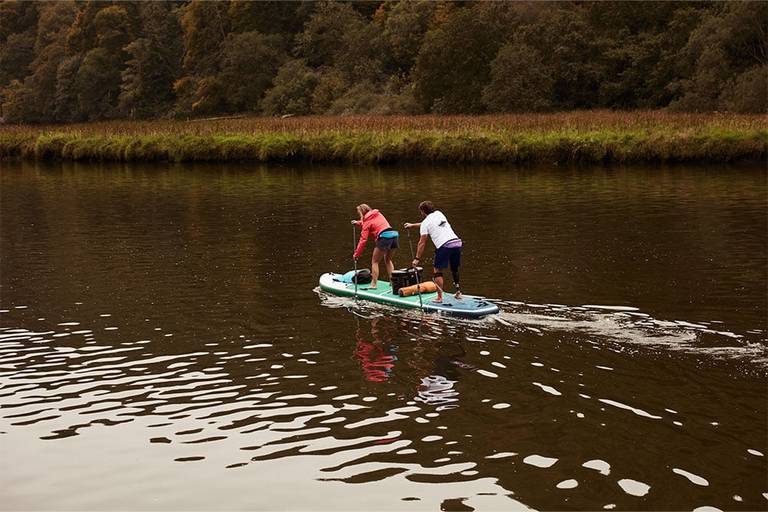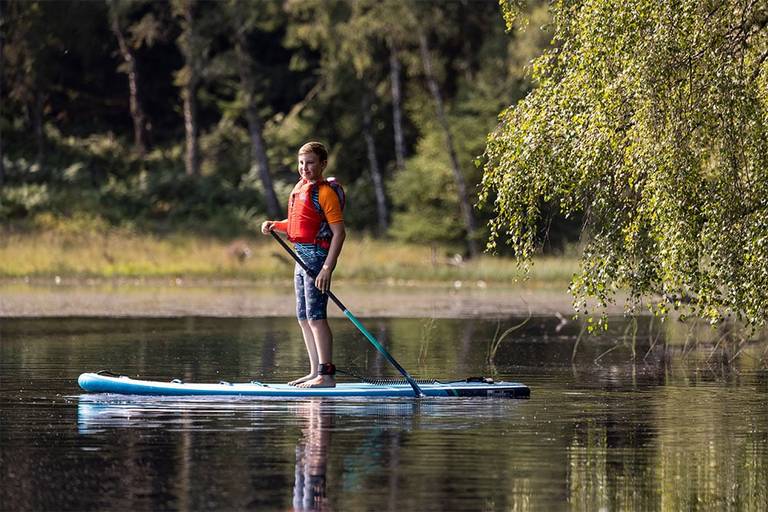 The Next Steps To Take
The first step in how to choose a stand up paddle board from Red is to use our board selector tool to browse the SUPs that are best suited for you. The board selector will ask you to select your weight, rider style and minimum experience level in order to make accurate recommendations for you. We'd recommend using this as a starting point, and if you need any help at all, please don't hesitate to Ask an Expert. One of the experienced team members will be able to provide you with a personal recommendation and talk you through the best options based on your individual requirements.